Summary: This post is a step-by-step guide to restore pictures from your Minolta camera in any loss scenario. It shares the best Minolta photo recovery tool – Stellar Photo Recovery, which is used to restore photos from Konica Minolta DiMAGE Z6, Minolta X-700, Minolta MN22Z-R, Konica Minolta Maxxum 5D, and other cameras from the brand.
Have you lost or deleted your valuable photographs from Minolta camera? Are you looking for an assured method to retrieve pictures shot with Minolta X-700, Minolta MN35Z, Minolta MN22Z-R, Konica Minolta Maxxum 5D, or any otherMinolta camera?
The good old Minolta cameras were one of the first to use digital single-lens reflex camera (DSLR) technology in 1995. Later, the Japanese camera brand merged with Konica and renamed Konica Minolta in 2003. The photography legacy came to an end within three years, when Konica Minolta decided to pull off from the camera business.
Nevertheless, during the span, Minolta offered many high-end bridge cameras that are still popular among photography lovers.
This post shares how to recover deleted or missing photos from any Minolta camera.
You can recover photos lost due to accidental deletion, formatting, improper photo transfer, virus infection, memory card corruption, abrupt removal of SD card while transferring photos, or low battery, etc.
How to recover photos from Minolta camera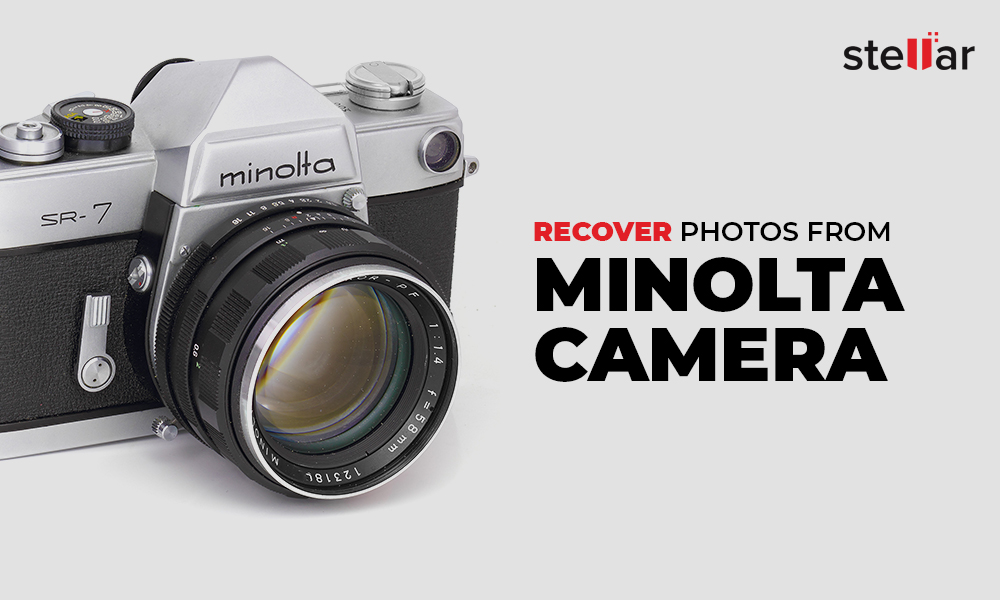 A professional photo recovery software is the only solution to retrieve deleted photos from any Minolta camera.
Among the plethora of recovery tools available, Stellar Photo Recovery is a powerful software that ensures you restore deleted or lost photos from any model of Minolta SLR or DSLR in original quality. It recovers lost or missing photos from Minolta X-700, Minolta MN35Z, Minolta MN22Z-R, Konica Minolta DiMAGE X1, Konica Minolta Maxxum 5D, and other variants of Konica Minolta.
The Minolta camera recovery software works in situations of accidental deletion, formatting, storage drive or SD card corruption, system error, virus infection, and others.
You can recover JPEG, JPG, and MRW formats associated with Minolta SLR and DSLR cameras. The software quickly scans the CF card, MicroSD card, SD card, or other storage drives from which you have deleted or lost the camera photos.
Step-by-step: How to recover deleted photos from Konica Minolta
Step 1: Download Stellar Photo Recovery on Mac or Windows computer.
Step 2: Connect the Minolta camera SD card or the drive from which you lost camera pictures to the computer.
Step 3: In the software interface, select the camera SD card/ drive and click Scan.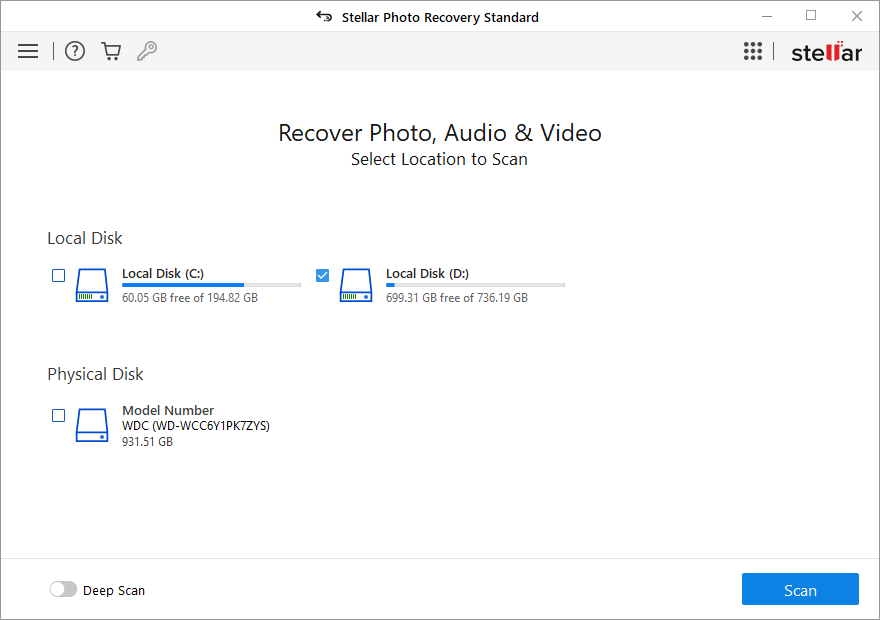 Step 4: (Optional) before scanning, you can click on Advanced Settings icon at the top. Select the Photo formats icon. Choose Minolta and JPEG images from the file types and click Close. This reduces the scan time and helps to restore only the specific files that you want.
Step 5:After the scanning process completes, Preview the found photos and select the required files and click Recover.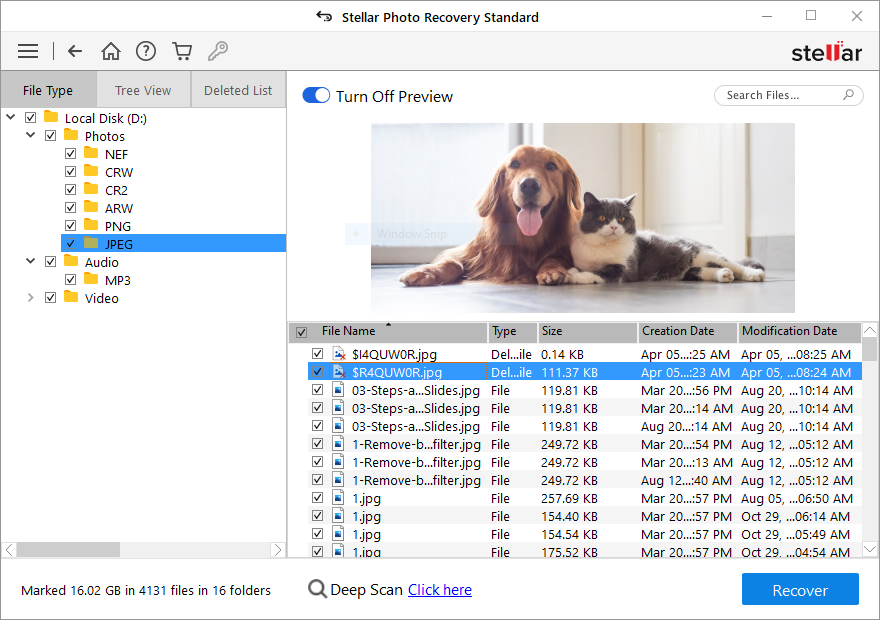 Step 6: Next, click Browse to select a location to save the pictures.
Tip: Do not select the storage media or drive from which you lost the Minolta photos, to save the recovered the photo. Always save your recovered pictures at a different location.
The Final Word
Digital photos loss is inevitable. It can be due to your negligence while managing Minolta pictures or a technical fault.
Nevertheless, you can recover deleted or lost photos shot from Minolta SLR or DSLR cameras even in tough situations like virus attack, corruption, or formatting by using a professional Minolta camera recovery software —Stellar Photo Recovery.
However, we recommend evaluating the software before buying. Try the free trial version, which allows you to preview the recoverable photos after the scan.
Also read: How to Repair Unreadable Pictures from Minolta and other cameras