How to Recover Securely Deleted Files on Windows PC?
I work in Taxation department. On a daily basis, I prepare several sheets related to it. All of these sheets includes important tax information, so I always keep them secure to avoid any data loss. Moreover, I also delete them properly when I no longer required them to avoid any information leakage risk. However, last week, while removing the unwanted files, I accidentally end up deleting some important files. I realized it when the next day I attempted to access them. Since deletion, I have not written anything on my disk. Please help. I need these Securely Deleted Files on my Windows PC immediately.
This is one of the posts which I found in a forum while searching for new matters related to data loss and data recovery. A bunch of people had shared their thoughts over there to resolve this concern of the user. But unluckily, to me, none of the mentioned solutions seemed apt. So, I suggested him Stellar Data Recovery Professional for Windows. Fortunately, it worked for him, and he got his securely deleted files back.
Are you also facing a similar situation? Or, are you also among the one's who are looking forward to recovering their deleted files on a Windows PC? Then, your search ends here.
This walk-through will give you a complete overview of this best practice to recover securely deleted files on a Windows PC. Leading technocrats have evaluated, examined and tested this software on various aspects (security, quality, functionality, speed, reliability and more) to understand its fruitfulness.
Comprehensive Guide of Stellar Data Recovery Professional for Windows
1. What is Stellar Data Recovery Professional for Windows?
In one line, Stellar Data Recovery Professional for Windows is a data recovery tool to restore your lost, deleted and inaccessible data, files & formatted partitions.
2. What does this software do?
It helps in recovery of all types of data be it Office files or Media files. Adding more, it also helps in lost, deleted or inaccessible hard drive partition recovery.
3. Where Can You Use it?
You can use this software with internal/external hard drive, removable media, and Optical media.
4. When Can You Use it?
You can use it in all possible data loss scenarios ranging from accidental formatting & deletion, power failure, sabotage, OS failure, to system crash. Above all, it also works like a wonder in case of severe corruption of the drive.
5. What are the benefits of using it?
Secure and Reliable
Efficient and Fast
No Data Integrity risk
No Data Compromise issue
No need of technical expertise
6. How does it work?
Functionality of this tool is very simple. Its on-screen guide is quite self-explanatory.
You can also simply follow the below given guidelines to recover your securely deleted files efficiently with Stellar Data Recovery Professional for Windows:

Download, Install, Register and Launch the software.

Next, on the main screen, select the type of Data that you want to recover (Everything or Customize your scan). Click Next.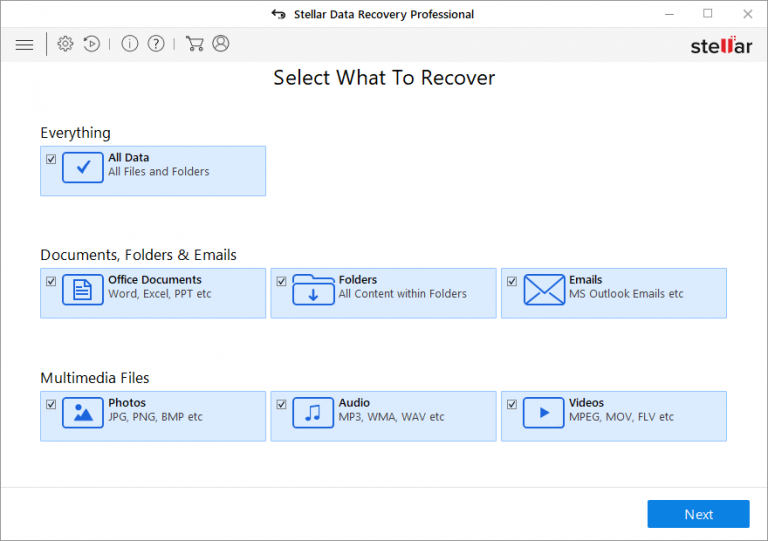 Next, under Select Location screen, choose the desired location to start the scanning.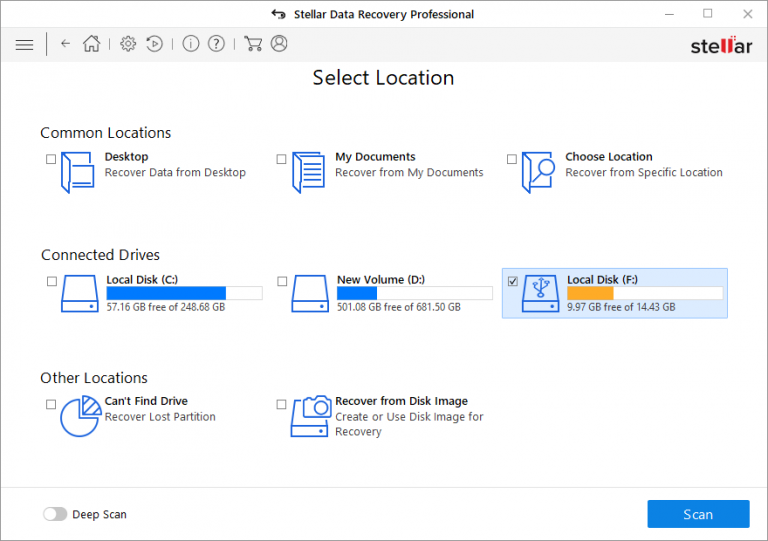 Next, click Scan. Now, the software will scan the selected volume to search the specific type of data.
Next, Preview the scanned files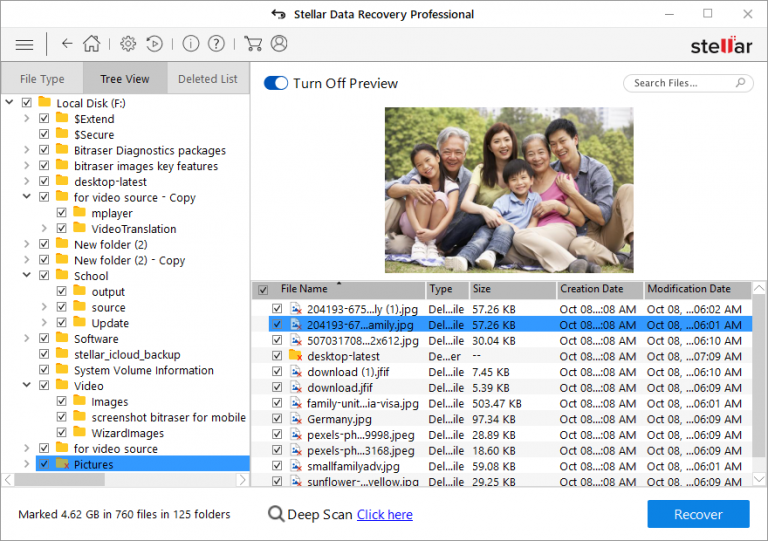 Next, click Recover to save the desired files at preferred location.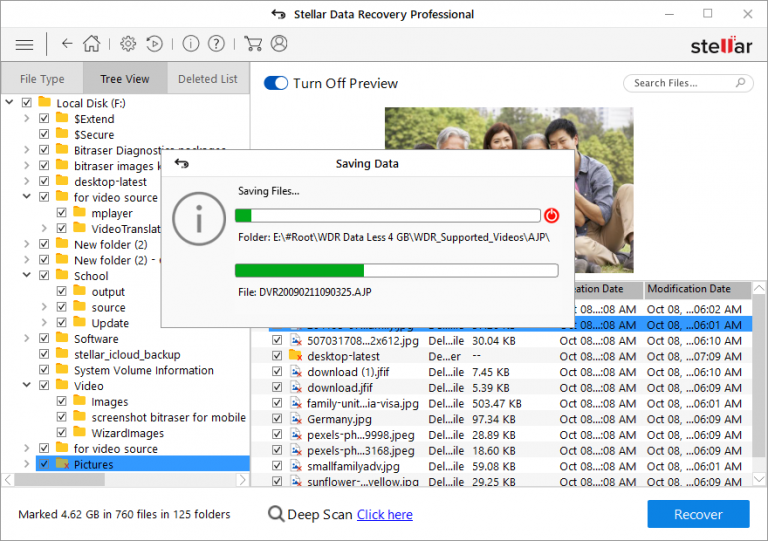 Wrapping Up!
The ratio of accidentally deleting the data is very high, and it is increasing day-by-day. The reason for deletion can be anything but the end result is data loss. When such situation arises on Windows PC, the immediate need is of to recover the deleted files. And when it comes to recovery, nothing can beat the most trusted and reliable software: Stellar Data Recovery Professional for Windows.