How to Repair a Corrupt Encrypted Mac Hard Drive?
Summary
Latest Mac disk repair software, i.e. Stellar Volume Repair 3 now supports rebuilding a corrupt directory structure of an encrypted hard disk drive. This exclusive feature is available in the latest version but not in the older one. So, upgrade to Stellar Volume Repair 3 now.
Repairing an Encrypted Storage Volumes
On Macs, you can protect data on a volume or an external hard drive by providing the storage unit with a password. That password is the key to login to your drive for reading and writing data. If the password is lost or tampered with, then you won't be able to get the access to your drive. Loosing a protected hard drives password is a terrifying situation; also, unfortunately, there isn't a straightforward solution to unlock the disk. So, never lose or forget your hard drive password.
As mentioned, Stellar Volume Repair 3 will rebuild directory corruption, repair Invalid B Tree Node Size and various other cryptic errors only when you unlock the encrypted hard drive using its password. Failing to provide the password will not allow software to get the job done.
Password Protected Drive is inaccessible because it's locked. Stay tuned
Process to Repair an Encrypted Hard Drive
Stellar Volume Repair 3 must be installed on your macOS hard drive. If you don't have this tool yet, then please use the below Free Download button to have it. Stellar Volume Repair is 100% safe and secure application. It doesn't perform automated tasks or such activities that you may find threating to your Macs integrity.

Stellar Volume Repair Specifications:
macOS Sierra,
1 GB RAM,
iCore 3 Processor,
50 MB of free disk space
Step i) Launch: Stellar Volume Repair application as shown below and click the big blue button.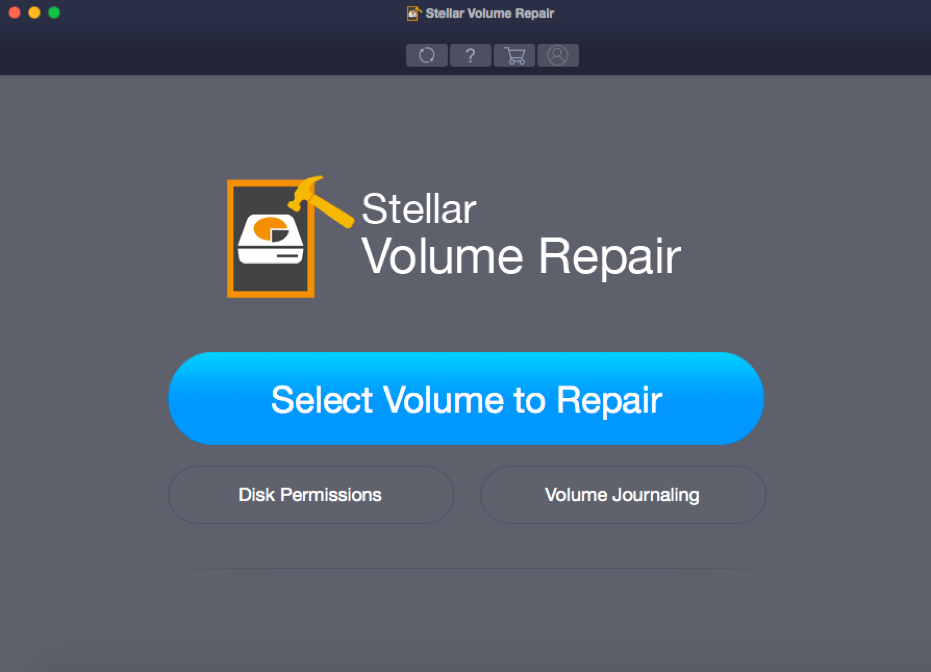 Step ii) Unlock the drive through Finder: When you connect the password-protected hard drive to Mac, then it will prompt you to enter the password. Enter the key and press Unlock.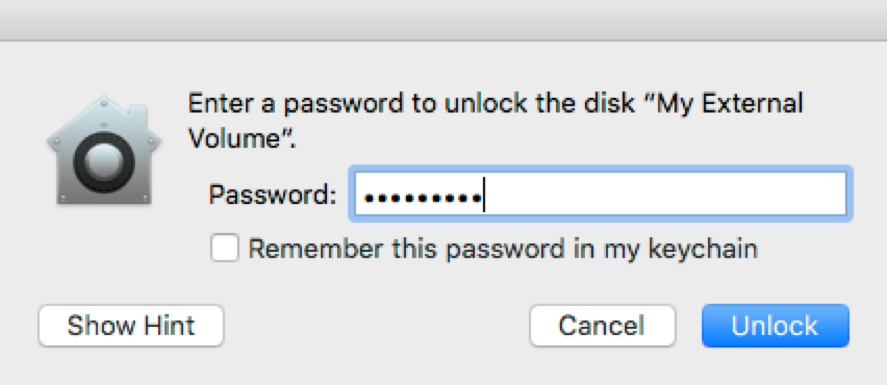 Unlock the drive so that Stellar Volume Repair Can Rebuild the Drive
Step iii) Select Drive: Chose your hard drive from the left and press Repair.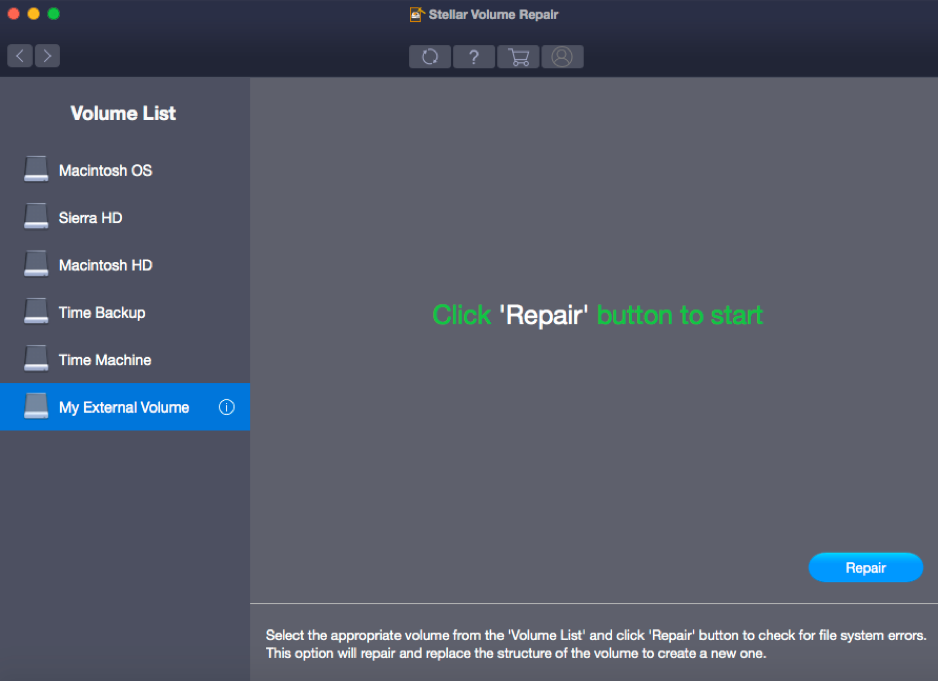 After unlocking, the drive will appear as a regular storage drive.
Step iv) Rebuild: The software will rebuild and take necessary action to fix the corruption of your hard drive. The below image of the hard drive is an illustration that this way the software will be rebuilding your disk directory structure.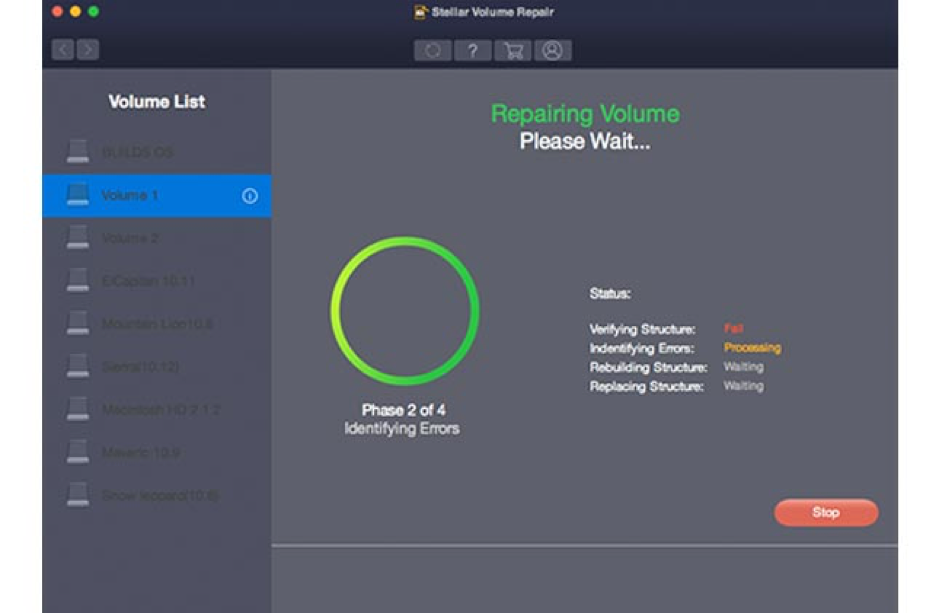 Shortly, the software will end up repairing the drive successfully. And it will update you on the status of the repair.
Conclusion
Stellar Volume Repair works same on an encrypted hard drive just like it does on non-encrypted volume. Note: The software supports HFS file system, and hence it will not read/repair a drive formatted with FAT & ex-FAT. And surely, it will not fix an NTFS too. So go ahead and download this tool if your Mac disk is bad, corrupt or about to fail.