Summary: This blog shares various free methods to repair corrupt MP4 and MOV videos using VLC Media Player. In some situations, you can't repair MP4 and MPV files using VLC. So, this post also shares a method to repair MP4 and MOV file corruption using Stellar Repair for Video — software to repair severely corrupt videos and make them playable. Download a Free Trial of Stellar Repair for Video before you go to the methods.
Most of you are familiar with VLC, a free media player for viewing movies. But, you may not know that VLC can repair corrupted or damaged video files or play them. This may take you by surprise, but you can repair MP4 and MOV files using VLC media player. Also, VLC's transcode abilities convert the damaged MOV and MP4 videos into playable file formats!
Using VLC to Repair MP4 and MOV File
At times, you may get an error message while attempting to play a video using a video player, indicating the video is broken or has other issues hampering the player from reading it.
When you try playing such videos on VLC, the media player prompts for your permission to repair them. You need to click 'Yes' to allow VLC to repair the video files. Here are the methods to use VLC for repairing MP4 and MOV files in different scenarios. Before you start, you need to download VLC media player.
Method 1: Transcode MP4 & MOV videos using VLC
Method 2: Repair MP4 and MOV using VLC video fix
Method 3: Increase cache values in VLC
Method 4: Change the video output settings in VLC
Repair MP4 and MOV files using video repair software
Method 1: Fix MP4 & MOV Issues with Transcoding Using VLC
This method uses VLC player to transcode MP4 and MOV files and make them playable on unsupported media players, i.e., the player cannot play these video file formats due to incompatible or missing codecs.
For example, QuickTime player may fail to play MP4 videos if they are not encoded with MPEG-2, MPEG-4, or H.264 codecs. Attempting to play a MP4 or MOV on an incompatible player may throw error messages, giving you an impression that the video file is corrupted, whereas, in reality, you need to make them compatible.
When to use: This method applies when you want to play an MP4 or MOV file on an incompatible media player. You can use the method on Windows and macOS systems.
Steps
Launch VLC Player.
Click Media > Convert/ Save.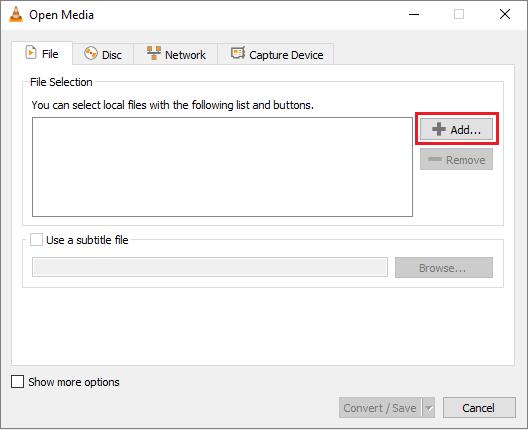 Click Add to add the MP4 & MOV videos you need to transcode. Click Convert/Save.
Select the profile (video input codec) from the dropdown list, output file name, and destination to save the transcoded video. Click Start.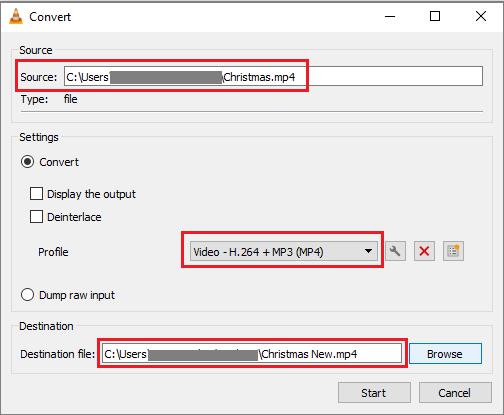 This method will fix MP4 and MOV file issues rising due to incompatibility with the media player. You will be able to play the videos in VLC or other players based on their new profile after transcoding.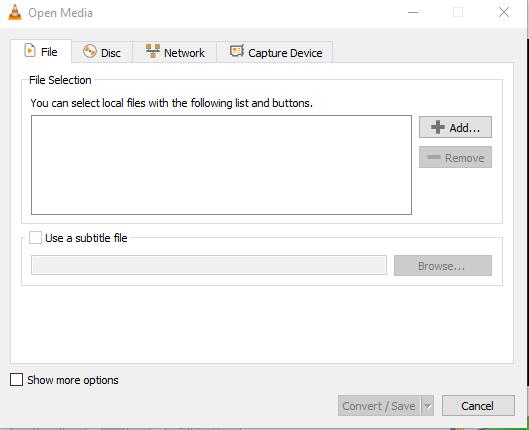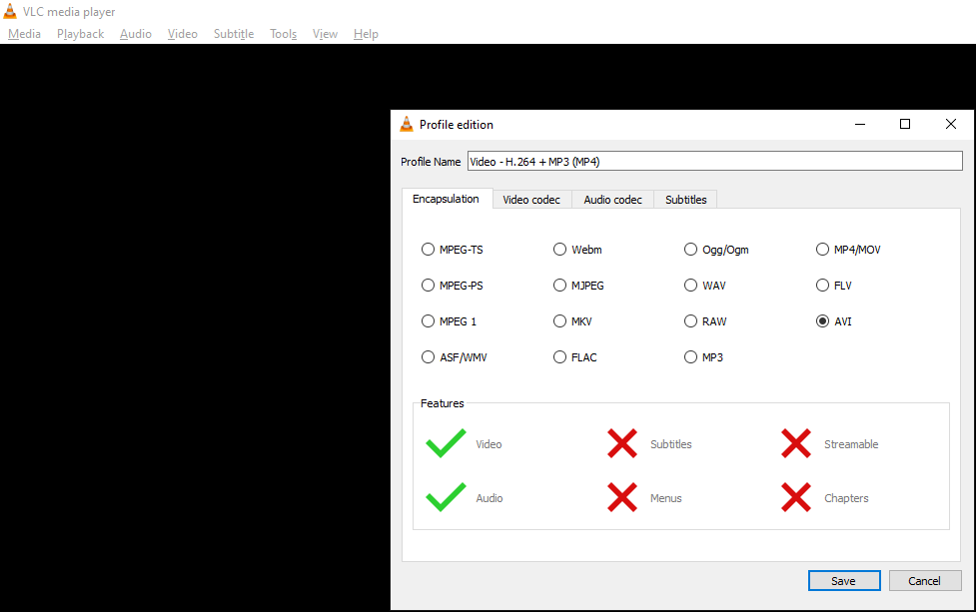 Watch the video – How to repair corrupt MP4 & MOV files using VLC Player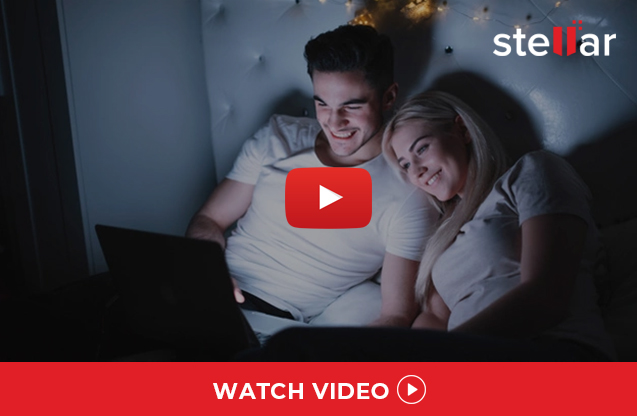 Method 2: Repair MP4 & MOV Using VLC Video Fixing Capability
This method uses the VLC media player's built-in AVI file repair feature to repair MP4 and MOV videos. To use this method, you need to first change the video file extension from .MP4 or .MOV to .AVI and then repair them using VLC.
When to use: You can try this free method to repair corrupt MP4 and MOV videos in general corruption scenarios like frame issues, corrupt file header, etc.
Caution: Do not work on the original MP4 or MOV file. Make a copy of the original file and repair it using VLC.
Steps
Follow the below steps to repair MP4 or MOV video using the AVI video fix feature in VLC:
Change the MP4 or MOV video file extension byright-clicking on it. Select Rename and change extension to .AVI. Hit Enter.
Launch VLC Player and click Tools > Preferences.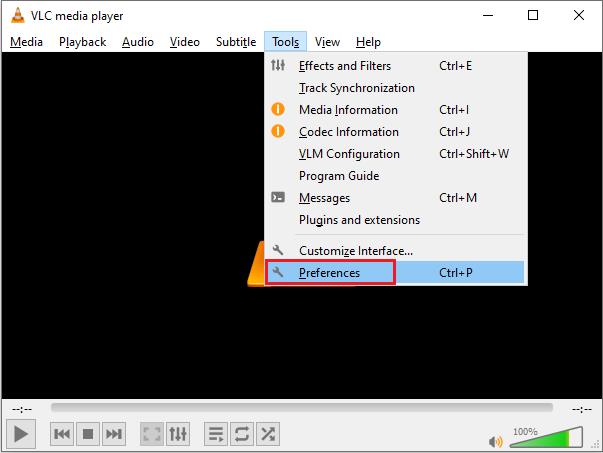 Click Input / Codecs and select the Always.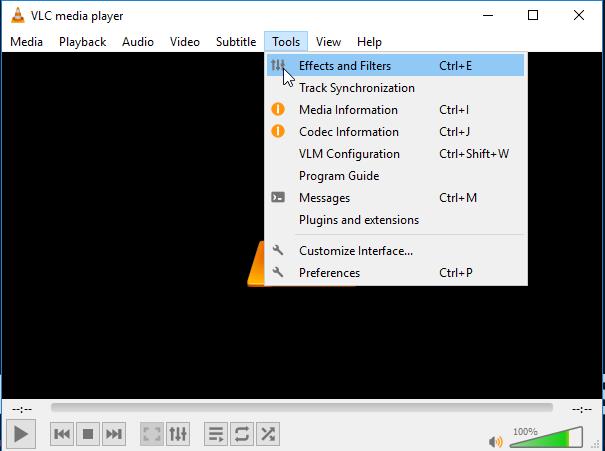 Fix option for damaged or incomplete AVI files.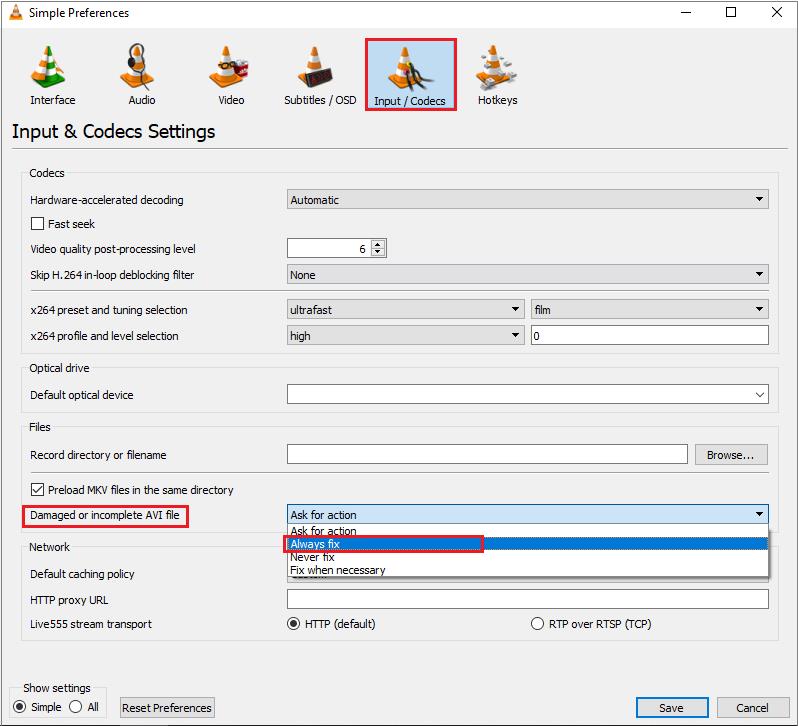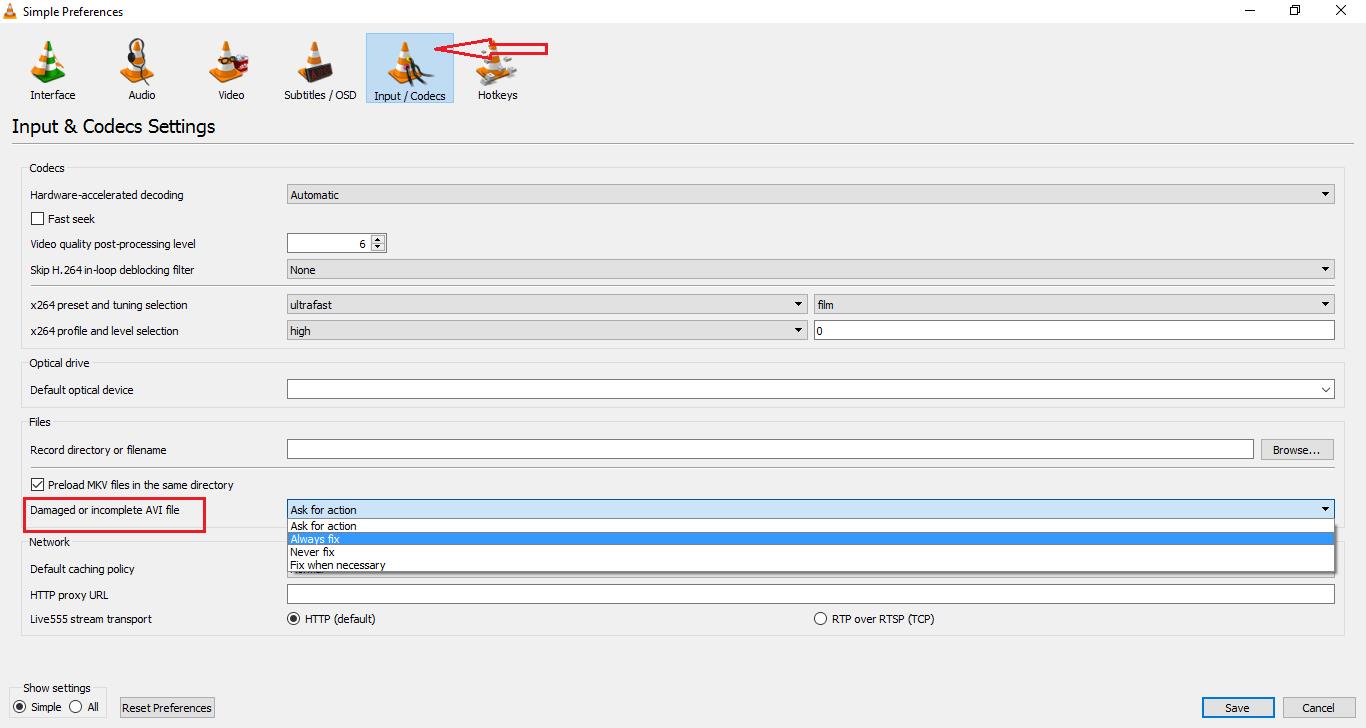 Click Save and now try playing the AVI file converted from the MP4 or MOV file.
This free method should repair MP4 or MOV files.
Method 3: Increase the Cache Values in VLC
If your videos or movies stutter, lag, or are playing jerky, increasing the VLC media player's cache values may help you play them. This method can help you play corrupt MP4 and MOV videos.
When to use: You can use this free method to play MP4, MOV, and other video files with playability issues. For example, stuttering, out-of-sync, lagging, or jerky videos.
Steps
Follow these steps to increase the cache values in VLC:
Open VLC Player.
Go to Tools. Click Preferences.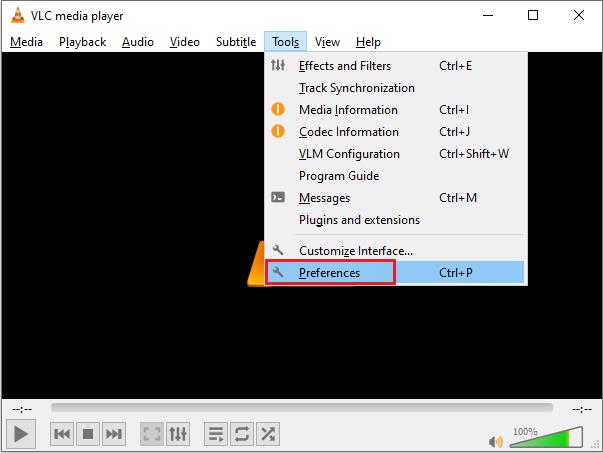 At the bottom left in Show settings select All.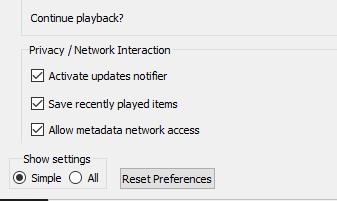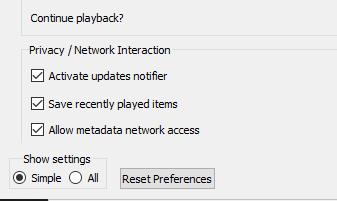 Click the Input / Codecs

option from the list.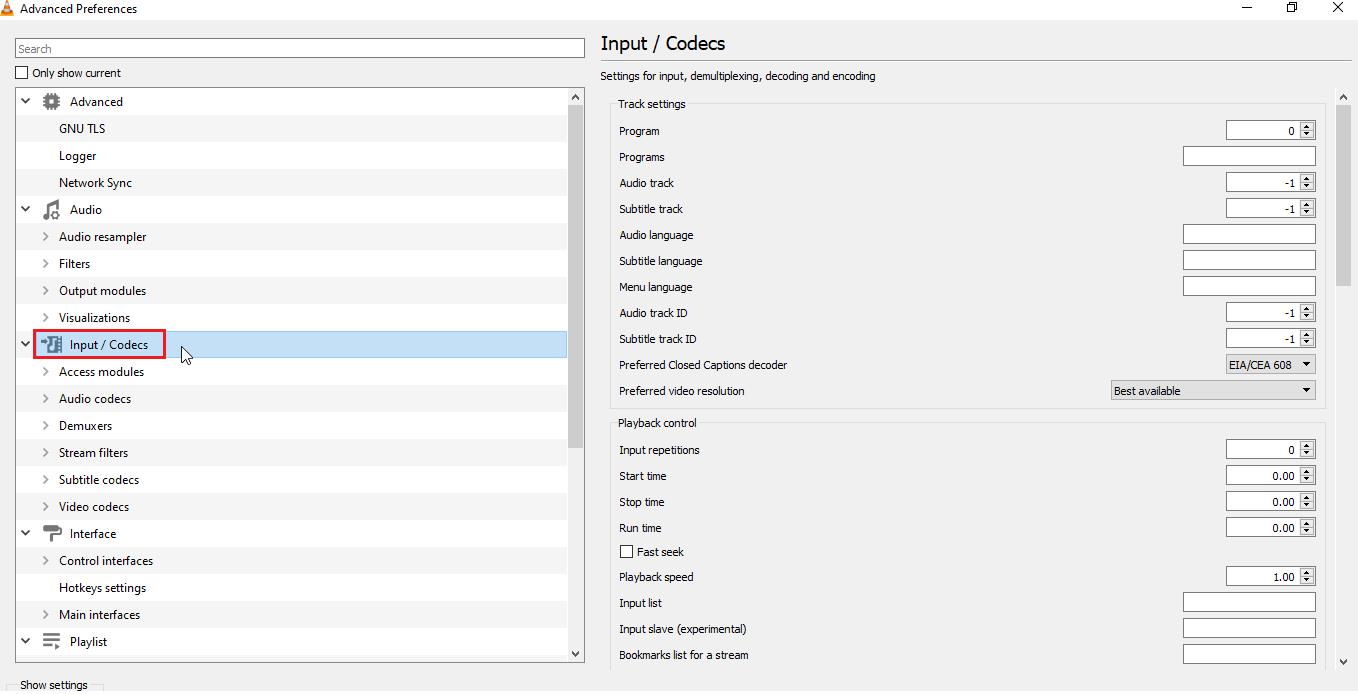 On the right pane, scroll down to Advanced.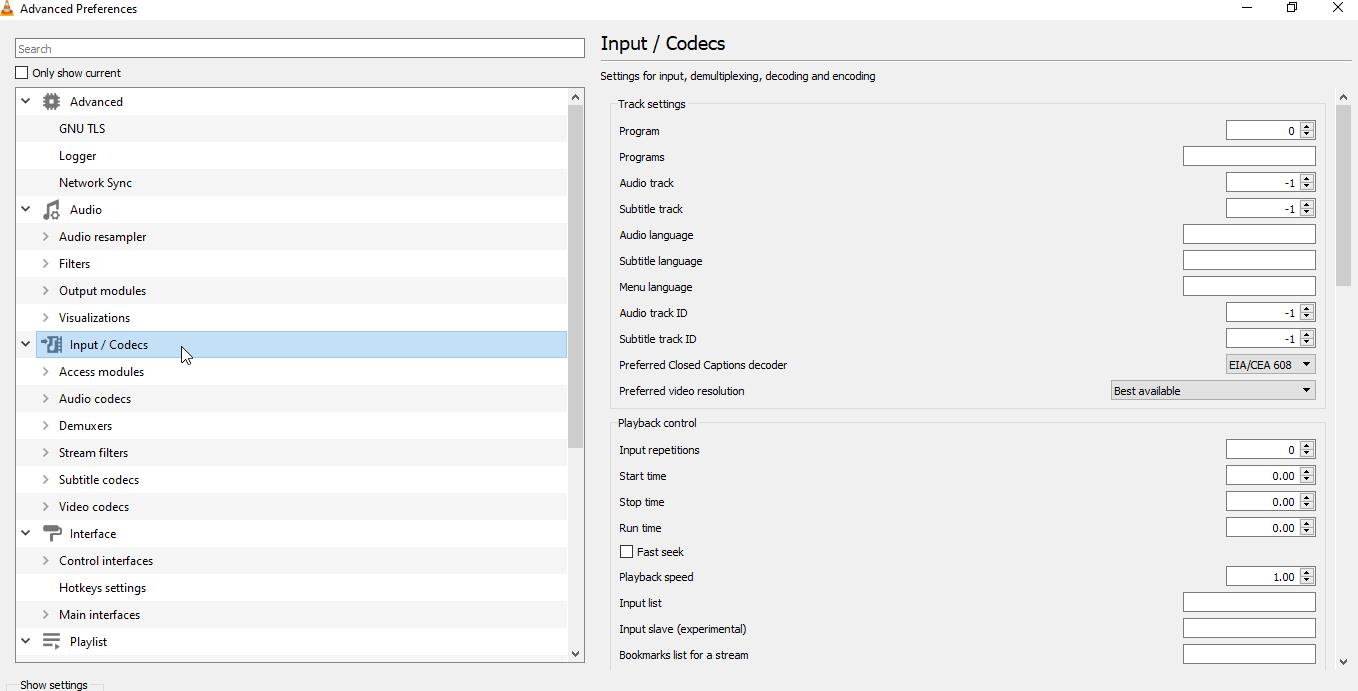 Under Advanced, increase the File caching (ms) value from 300 to 1000 or higher.


Click Save and restart VLC.
Now, try playing the corrupt MP4 and MOV videos in VLC player. They should play smoothly in VLC Media Player.
Method 4: Change the Video Output Settings in VLC
This method is used to fix poorly playing MP4 and MOV files that show black, white, or other distortions. It is based on changing the video output settings of VLC player.
When to use: You can use this method to play corrupt MP4 and MOV videos having issues like distortion, discoloration, etc.
Steps
Launch VLC player
Click Tools > Preferences and then click Video.
In Video Settings, under Output, change the settings from Automatic to DirectX (Direc Draw) video output.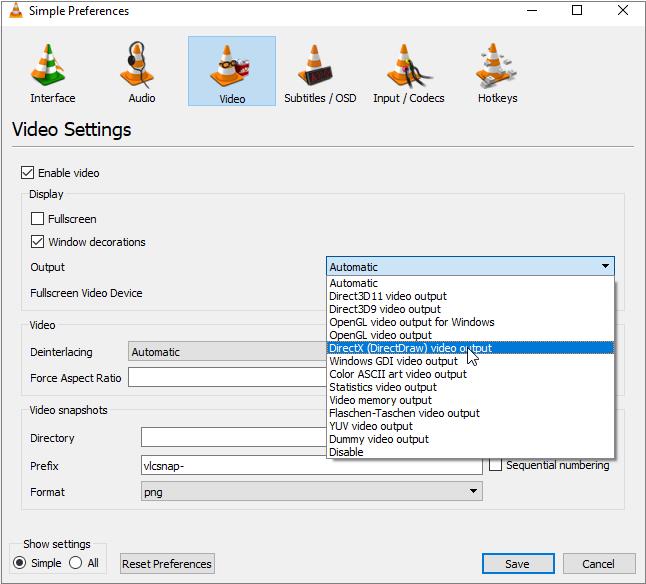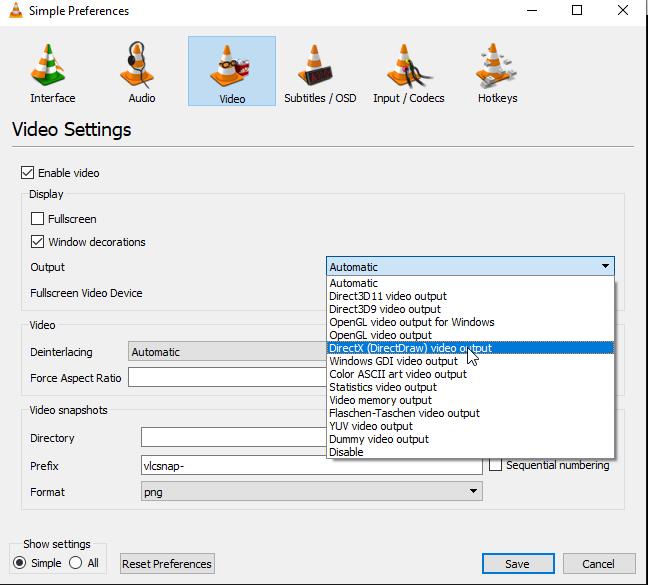 Click Save and restart VLC.
Now try playing the MP4 or MOV video in VLC. Hopefully, this method will allow you to play the corrupt video files.
Unable to repair corrupt MP4 & MOV using VLC Player? Try Professional Video Repair Software
If VLC Media player didn't fix video corruption and playability issues, try Stellar Repair for Video —software to repair corrupt MP4 and MOV files.
The tool can deal with all kinds of MP4, MOV corruption issues, including broken file header, compression issues, slider movement problem, frame corruption, etc.
Download the Free Trial of Stellar Repair for Video from the below link and follow the steps.
Steps to Repair corrupt MP4 & MOV Videos Using software
Launch Stellar Repair for Video
Click Add File to add the damaged or unplayable MP4 and MOV files to the software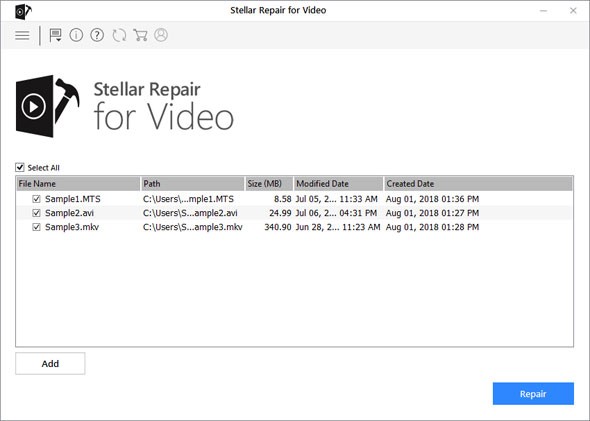 Click the 'Repair' button to start the video repair process.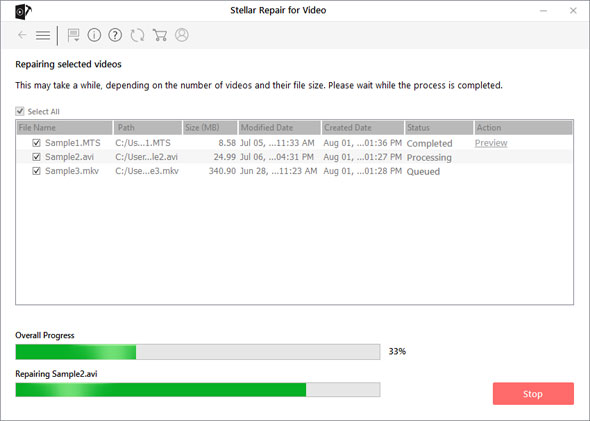 Preview the repaired files before saving them. You can play the preview file to check whether your video is repaired.
Select the videos you want to save and click Save Repaired Files.
In the dialog box, browse the location to save the repaired videos and click Save*.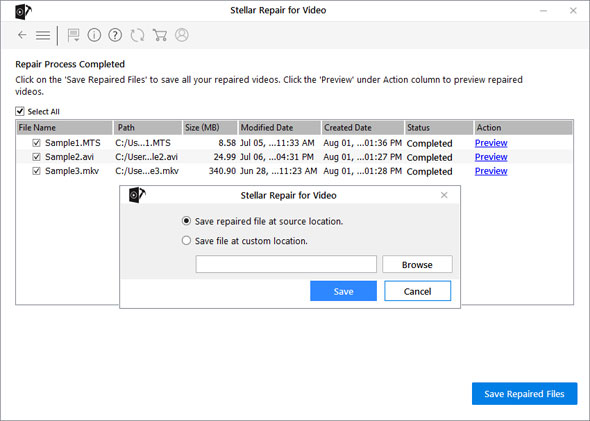 *Note: You need to activate the software to save the repaired videos. However, you can repair and preview the videos for Free using the Trial version.
VLC vs. Video Repair Software – Quick Comparison
The below table provides a comparison between the software method and VLC to repair MP4 and MOV videos:
| | | |
| --- | --- | --- |
| Comparison Parameter | VLC Media Player | Stellar Repair for Video |
| How it works | VLC converts incompatible file to a compatible file format. It can fix mild corruption in AVI files, and plays videos having issues like stuttering, lag, etc. | The software repairs the videos, including severely corrupted files, and make them playable in their original file format itself. |
| Application scope | Plays video file formats such as MPEG, AVI, ASF / WMV / WMA, MP4 / MOV / 3GP, OGG / OGM / MKV, Real, WAV (including DTS), Raw Audi | Repairs MP4, MOV, AVI, MKV, AVCHD, MJPEG, WEBM, ASF, WMV, FLV, DIVX, MPEG, MTS, M4V, 3G2, 3GP, and F4V file formats. |
| Ease-of-use | Requires manual steps based on the methods for AVI repair, video conversion, etc. | Repairs corrupt videos in 3 steps |
| Limitation | Can fix limited types of issues | The Free edition shows video preview and requires activation to save the repaired video. |
| Benefit | Free of cost | Offers best-in-class video repair features with DIY utility (no technical expertise required) |
| Compatibility | Windows 10, macOS Big Sur | Windows 10, macOS Big Sur |
Finally
VLC Media Player has repairing capabilities, but the open-source tool isn't always successful in repairing corrupt videos. A dedicated video repair software can be considered an effective alternative to restoring corrupt video files to a playable format. The professional video repair software saves your time, and you can also approach a technical expert for free video repair advice.