Repairing Broken or Corrupt GoPro MP4 Videos Now Made Easy!
Summary: The blog suggests solutions to repair broken MP4 files under different circumstances. Moreover, it also suggests the use of a professional and advanced video repair software if one is unable to fix the problem through manual methods.
GoPro (The world's most versatile camera)
The San Mate-based company has always surpassed its customers' expectations and has managed to reignite its growth after a temporary dip in early 2014. It's for users who wish to record videos in adventurous and unpredictable conditions such as for extreme sports enthusiasts like Paragliding, Surfing, Skiing, Motorcyclist, Bloggers, and Video Producers, etc.
Presenting different scenarios with different solutions
CASE 1: Conor McGregor filmed a once-in-a-lifetime event with his GoPro HERO5 Session camera. However, while transferring the video files from the SD card to his system, he was unable to play the videos. As the video files were in MP4 file format, he tried opening the files using different media players but of no avail. To his relief, he found the video was still there.Being a troubleshooter himself, here's what he did in order to repair broken MP4 files:
He used VLC, a feature-rich media player to resolve the issue. Not only does it support a wide range of file formats but this open-source utility can convert a file to another file format with ease. Conor simply converted all the corrupt MP4 files to another file format and then saved them all. He followed the below steps —
Launch VLC Media Player
Select Media < Convert/Save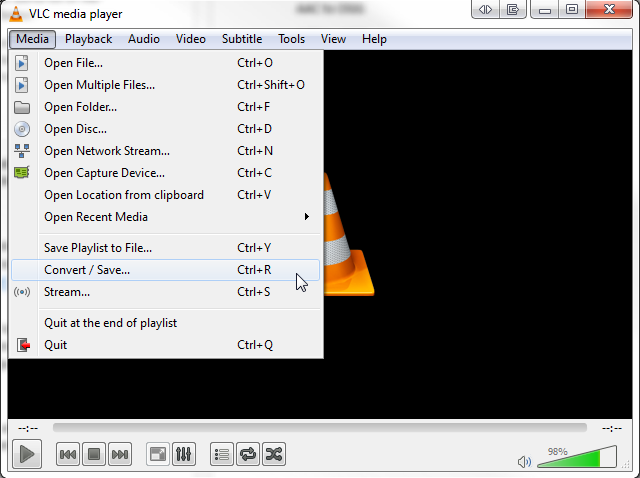 Figure 1 describes the procedure to select the Convert/Save option
3. Next, click Add button to add the file you want to convert and click Convert/Save button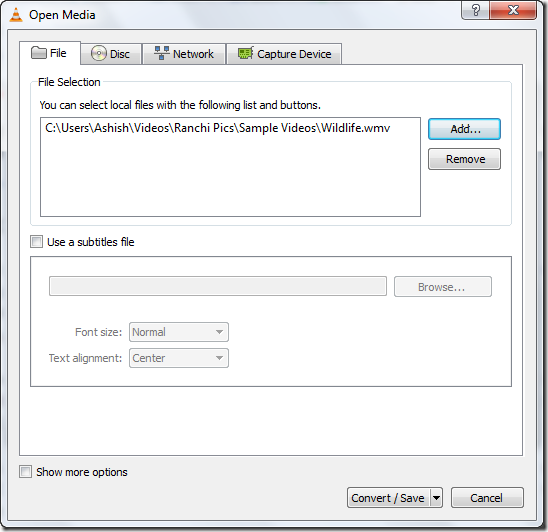 Figure 2 describes the procedure to select the video file
4. Finally, select the destination folder, the desired filename and click Start and convert the file. When done, open the file again and stream video.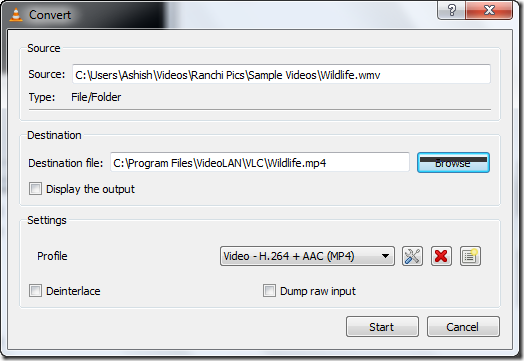 Figure 3 illustrates to select the desired destination file name
Conor was now able to access the video files again, and instantly created a backup of the file so as to prevent further damage. He was able to repair the broken or corrupt MP4 files as the issue was not quite intense.
Although VLC is one of the most acclaimed media players you still may not be able to play your videos even after converting it. In that case, try installing a codec pack. That's exactly what Jon McCarthy did which we will see in Case 2.
CASE 2:
Jon McCarthy, another GoPro and skating aficionado, had GoPro HERO5 Black to record his skating skills which he would share on his YouTube channel. He also faced a similar problem of not accessing the videos. When he opens the video, he was not prepared it inaccessible; after doing a bit of an investigation, he observed that the file was missing the necessary codec. So, he simply downloaded the correct codec file and voila! Everything was restored!
Sometimes, all you need to do is install the correct codec and your video will work seamlessly. McCarthy carried out the following steps to automatically install the codecs:
Click Start and All Programs.
Select Windows Media Player and click Now Playing < More Options.
On the Player tab, select the Download codecs automatically check box, and then click OK.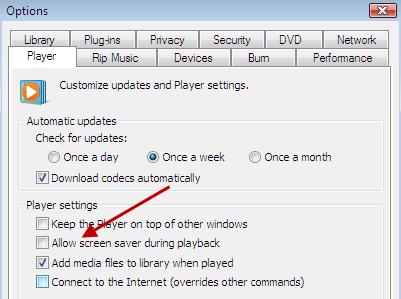 Figure 4 illustrates to select Download codecs automatically check box
You can manually install codecs as well. Here's how —
Visit Microsoft's website and search for Plugins for Windows Media Player.
A list of all the available codecs is displayed. Download the appropriate one
Follow the instructions and install the codec.
Another issue could be that the audio/video files are out of sync. Audio to Video synchronisation is an important aspect of any multimedia file. Proper synchronisation is necessary to enjoy a rich viewing experience. Sometimes, syncing issues are caused by hardware failure due to compatibility issues.
Fix the broken or Corrupt MP4 files with Stellar Repair for Video :
As we have considered two different scenarios and provided specific solutions, yet there may be cases where any of the above manual methods may not work. Here is when Stellar Repair for Video may serve the purpose. Known as the one-stop destination for all your video related issues, it can easily repair broken or corrupt MP4 files. Here's how
Connect the SD card to your PC via a USB cable or card reader
Install and Run Stellar Repair for Video software on your PC
Press Add File icon
Add more video files to the list and click Repair to proceed.
The Scan process is in progress. Click Stop to discontinue the scanning.
After complete repairing of video files, you can Preview any particular file.
Save the recovered video file to a destination location.
The process is complete!
CONCLUSION:
Well, GoPro cameras are indeed the best and versatile cameras owing to its rich features. It offers several options and capabilities to capture moments and record videos. As one wants to use the latest gadgets for the best output, it is, therefore, imperative to ensure that there is support available when these devices fail.
One may try different approaches which are but time-consuming; but with Stellar Repair for Video software, repairing broken or Corrupt MP4 files are effortless.