Want To Restore Files but Recycle Bin Missing From Windows 10
Summary: We delete data almost on a daily basis. And there are times when we empty Recycle Bin also. Data emptied from Recycle Bin seems impossible to restore in case you wish to have it back. In this blog, you will learn how easily you can recover your deleted data from emptied Recycle Bin as well by using Stellar's advance data recovery software.


When a file is deleted in Windows, it goes into the Recycle Bin folder located on the Desktop. A user can restore deleted files from the Recycle Bin folder either by drag and drop or with a right-click. Essentially, Recycle Bin saves Windows users from accidentally deleting files from Windows.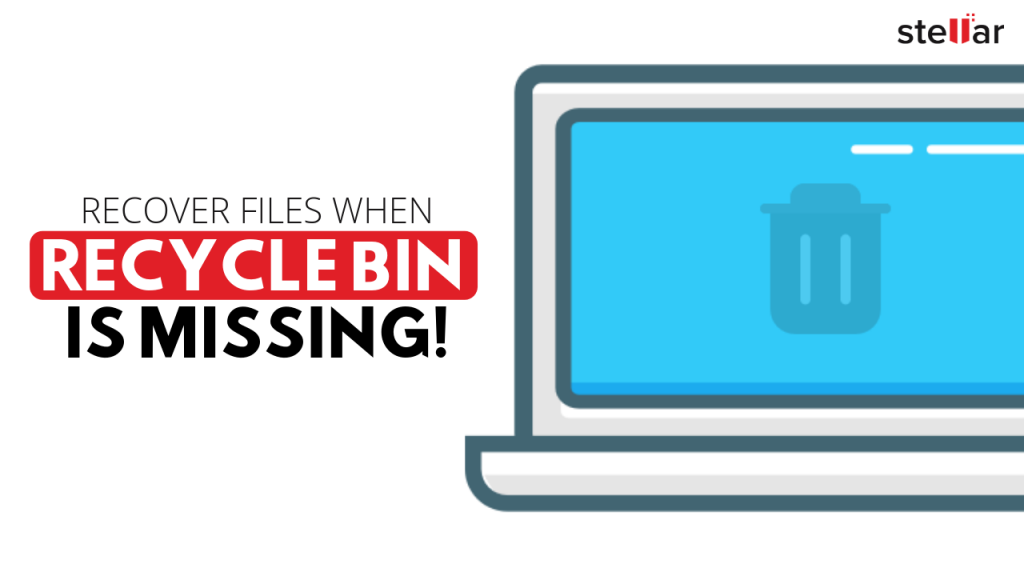 However, when Recycle Bin gets empty—usually after running system cleaner app such as CCleaner, it's impossible to recover files without the help of a data recovery software. Also, settings such as 'Storage Sense' in Windows 10, if enabled, can wipe files from Recycle Bin to free up space.
While you can change these settings and options to avoid wiping deleted files from Recycle Bin permanently, there could be a situation where Recycle Bin folder may disappear from the Desktop! This could happen due to malware or virus infection, changes made by UI customization software, or damaged and altered registry file.
In such a case, you won't be able to restore deleted files from the Recycle Bin. However, there is a fix that you can follow and try to restore missing Recycle Bin folder and probably recover the deleted files from it.
Steps to Restore Missing Recycle Bin
Below are the steps you can follow to restore missing Recycle Bin folder on the Desktop:
Step 1: Click Windows key on the keyboard and click 'Settings' gear icon
Step 2: Click Personalization>Themes and scroll down to click 'Desktop icon settings.'
Step 3: Click 'Recycle Bin' checkbox. Click 'Apply' and then 'OK.'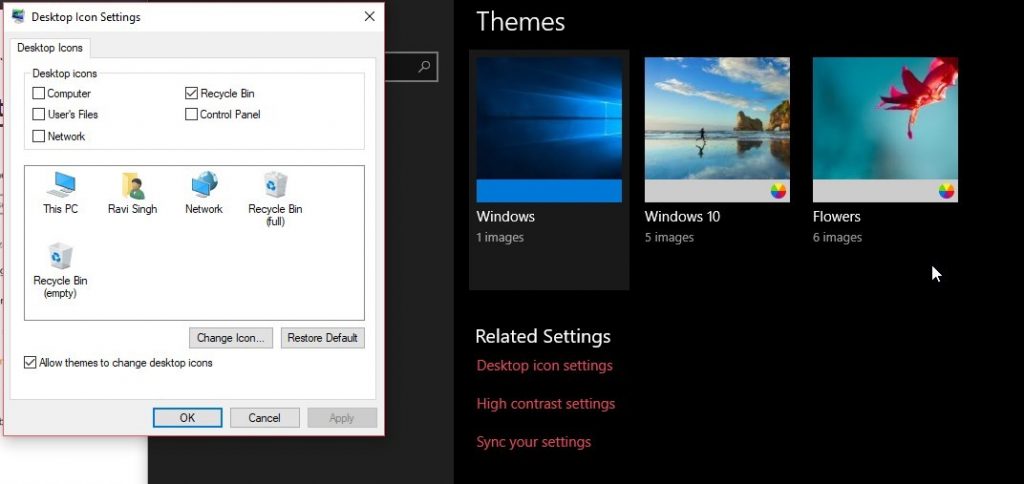 Step 4: Check the Desktop location to access the Recycle Bin folder. Open it and restore data.
If the data is missing from the bin, head to the data recovery section below. In case Recycle Bin is still missing from the Desktop, follow these sub-steps:
Open 'File Explorer' and click View>Options

Click 'View' and click 'Show hidden files, folders, and drives' radio button and uncheck 'Hide protected operating system files (Recommended)'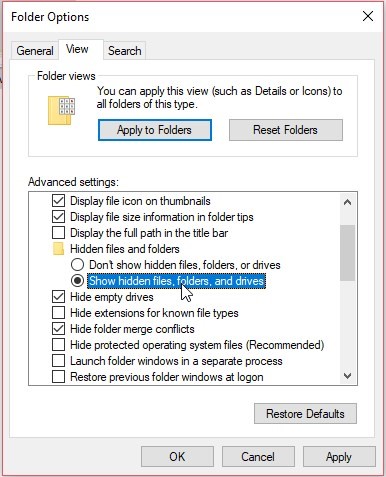 Click 'Apply' and then 'OK.'
Step 5: Now again, check Desktop for Recycle Bin folder and open it to restore deleted files. If files are not found, follow the data recovery part in the next step.
Recover Lost Files from Restored Recycle Bin
Download, install and launch Stellar Data Recovery software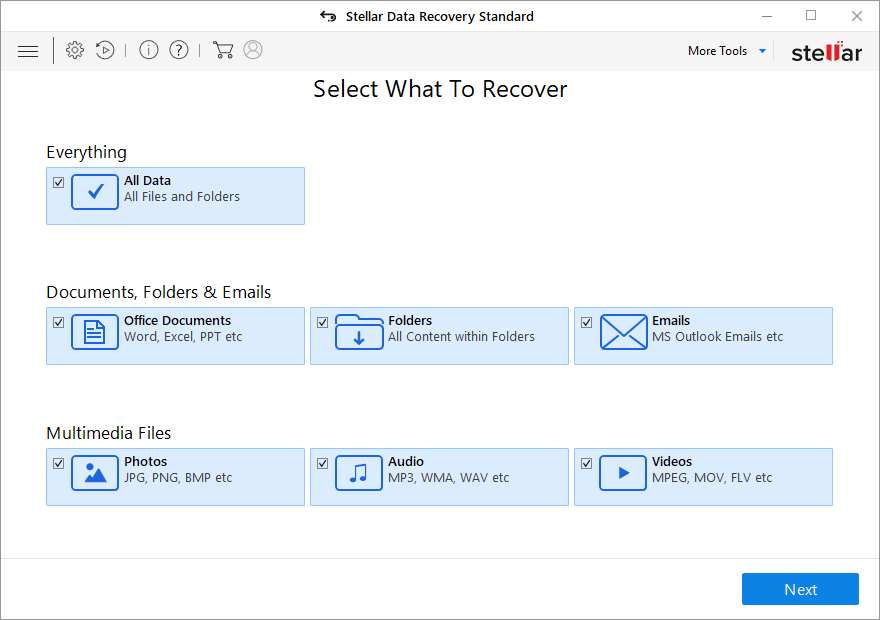 Choose 'All Data' and then click 'Next.'
Click 'Choose Location' under 'Common Locations' and then select the folder location from where your files were deleted—that you wanted to restore from Recycle Bin
Click 'Scan'
After the scan, if your desired files are not found, click 'Click Here' link at the bottom to run 'Deep Scan.'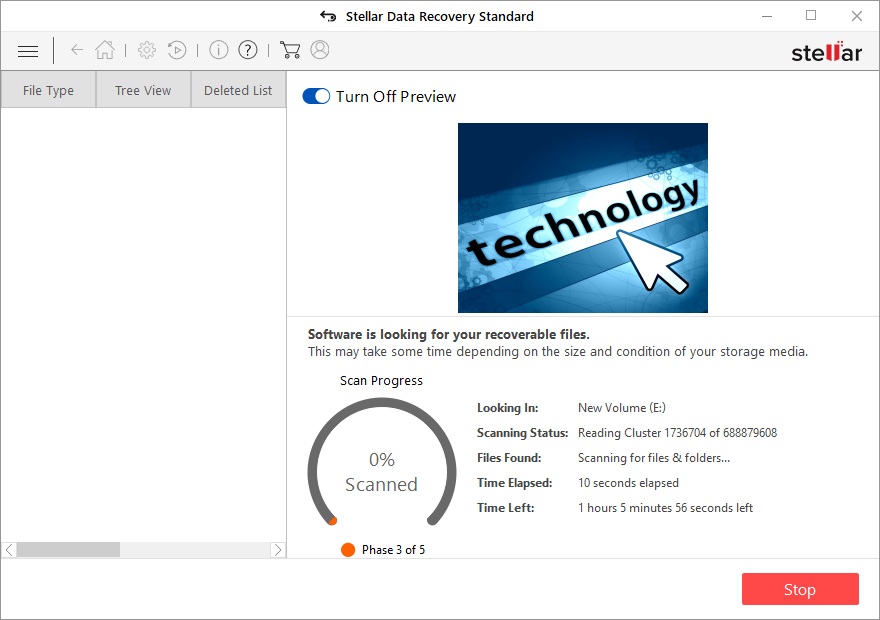 Click on the file in scan results to see its preview and use the search bar to locate your lost files for recovery quickly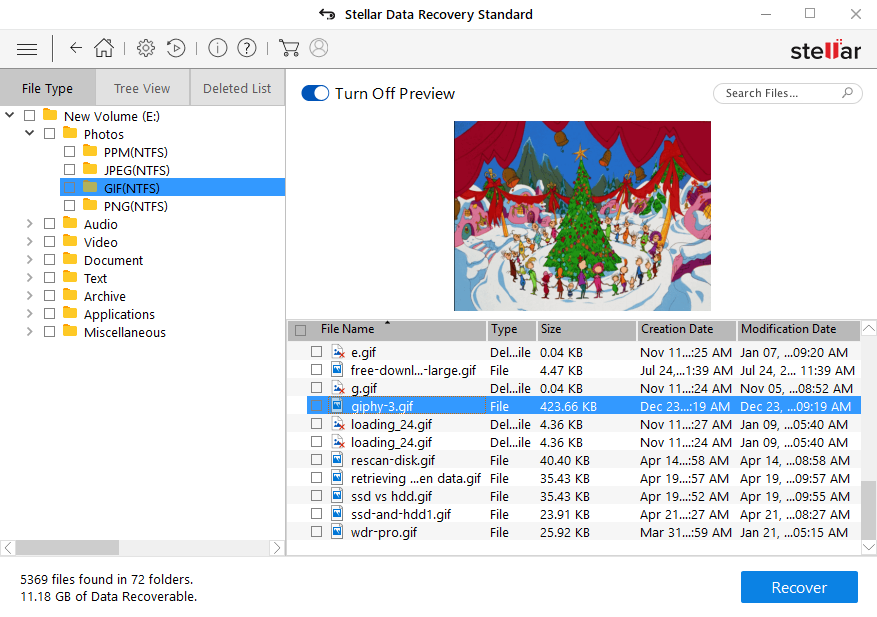 After choosing the desired files, click 'Recover' and then click 'Browse' to choose a save location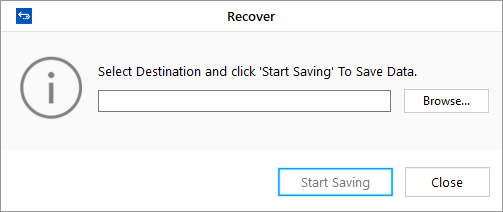 Click 'Start Saving' and then wait for the software to save your recovered files at your desired location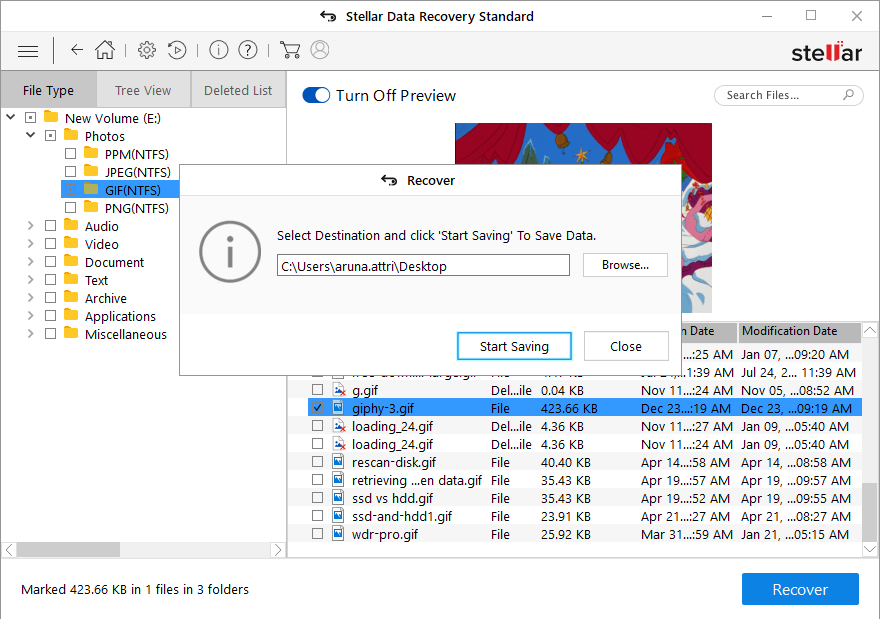 How to Use Recycle Bin Effectively
Recycle Bin has its property settings that you can edit and modify to define how the OS and the Recycle Bin handle data deletion. To access the Recycle Bin settings, right-click on the Recycle Bin folder and click 'Properties.'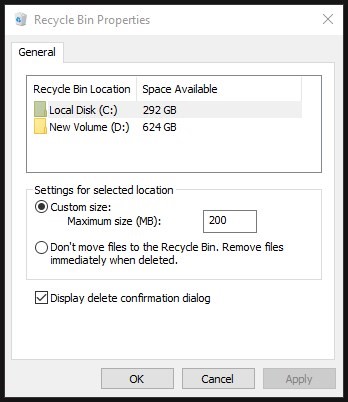 You can allocate certain storage space to Recycle Bin from 'Customize size:' option—beyond which it won't store files, and those files will be permanently lost. Also, enable 'Display delete confirmation dialog' if you want to see 'file delete confirmation dialog box' (see screenshot).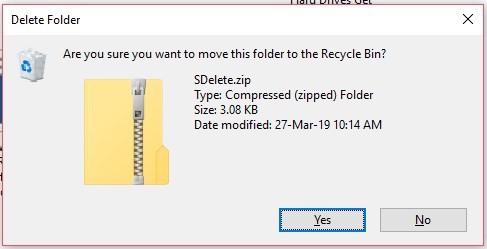 Such confirmation dialog can save you from accidentally deleting files largely. However, to avoid permanent data loss, always keep a backup along with data recovery software such as Stellar Data Recovery handy. The software helps when files are not found in the Recycle Bin or backup.
Conclusion
Restoring deleted files from Recycle Bin is easy. However, when the Recycle Bin goes missing, a user finds it hard to restore accidentally deleted files. Recycle Bin may go missing due to several reasons such as virus or malware infection, some UI Tweaking software, system settings, and alteration in the registry file.
We have discussed steps that can help you restore missing Recycle Bin and recover accidentally deleted files. However, if files in the restored Recycle Bin are not found, which may happen due to system settings such as Storage Sense or if you use system cleaner app such as CCleaner—use Stellar Data Recovery software to recover your files immediately.
That's the only option which can help you get back your deleted files if they are not found in the Recycle Bin. The software is free to download and can recover data from all kinds of common data loss situations in Windows.