Summary: Data Loss in summer is common given its summer monsoons, high humidity, and extreme heat. When data loss strikes, there is an urgency for data recovery as this directly impacts the Business. So, if you are looking for ways to avoid data loss in summer, then your search ends here. Stellar Data Recovery brings forth several simple DIY hacks for you. You can also try using the Stellar Data Recovery Professional software to mitigate from any data loss scenario.

Summer time is the perfect time to take vacations, hit the beach, and enjoy seashore activities. For many, summer is a proven relaxing period to beat the scorching heat. However, in contrast, summer is not good for electronic devices such as laptops, desktops, Tablets, and Smartphones. Summer is a stressful time for these devices as there may be situations that may cause overheating, power surge, high humidity, etc.
To back up the same, there is a report of Usenix FAST 16 Conference in which researchers Sriram Sankar of GoDaddy, Thu D. Nguyen and Ioannis Manousakis of Rutgers, Ricardo Bianchini and Gregg McKnight of Microsoft conducted a study on almost 1 million drives and indicated how variable & higher humidity and temperatures affect disks.
The Conference ended up with three main findings: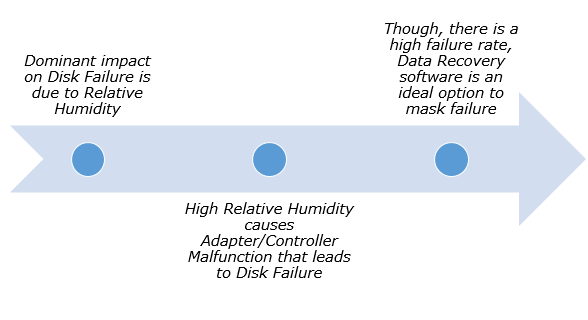 Moving forward, even the NASA and National Oceanic & Atmospheric Administration states that hurricane season and extreme summer weather causes significant data loss during summer.
Last but not the least, the statistics of Stellar Data Recovery, one of the globally trusted Enterprises in the data recovery business from past 2 Decades indicates that from the past 24+ years, the summer months are always in peak demand for recovery.
So, in all, summer months is terrible for humans as well as electronic devices.
Then, what can you do to avoid Data loss?
Prior to looking into it, let us have a quick overview of most common causes of data loss during summers.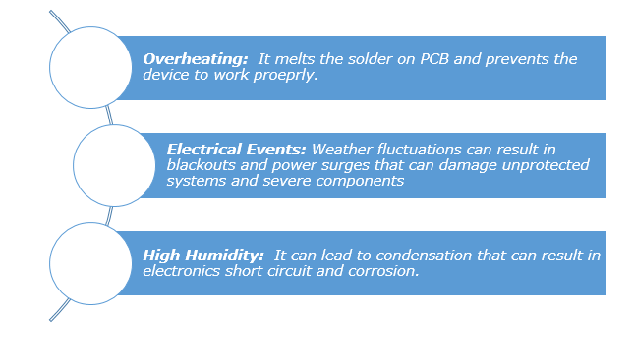 Ways to Avoid Data Loss in Summer
This broad category is sub-divided into two divisions:
How to Protect Your Data.
How to Respond to Data Loss.
Let us look into each:
1. How to Protect Your Data?
There are several ways to protect the data. Follow these things to prevent your data from failure:
Verify humidity regularly.
Prevent Overheating by keeping the system in a dry and cool environment.
Say No to prolonged exposure of your system in hot area (like Cars).
Ensure Proper Air conditioning of your Servers.
Say Yes to Surge Protector Installation between the System power cable and power source to handle surges or spikes.
Invest in a quality-assured Uninterruptible Power Supply (UPS) to manage unexpected system or server shutdown.
Provide ventilation to the system.
Make sure to verify Protection Devices at regular intervals
2. How to Respond to Data Loss?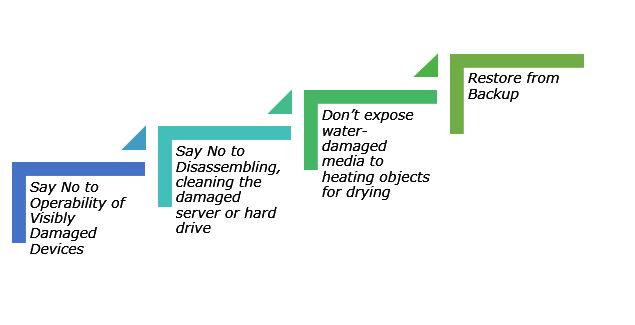 What to Do When You Don't Have a Backup?
Indeed, the first attempt for success is Backup, but in scenarios when you don't have a backup and your device is not physically damaged, going for a reliable Data Recovery Software such as Stellar Data Recovery Professional for Windows to recover lost or inaccessible data is a sure-shot solution.
Why Trust Stellar Data Recovery Professional for Windows?
This data recovery software is well-equipped with the state-of-the-art technology, latest techniques, powerful algorithms, and advanced features to overcome data loss without any hiccups in a stipulated time frame. You can count on it for almost all types of logical data failure. To evaluate, you can also try its Trial version.

The Bottom Line
Indeed summer heat contributes to data loss considerably, however, never assume that data once lost is gone forever and cannot be recovered, provided you have not overwritten it. Stellar Data Recovery Professional for Windows has proved it several times by recovering the data from multiple devices that have been damaged due to extreme weather and high humidity.