With the advent of cloud services, business communication has evolved with an aim to shift the focus more towards collaboration. MS Exchange has been following in the same footsteps to meet the unique communication and collaboration needs of organizations. The latest preview release of Exchange 2013 merges a gamut of exciting technologies into a single communication platform. This redesigned Exchange system empowers you to keep your business communications safe while making them easy-to-manage across a multitude of devices. Exchange 2013 builds on the capabilities of Exchange 2010.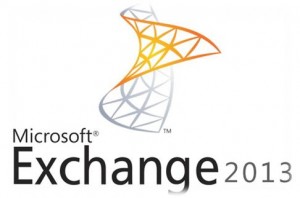 Here are some of the noteworthy enhancements that the new release of Exchange brings to the table:
Moving Towards the Next Generation of Hardware
A radical change that will benefit both Exchange administrators and organizations is the improved aggregate disk utilization to support multiple large mailboxes per volume. Further, reduced database IOPS and the overwhelming search query performance make Exchange now all set to utilize 8 TB disks.
Low Operational Overhead and Increased Availability
A range of high availability improvements (such as multiple databases per volume, auto-reseed, lagged copy enhancements) has been incorporated in Exchange 2013. It inherits Exchange 2010's DAG continuous replication, but the management has become relatively easier with optimized cmdlets and the automatic DAG network configuration.
Exchange Administration Center
The Exchange Management Console and Exchange Control Panel are now combined to form a single Web-based UI, i.e. the Exchange Administration Center (EAC). With Role based access control, you do not have to depend on administrators anymore for carrying out specific tasks in EAC. The intuitive interface lets you manage everything smoothly and efficiently.
Avoiding Server Downtime Due to Surges in Traffic
The simplified administration of Exchange 2013 enables you to prioritize tasks in order to reduce significant effort and improve throughput. It also features tools to help secure your system against unexpected surges in traffic.
Moving to the Cloud
With Exchange 2013, you can choose to move all your mailboxes (on-premises or online) to the cloud according to your business needs. In this way, administrators may facilitate seamless sharing of information among the users. In addition, they can plan deployments in the non-peak hours to ensure minimum user disruption.
Built-in Protection Against Malware
Exchange now allows you to keep your business email from virus or other malware infection. You can apply the desired protection settings as well enable integrated reporting through the Exchange Administration Center. Further, you can anytime turn off this protection or choose to go for premium services (such as Exchange Online Protection for layered protection).
Securing Mission-Critical Information with Data Loss Prevention (DLP)
Exchange now has built-in DLP policies with the ability to add other policies that are critical to your business. It enables you to identify sensitive business data through rigorous content analysis and protect it from any type of accidental disclosure. These DLP policies follow some regulatory standards (for instance PII and PCI). In addition, you can inform users about these policies for avoiding violations.
Improving the Level of Collaboration with SharePoint Integration
The new Exchange offers a unified platform to gain access to both Exchange emails and SharePoint documents simultaneously. Combining the capabilities of Exchange and SharePoint enables users to efficiently work together for a business project. With compliance policies implemented at the mailbox level, as a user your work won't be affected.
Organizing Shared Conversations Using Public Folders
Exchange now supports online public folders. These folders do have the same functionality as that of regular mailboxes and public folder content. You can search these public folders through the end-user search.
Windows 8-style Experience Using the New Outlook and OWA
The new release of Outlook completely redefines user experience to make it easy, comprehensible, and intuitive. The OWA can now be seen as a desktop, slate, or a phone browser. It also supports voice, touch, and motion.
Support for Offline Access
You can work with OWA launched in a browser even without a network connection or when working from remote locations. Your messages are delivered when the connection is again established. You can use this feature with browsers that have built-in HTML5 local data storage feature.
Exchange 2013 helps you remain in control when managing your business communications or when moving to the cloud. You can choose to do everything on your terms, improve productivity, cut down costs, and take your business to the next level.