What Mountain Lion requires you to check on your current Mac?
Since February, OS X Mountain Lion is buzzing around our ears and almost all of the Mac users have been waiting patiently for the release. Finally, on 25 July 2012 Apple Inc. made it available on the Mac App Store. Many of us have already read about the striking features of the Mountain Lion and its time now to experience them closely.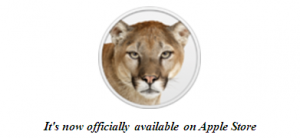 But before we upgrade let's find out the answers to 'The Big Question' – Is your current Mac OS X prepared for the Mountain Lion?
It's a well-known truth that before an upgrade to a latest version of an OS, one must fulfill the required parameters to do so correctly. To run OS X Mountain Lion on the Mac we must figure out the configuration of hardware and OS compatibility.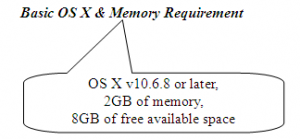 PS: Users having the OS X Snow Leopard v 10.6 requires upgrading to 10.6.8 to have Mountain Lion installed on the Mac.
If you fulfill the above mentioned requirement then feel fortunate to install Mountain Lion on your Mac.
The Next Step: –
Time to optimize the data on the hard drive: Mountain Lion, the world's most advanced operating system require only 8GB of the Mac hard drive free space. Isn't that reasonable for an OS so advanced? Hopefully, Mac users won't find it too difficult to organize 8GB of free space. But the only required free space available for the new OS is not alone sufficient. Before any new OS upgrade it is necessary to eliminate the undesired software, applications and other form of junks from the Mac OS X hard drive. To elaborate the word 'junk files', below form of files are worth to mention:
Considering a large OS X hard drive to eliminate the presence of above mentioned junks files, one needs to launch a massive clean-up operation which will consummate many men working hours and efforts. Going for manual clean up may be practical in few GB of data but talking of a large & badly cluttered hard drive, a Mac user have to consider a third party clean up software. Stellar Speedup Mac utility is of great help in removing any kind of junk files, folder and unwanted applications from every sector of the hard drive. It not only removes the clutters from a Mac hard drive but gives huge amount of free space to make the OS X performance outstanding.
Backing up the drive: Another important step required to add on to the list before upgrading your OS X. Backup will comfort the user even in the case of system upgrade failure and inaccessibility. There are infinite number of cases registered every single day, week and months regarding the loss of the entire data from the drive when system failed to upgrade due to any error in between the process. So, why sit back and wait to welcome the data loss due to an uncertain error. Instead we can back-up the absolute hard drive and be prepared even for the worse to come. Backing up the data through cloning still remains the favorite form of taking bootable back-ups. Stellar Drive Clone utility creates an absolute copy of the Mac volumes/hard drives which can be used to boot the system if corrupted in between the upgrade process.

Stellar is excited and looking forward to OS X Mountain Lion. Company is prepared to test its data recovery software and other OS X maintenance utilities. Recently with OS X Mountain Lion, Stellar has rolled out competent Mac data recovery software v5.0 and series of popular Mac utilities like the Stellar Speedup Mac, Drive Clone tool, Partition Manager and Mac Wipe. Stellarino.com has already began receiving queries from the client's asking to resize the OS X Lion partition through Partition Manager software so that the Mountain Lion accumulates the actual required drive space.
The official announcement to be made very soon…