What's New Stellar Data Recovery Professional v8.0
The award-winning Stellar Phoenix Windows Data Recovery Professional v7.0 software is now Stellar Data Recovery Professional v8.0— a refreshed version which retains the goodness of the outgoing version and adds several more powerful features, easily accessibly through a simple UI.
For instance, the current release offers more secure data recovery with a new 'Drive Monitor' add-on utility. So, besides quick data recovery, the all new Stellar Data Recovery Professional now also brings preventive utility for data loss—more on that at the end of the post.
What's New & Improved in Stellar Data Recovery Professional?
Faster Scan & Recovery Engine for a quick recovery.
Instant multi-language UI in English, French, German, Italian, Spanish, Chinese, and Japanese.
UI improvements for a pleasant data recovery experience.
New 'Drive Monitor' add-on utility for drive health monitoring on-the-go.
Disk cloning for secure recovery from drives with poor health, mechanical issues*, and a significant number of bad sectors.
Scan Disk function to check readiness of drives for data recovery
[improved] Retrieve data from lost or deleted partitions
[improved] RAW Recovery with 'Deep Scan' based on file signatures for severely corrupt drives
[improved] Image Disk option for faster recovery from slow or fragmented drives
[improved] Save Scan option to resume recovery at later stages
[improved] Customize Scan (Documents, Emails, Photos, Audio, and Video files) for selective data recovery
[improved] Supports hundreds of file formats with an option to add and recover custom file types—making the software capable of recovering virtually any file type using sample files.
[improved] Fully optimized and compatible with Windows 10 and previous versions up to XP
Drive Monitor Utility Features & How it Helps Prevent Data Loss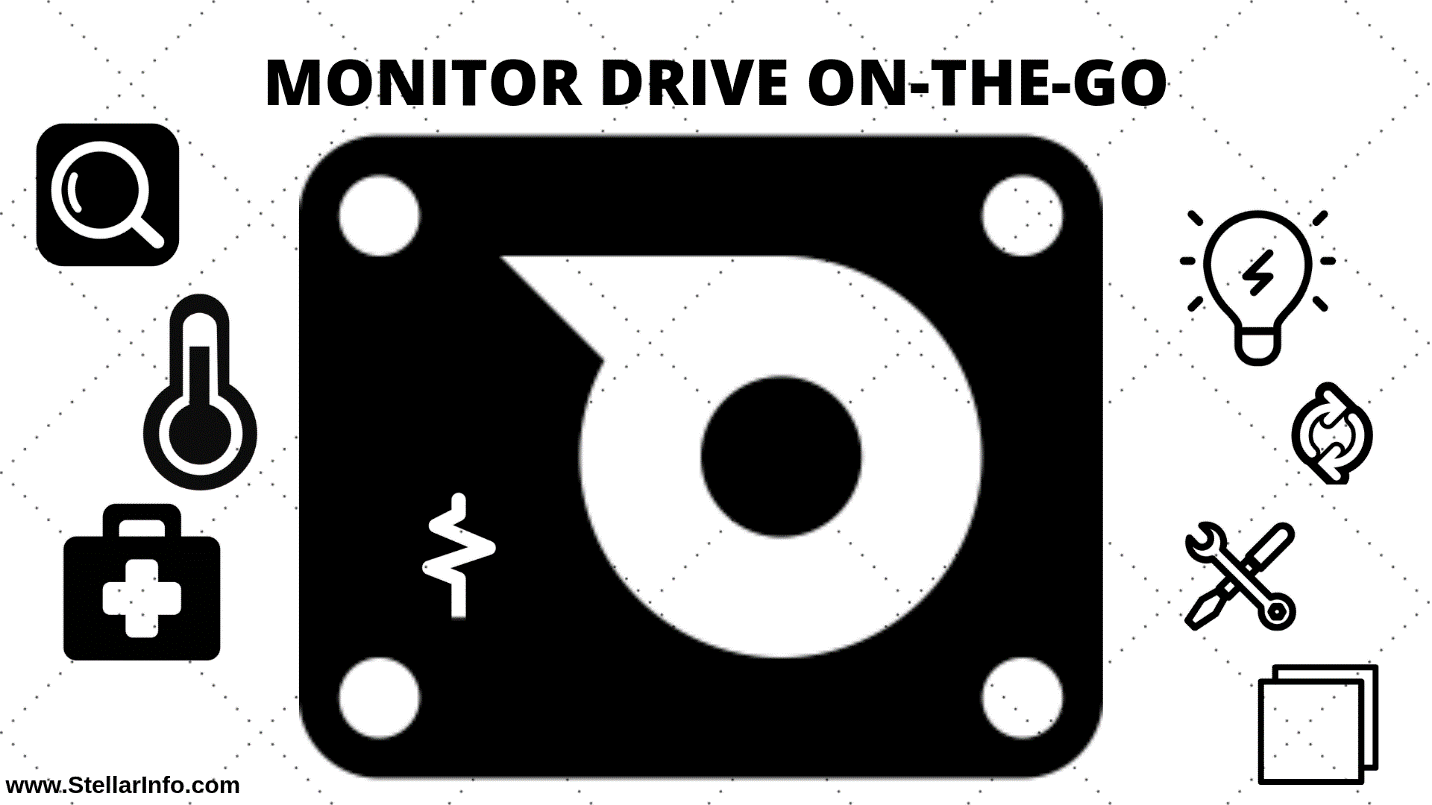 On-the-Go Drive Monitoring: The add-on SMART Drive Monitor keeps you updated about the connected hard drive and flash drive health status. It displays the current storage drive health status based on a number of factors such as reallocated sectors (bad blocks/sectors), temperature S.M.A.R.T. data, and performance.
Inspect Storage Media for Safer Recovery: It also lets you scan the affected storage media for bad sectors. You can use this option prior to running data recovery to ensure the drive is ready to withstand the wear & tear during the recovery process and doesn't have too many bad sectors.


Bad sectors obstruct the recovery process, lead to slower recovery, and sometimes, permanent data loss due to drive, software, or system crash.

Clone Drive: With this utility, you can now clone your hard drive or any other flash storage drive with the supported file system in just a few clicks. After creating a clone, you can run recovery directly on the replica instead of the original affected storage drive. The disk-cloning feature facilitates a faster way of data recovery from severely corrupt drives with significant bad sectors. Also, it helps you safeguard a weakened or damaged hard drive from further wear and tear that otherwise can result in drive failure and permanent data loss.
Install now and restore your precious data by using Stellar Data Recovery Professional v8.0 in just a few clicks.