Why You Need a File Wipe Utility for a Safe Disposal of Sensitive Business Information
We keep on adding to our collection of cell phones, smartphones, or even desktops and laptops. This happens probably because our data still lies intact on the hard drives of these wasted items and we do not want to risk our identity by improperly dumping these devices. Things (such as social security number, home address, credit card number) can be easily revealed, if someone gets hold of these used devices. In order to keep from potential incidents of identity thefts, you need to perform a safe disposal of information.
"80% of analyzed breaches had a financial motive." (Source: Bitsight)
These are some key facts you must consider before donating or handing over the device to someone:
Myth about Deleting Files:
For a Windows user, a secure file erase means deleting that file from the 'Recycle Bin' folder. However, this operation only deletes a reference to the file. The contents of the file remain intact on your hard drive. When you create new files, the operating system overwrites this space. However, it is possible to read the file contents before overwriting of the disk space.
Shredding the Data:
This means erasing all the personal or mission-critical information off your hard drive. This process is also known as data wiping. A wiping operation overwrites your data multiple times with a random sequence of 0's and 1's to render it completely unrecoverable. Some of the smartphones (such as Blackberry) do include a feature that allows for wiping data. This is certainly the best-known technique to ensure a safe disposal.
In this digital age, everyone is concerned for their personal information and with so much overdependency on storage media, we are already living in the fear of losing our personal information to malicious indented personnel. Thanks for such file wiping technology, we can not only reduce e-waste but also save us from data breach. For Windows users, numerous file shredder tool are available which can wipe all their sensitive information for forever using dod wipe and NATO standards.
How to wipe a computer?
There is advanced file eraser software like BitRaser for file (Windows) and File Wipe (Mac) that do a better job of destroying sensitive data on your hard drive. This competent utility performs multiple-pass wipes to securely erase all the information beyond the scope of recovery by any commercial utility. Using this tool, you can create wipe lists to erase a list of selected files and folders at once.
Software working Steps
Install and Launch the software
The main software interface screen list all your connected drives
Select the file from the required drive to erase clicking an Erase Now option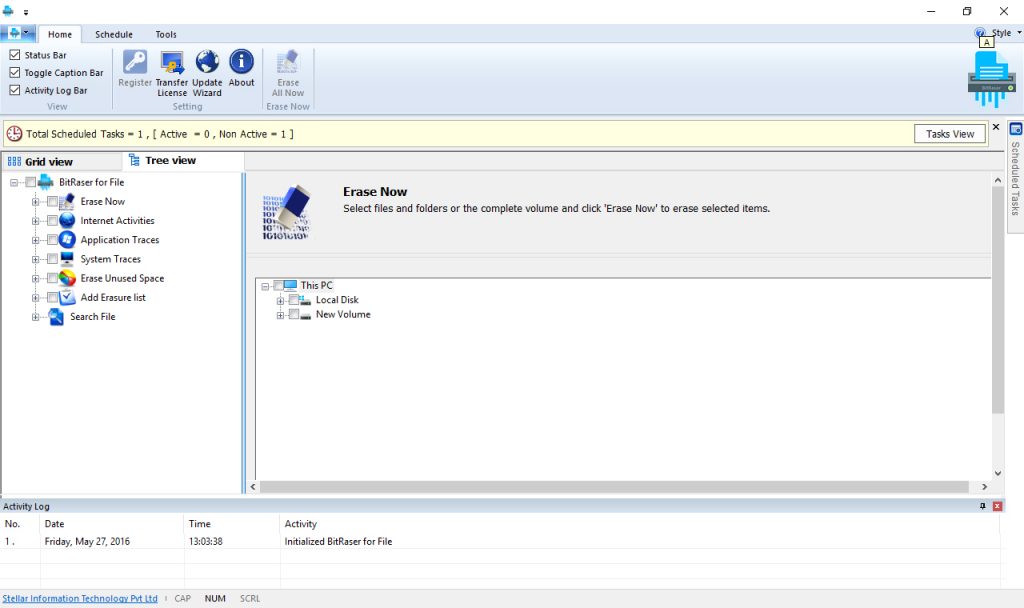 Pro Tip: Always backup your data before using such file wipe tools. As Once it was gone, it was gone for forever.