Stellar Data Recovery on <17.03.2012> has launched a professional utility 'Stellar Converter for Windows Live Mail' that enables you to easily convert your mailboxes in Windows Live Mail to Outlook PST.
Windows Live Mail to PST Converter has the safest approach to help you convert your Windows Live Mail emails to Outlook PST files while effectively retaining all email properties, such as 'To', 'Cc', 'Bcc', 'From', 'Sent' & 'Received' date, and 'Attachments'. The phenomenal tool also facilitates the selective conversion of folders present in a user mailbox. The software can even perform the batch conversion in a considerably short span of time.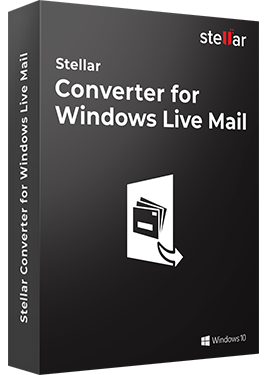 This EML to PST conversion tool employs an easy, step-by-step wizard that is self-explanatory and makes the whole conversion process facile and effortless. You do not require any hands-on experience or technical knowledge to use the utility, as it is specifically designed for the average or naive users.
Some Exclusive Features of Stellar Converter for Windows Live Mail are:
Converts complete mailboxes in Windows Live Mail to PST file
Performs selective conversion of mail folders in a user mailbox
Displays preview of different mailbox items, such as Emails, Notes, Attachments, Sent Items, etc.
Comprehensible and interactive user interface

Windows Live Mail is considered as the successor for Outlook Express or Windows Mail and is the default email client of Windows 7. It is a light application with the look and feel of Microsoft Vista. However, a majority of users still prefer the MS Outlook environment and tend to migrate from Windows Live Mail to MS Outlook. Stellar Converter for Windows Live Mail allows you to easily switch to MS Outlook from all the latest Windows Live Mail versions.