Step 1: This is the main interface of Stellar SQL repair tool.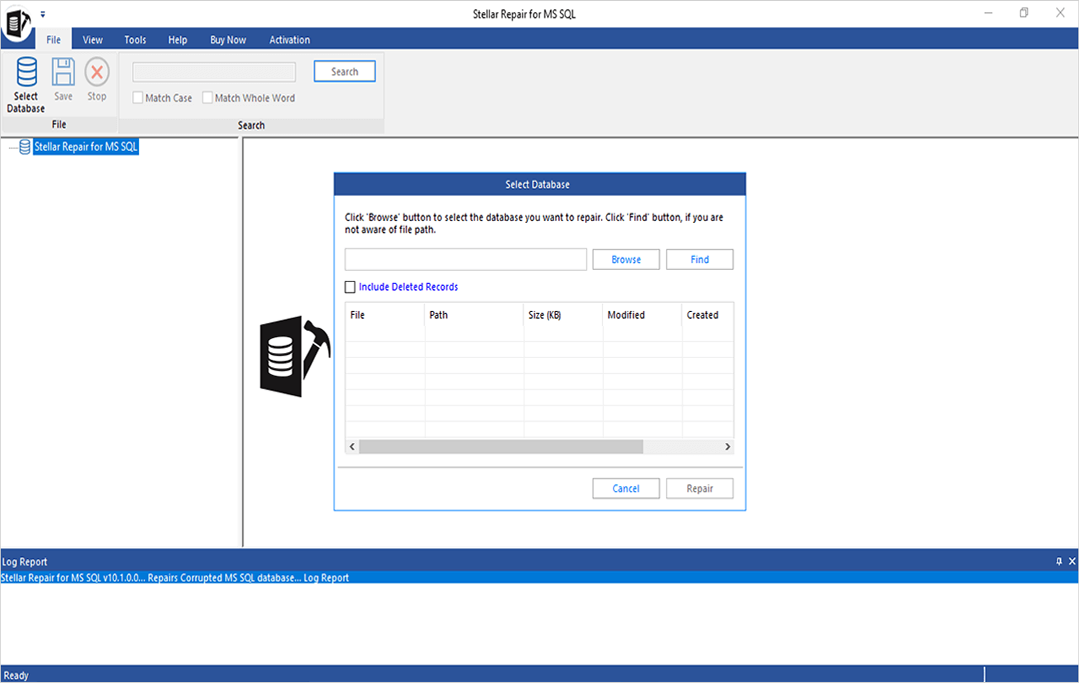 Step 2: Browse or search the SQL database MDF file that you want to repair.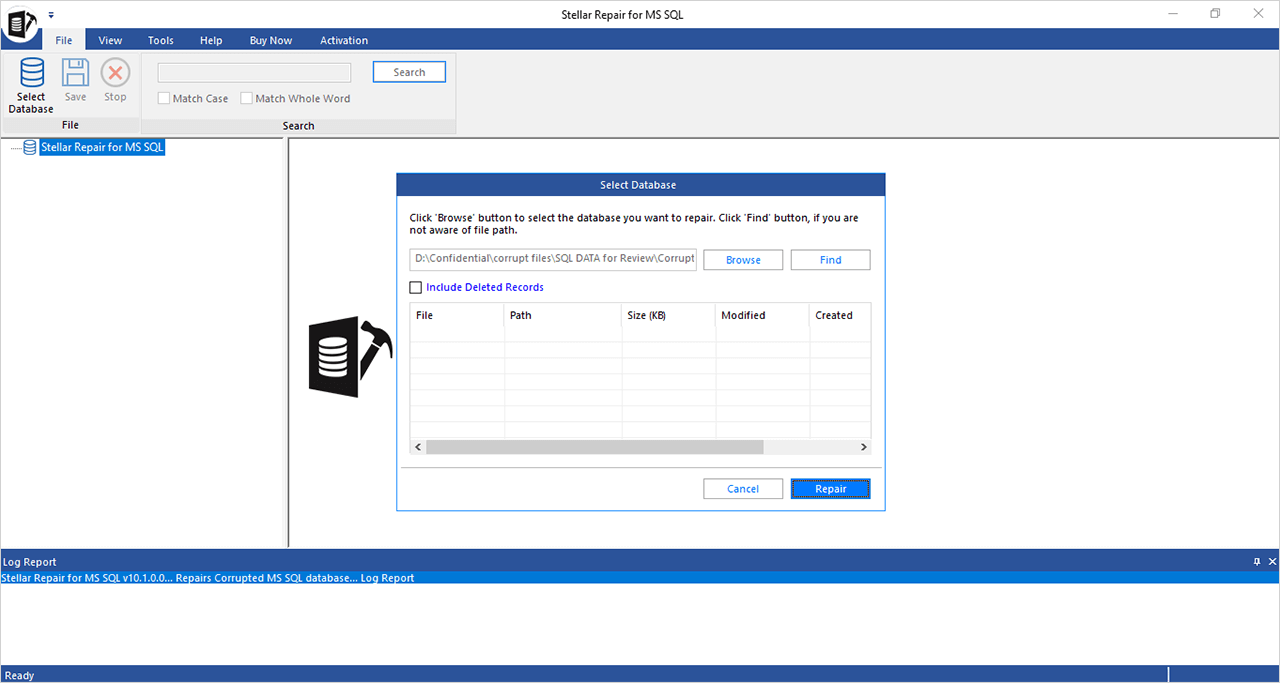 Step 3: Click Repair to scan and repair the selected database file.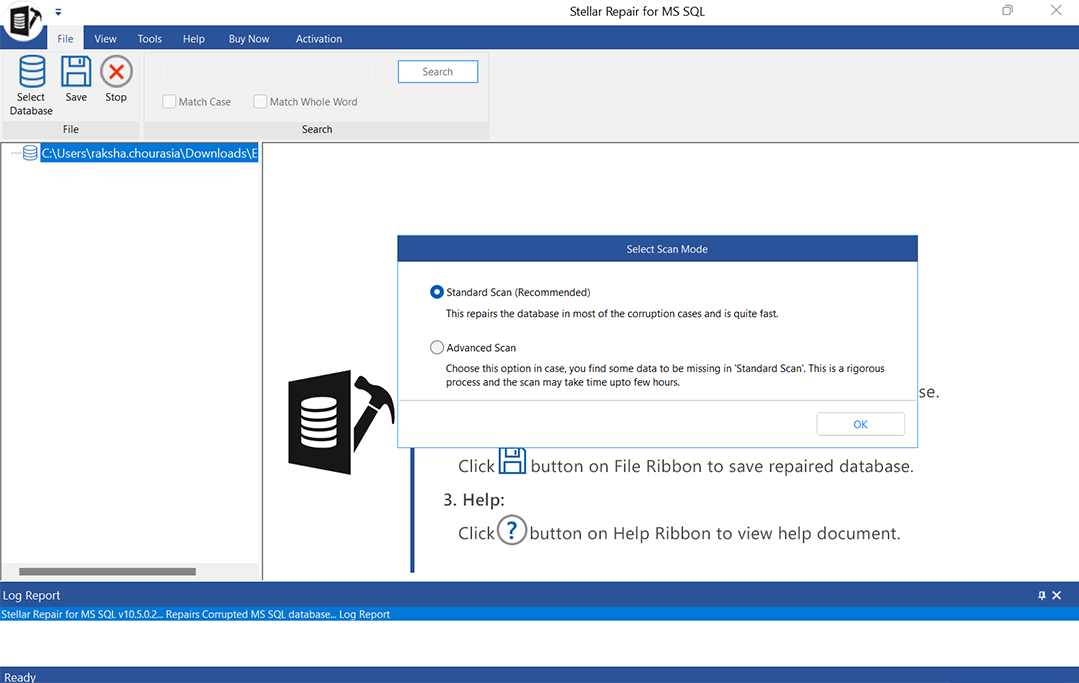 Step 4: Select 'Standard Scan' or 'Advanced Scan' to initiate the scanning process.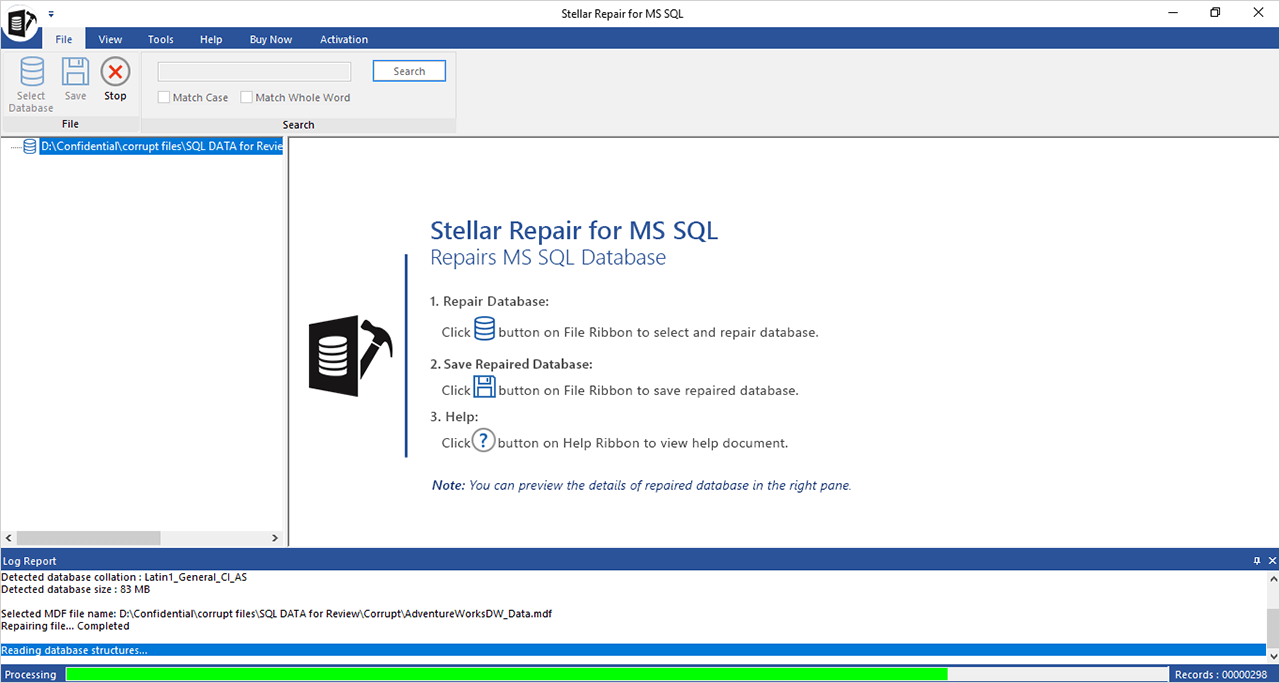 Step 5: Click OK when the 'Repair Complete' message box appears.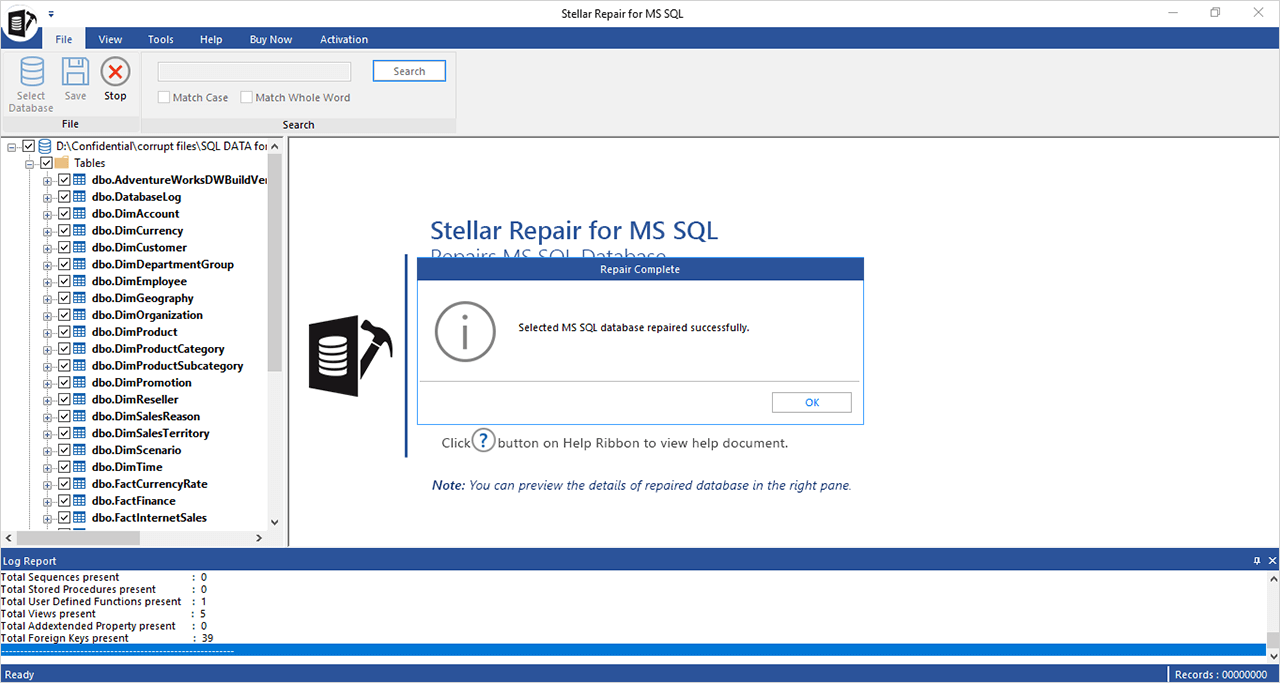 Step 6: Preview the repairable objects & click Save on File menu.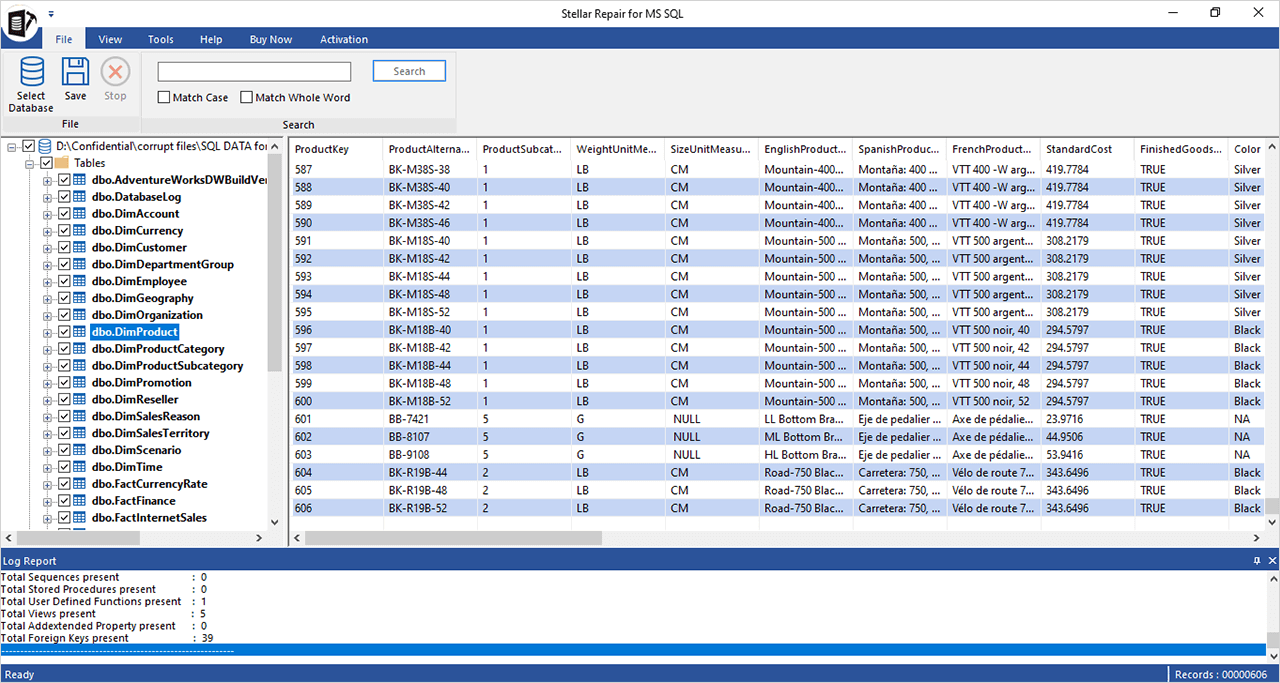 Step 7: Specify the repaired file saving options, and then click Save to complete the repair process.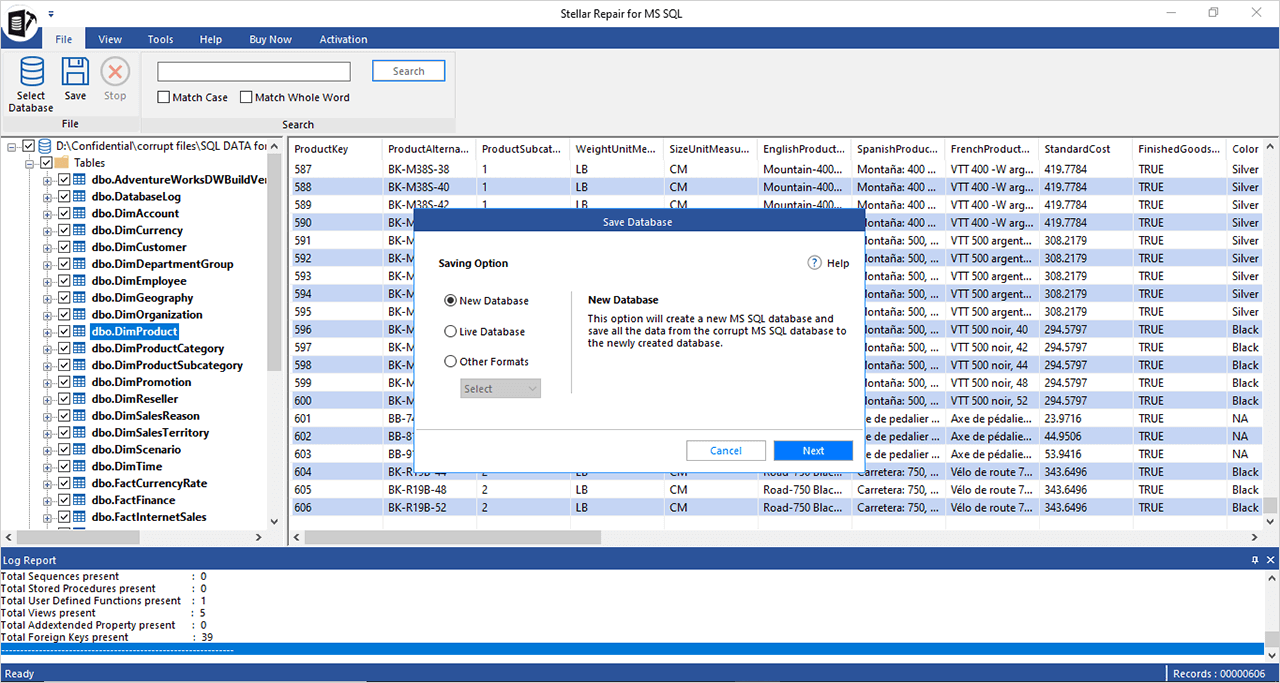 Step 8: After saving the repaired file, the "File saved at the desired path" message displayed.