Stellar Phoenix Access Password Recovery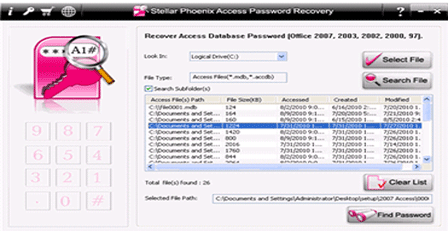 Step 1:- Upon starting 'Stellar Phoenix Access Password Recovery' software, you will see the interface as shown in the screenshot. Select the Access file whose password is to be recovered through 'Select File' button. If you do not know the location of your Access file, then select the drive through 'Look In' drop down, check the 'Search Subfolder(s)' option, and click 'Search File' button. A table of the entire searched file is generated. Select your desired file from this list and click 'Find Password'.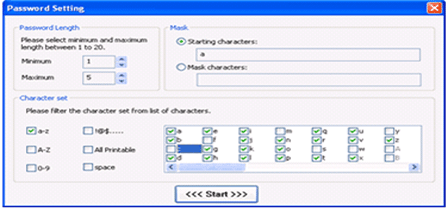 Step 2:- The 'Password Setting' dialog box is displayed. From this 'Password Setting' dialog box, you can set the password length, set mask, and define character set. After selecting all necessary options, click the 'Start' button.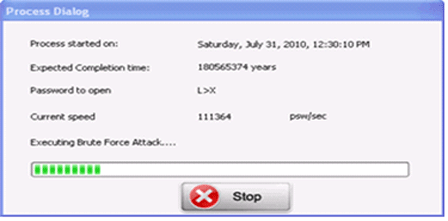 Step 3:- The password recovery process starts. A 'Process Dialog' box showing process start time, expected completion time, and recovery process speed is displayed.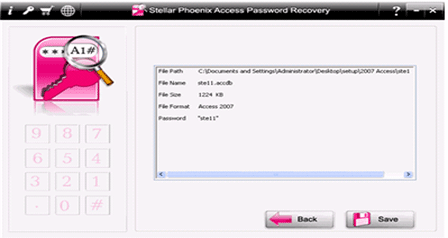 Step 4:- Recovered Access password is shown after the process is complete. You can click 'Back' to select a new MS Access file for password recovery or click 'Save' to save the recovered password.