Step 1:- Run Stellar Phoenix Active Directory Repair to open the main interface of the software. On the 'Important Steps To Follow' dialog, click 'Proceed'.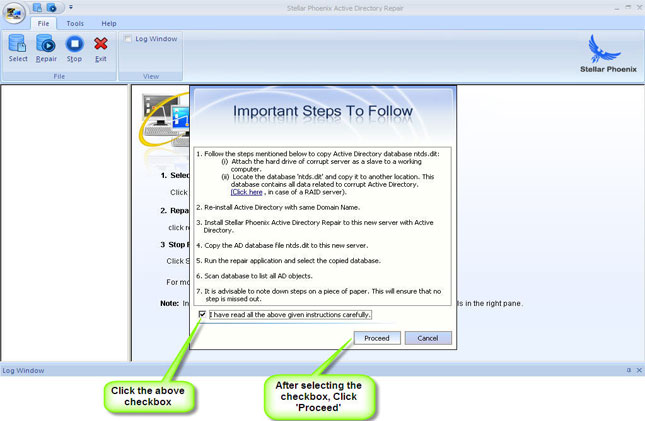 Step 2:- In the 'Select Database File' dialog, click 'Select File' to select the corrupt 'ntds.dit' file. Click 'Scan' to initiate the scanning process.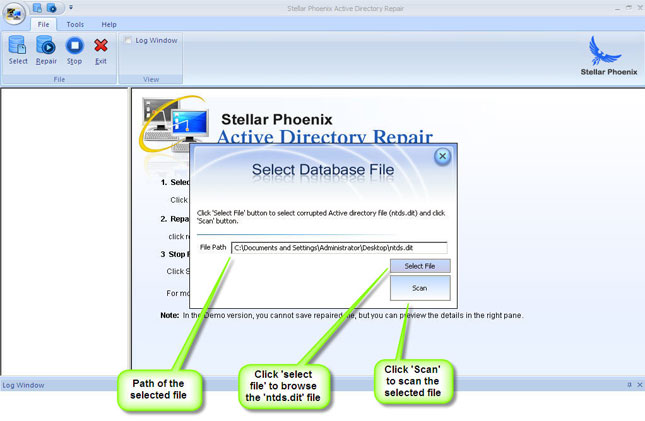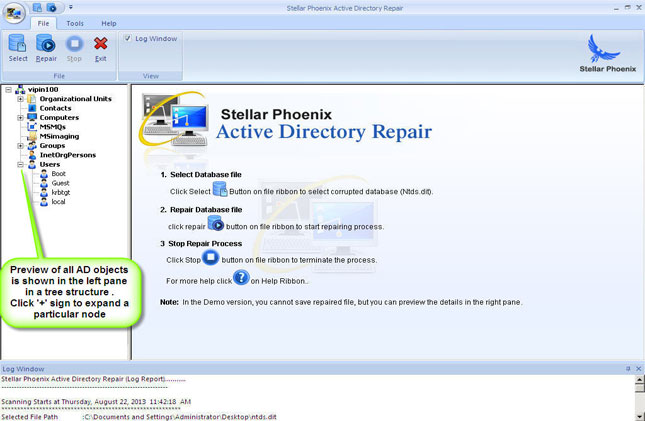 Step 4:- After completion of the scan, the software displays the contents of the database in the main interface. You can select an object (such as Organizational Unit, Computer, Groups, Users) in the left pane for preview.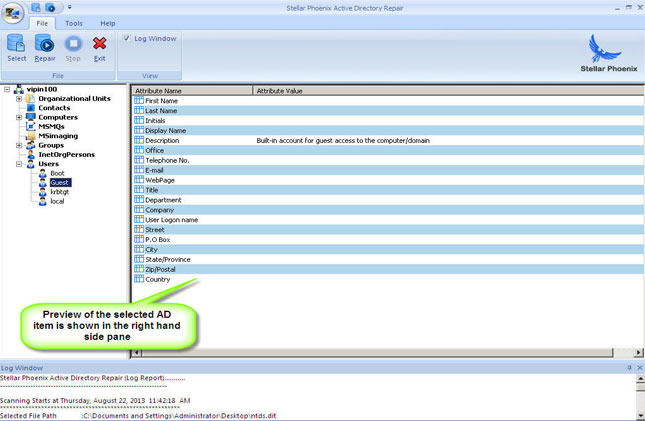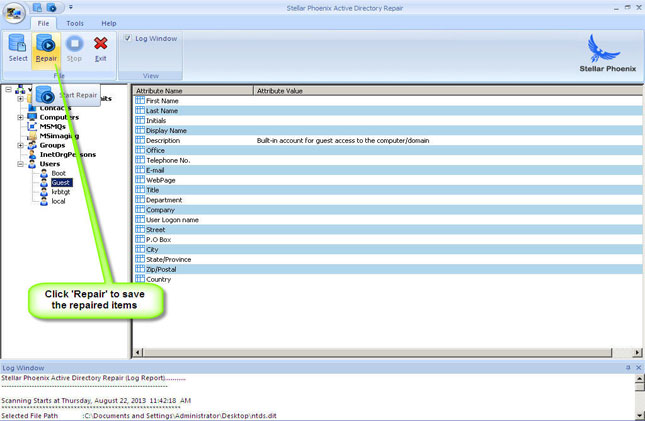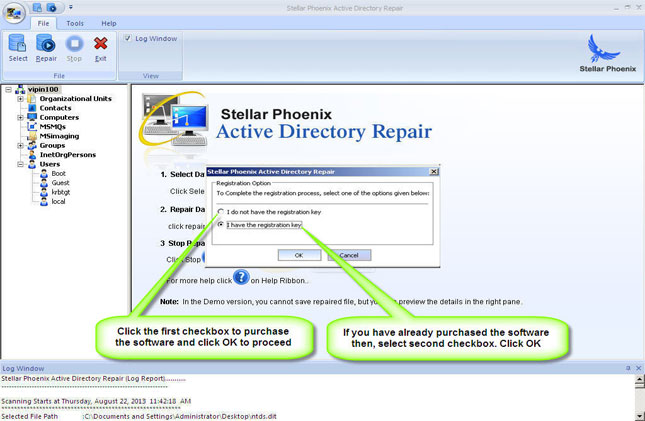 Step 7:- In the next dialog, you can provide passwords for all Active Directory users and save these passwords to your system. Select the appropriate options and click 'OK'.