Stellar Phoenix DB2 Recovery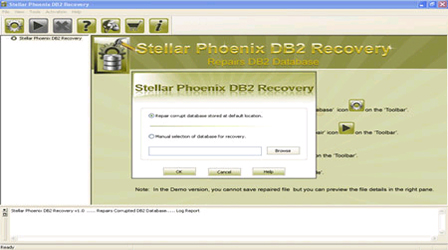 Step 1:- Once, you run Stellar Phoenix DB2 Recovery, the software provides you 2 options to choose the DB2 database and recover the objects. If the database is attached to DB2, then you can select the option 'Repair the database stored at default location'. If the database is not attached to DB2, you can choose the option 'Manual selection of database for recovery'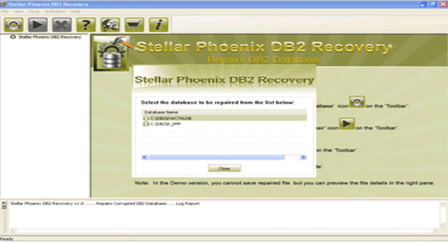 Step 2:- The software lists different databases attached to DB2 and lists them all. You can choose the particular database, which you want to repair and recover corresponding database objects.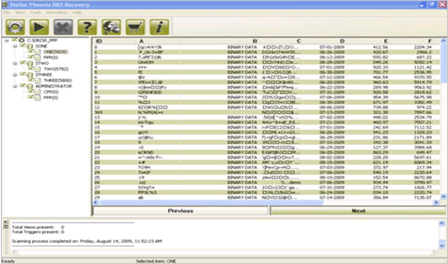 Step 3:- This lists all the recoverable database files. You can click on them and get the preview prior to the recovery process.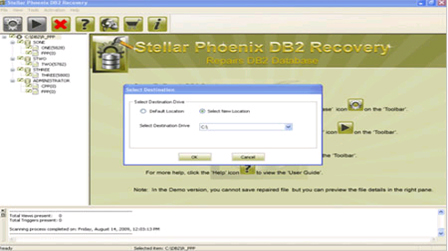 Step 4:- You can specify the destination location for the recovered database and its objects to be saved. Here, the software allows you to choose a default location as well as any other location as per your own choice.