Step1: This is the main user interface of the software. From here you can select and locate the OST and PST File using 'Browse' and 'Find'.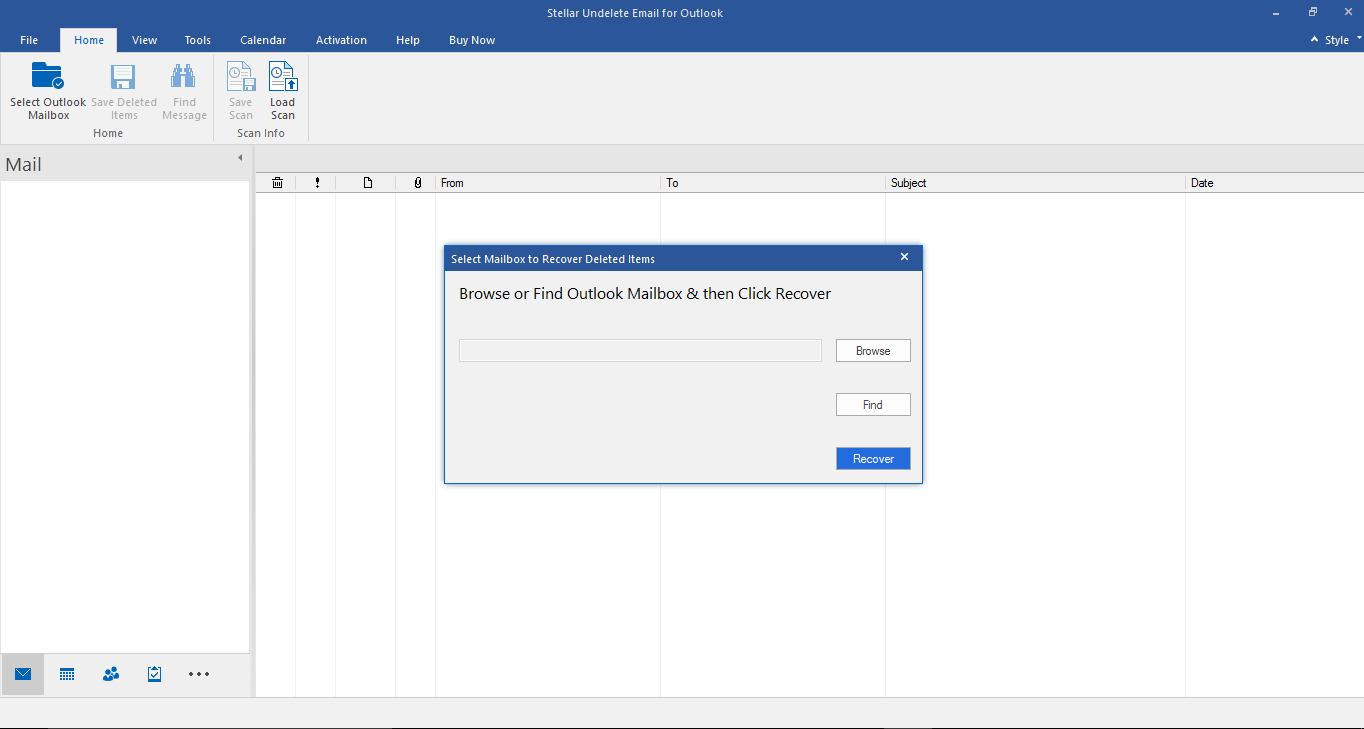 Step2: In case the Data File location is unknown, select the PST/OST using 'Find' Option.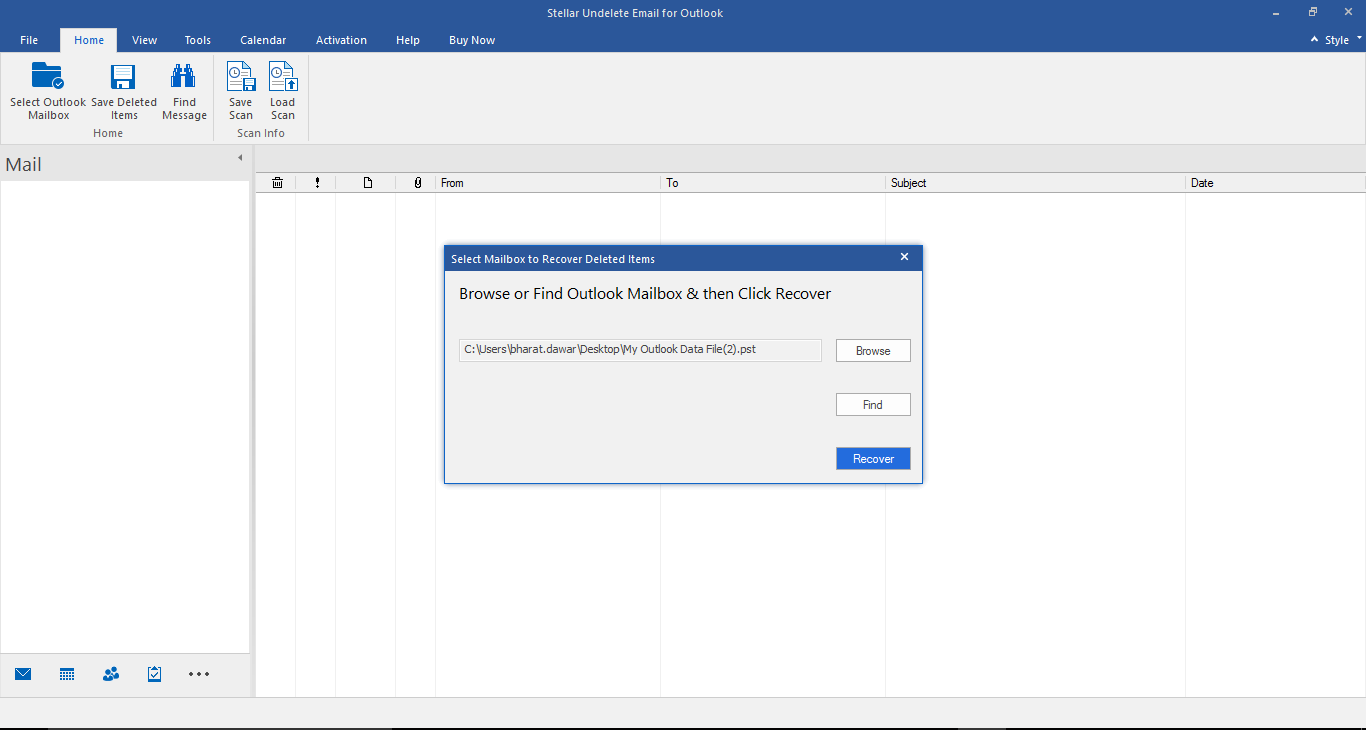 Step3: Select the file and click 'Recover' button to start the recovery process.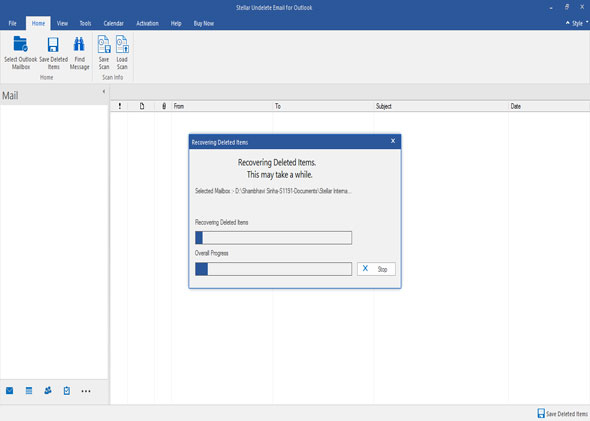 Step4: Now, the software is scanning selected file.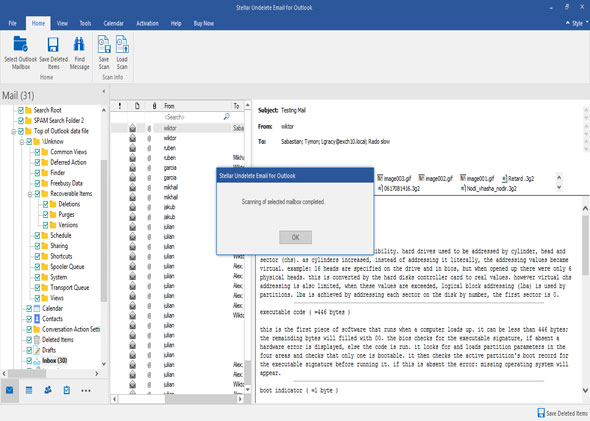 Step5: The dialog box shows that the scanning of select mailbox completed.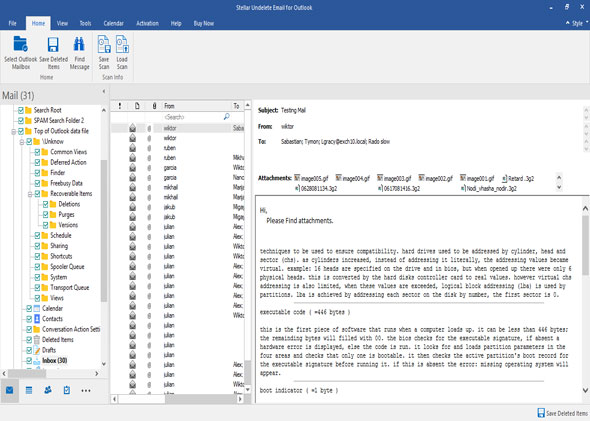 Step6: In the software preview window, all the recovered items of PST/OST file will be shown in left side tree. You can check every item of the mailbox by selecting the folder.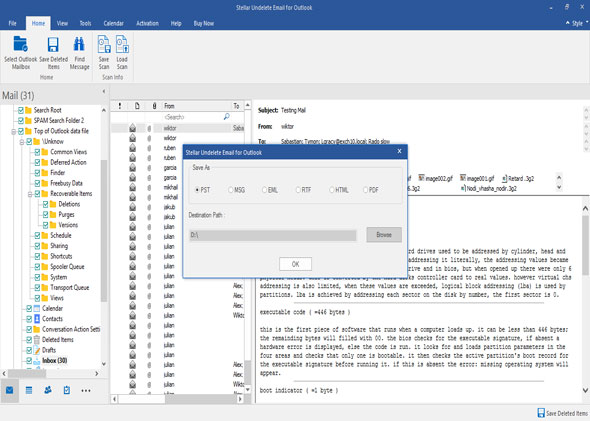 Step7: Select the folder to save the recovered mails, click on 'Saved Repaired File' button from the File menu. Select 'PST' as saving option and Browse the location where you want to save the recovered file. Click 'OK' to initiate the process.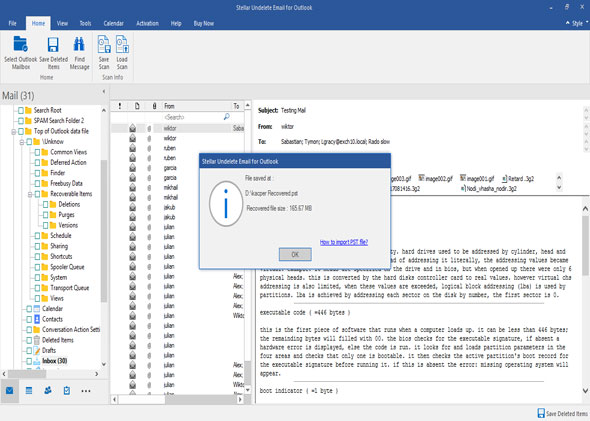 Step8: File has been save successfully at the desired location.