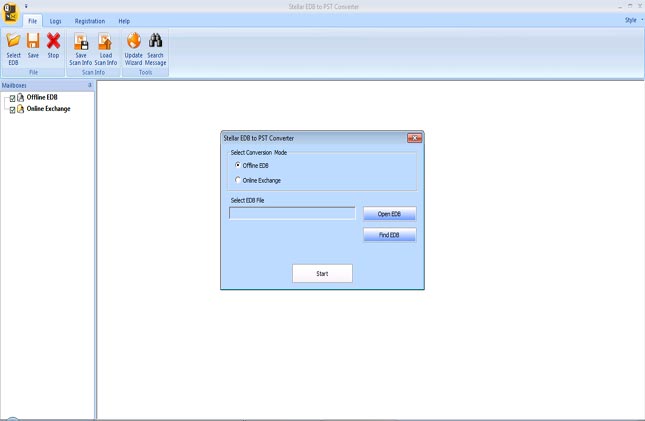 The home page of the software provides two options to perform EDB file conversion. Select 'Offline EDB' if you've a disconnected EDB file. Click 'Open' if you know the EDB file location, or 'Find' to search the EDB file located anywhere in the computer.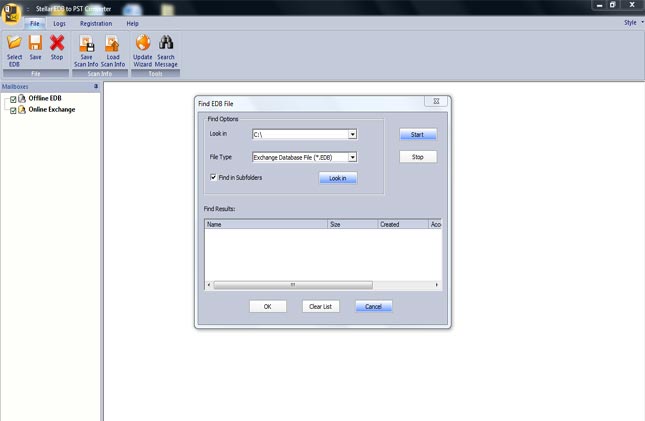 Search EDB file by selecting the drive from the 'Look in' dropdown, and the EDB converter tool will display all EDB file stored in the particular drive. Once you find the required EDB, select it and click Start.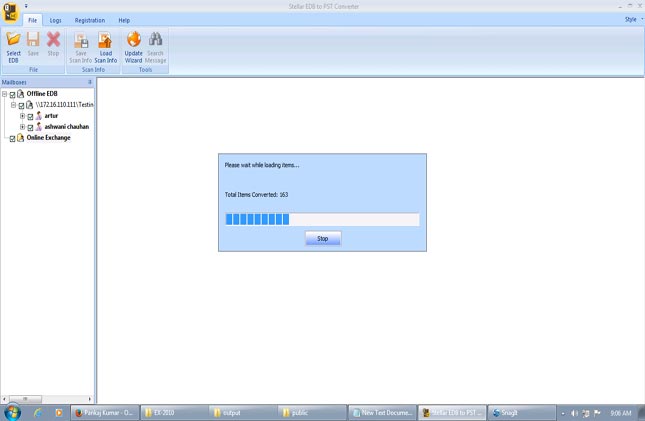 The progress bar shows the EDB file scanning process.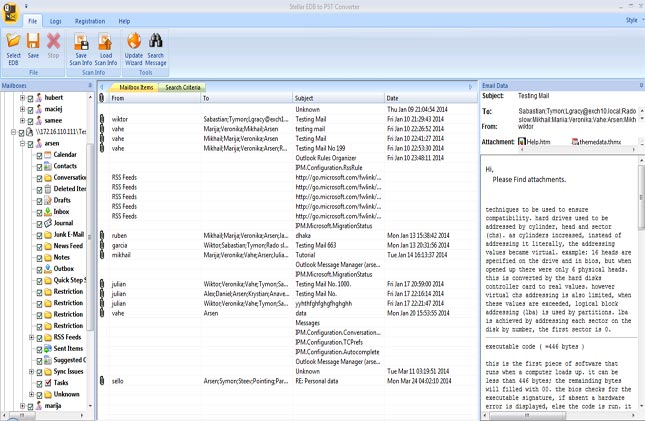 In the mailbox preview window, all the converted mailboxes in the EDB file will be listed in preview pane.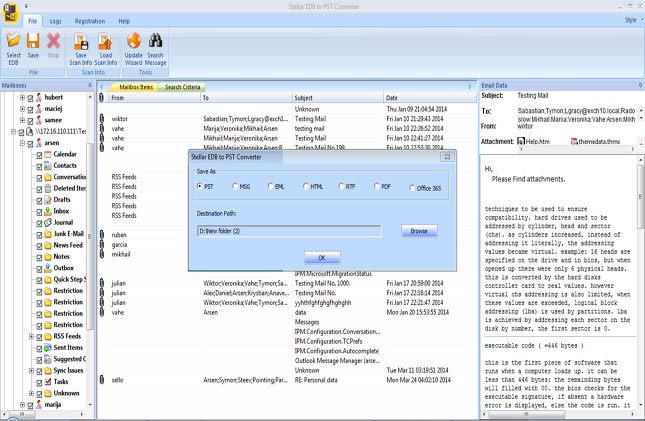 Select any mailbox folder and click 'Save' from File menu. Select 'PST' if you want to convert data in PST format. Also specify the location where you want to save the converted PST file.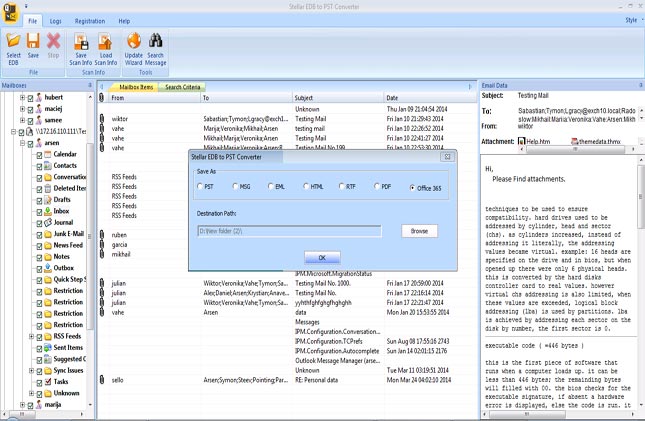 Select Office 365 from the different saving formats and export mailboxes data to Office 365 mailboxes.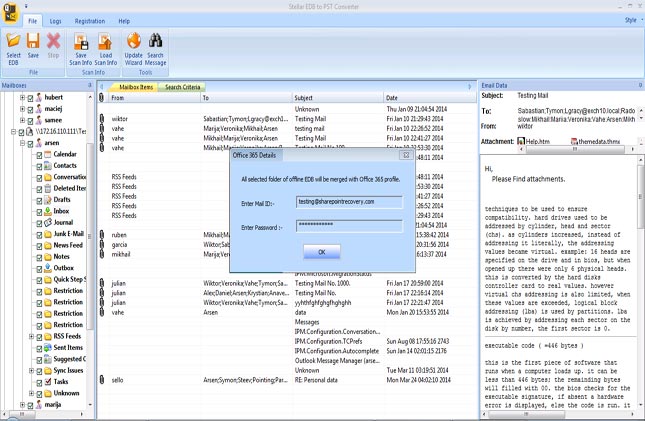 Enter Office 365 login name and password to export the selected mailbox folders to Office 365.
Select any mailbox folder which you want to export to live Exchange server mailbox. Just right click on the folder and click 'Export to Exchange Mailbox' option.
You will be asked to enter live Exchange server credentials to export mailboxes data directly to connected Exchange server mailboxes.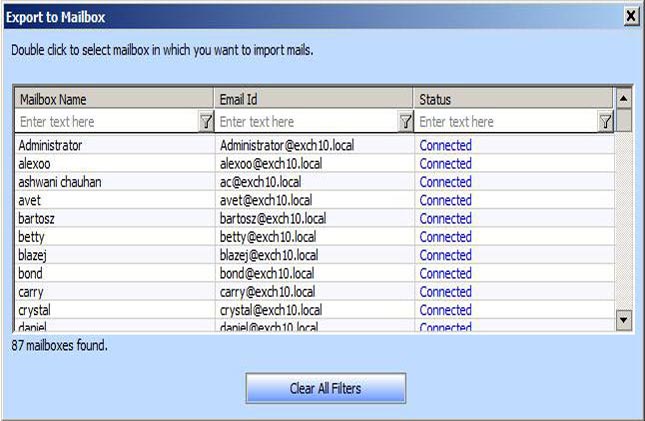 Select mailbox in which you want to export mailboxes from offline EDB file.
Click 'Online Exchange' mode if you want to export data from online EDB file.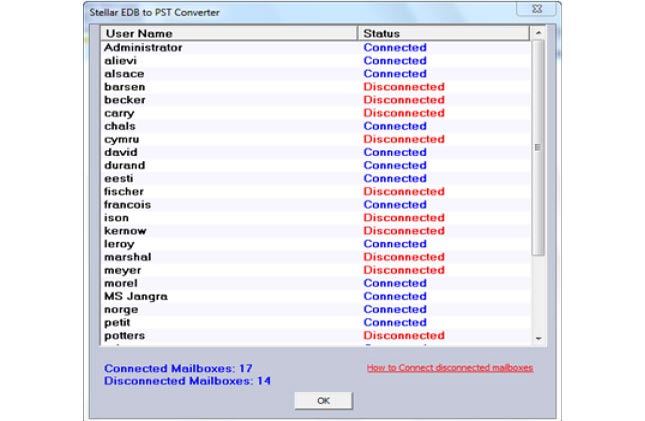 All the connected and disconnected mailboxes will be listed in the window with current status. Click OK to continue.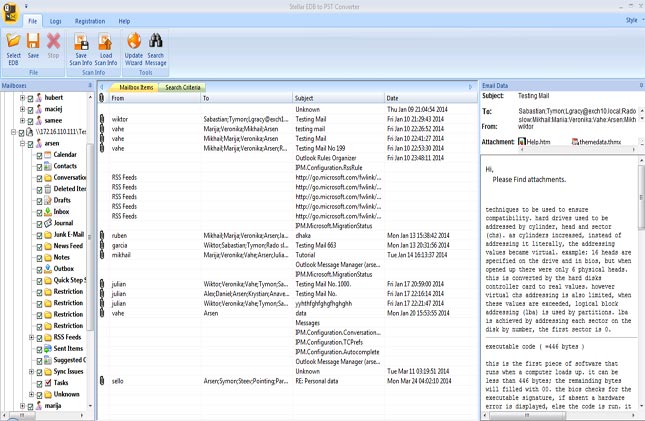 The mailbox preview windows will show you all the mailboxes in left pane.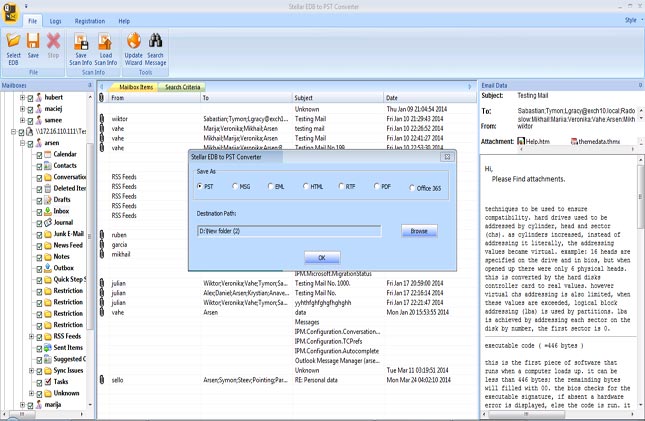 You can select mailbox folder and click Save from File menu to save the mailboxes in multiple formats.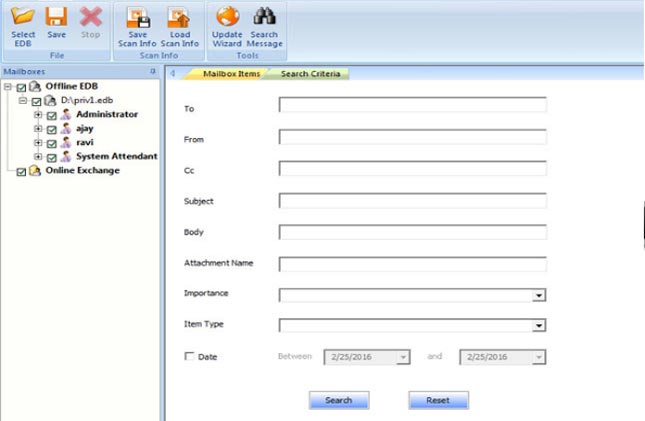 In the Search Criteria window, you can search specific emails from the scanned EDB file based on your requirements for any of the given attributes.
Click 'Save' from the File menu to save search results in different formats.
PST file has been saved at your desired location.