Step 1: This is the main screen of Stellar Phoenix Excel Repair software.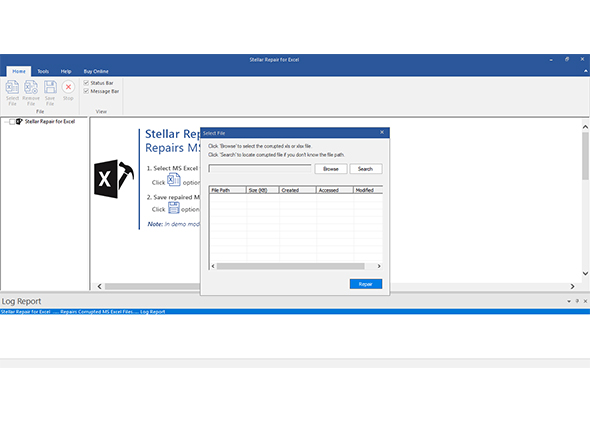 Step2: To select the corrupted Excel file, click 'Select File' button. To search the excel file in particular folder, click 'Search Folder' button. To search the Excel file in particular drive, click 'Search File(s)' button.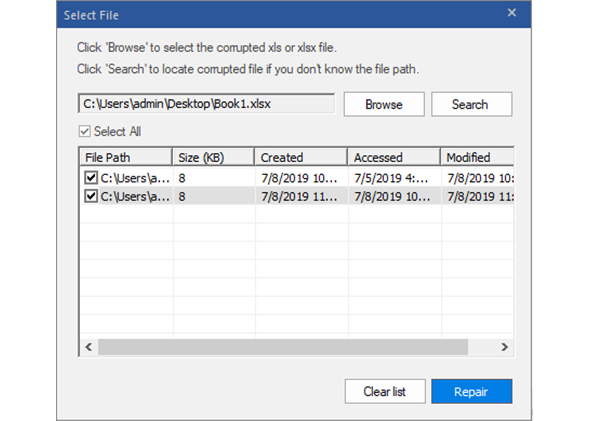 Step3:Click on Scan button to start the scanning process.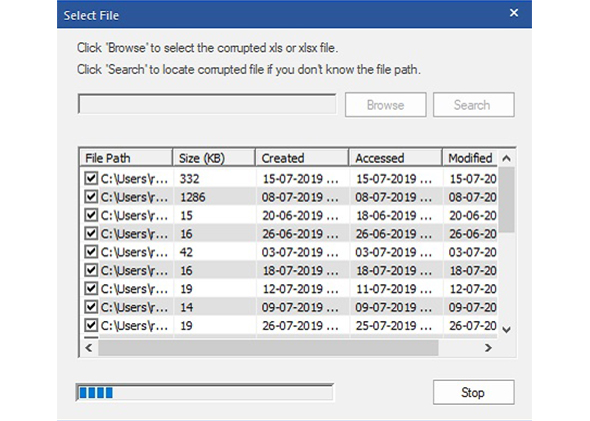 Step4: This is the preview of the repaired Excel file.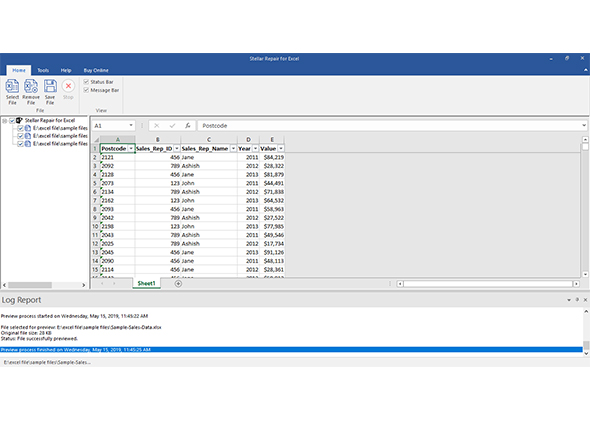 Step5: Click on 'Save' button to save the repaired Excel file. You can save the file at default or a New location.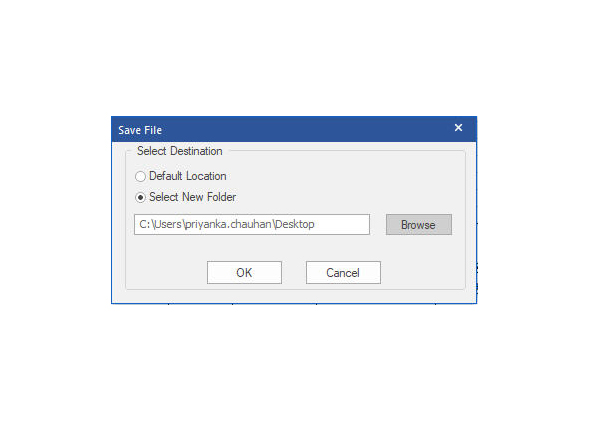 Step6: After saving the repaired Excel file at selected location, the software prompts following message.