This is main interface of Stellar Phoenix JPEG Repair software. Click on 'Add File' to repair corrupt JPEG/JPG files.
Selected files will be listed. To remove file from list, click on 'Remove File' button. Check 'Select All' button to select all files for repairing. Click on Repair button to start repair process.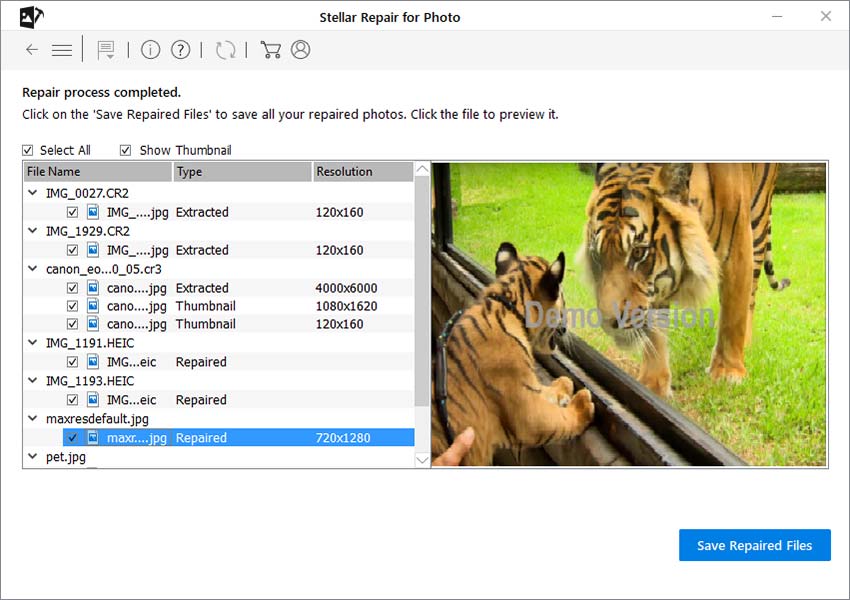 Repairing of selected files is in process, click on 'OK' button to proceed.
Select any file to see it's preview in right pane.
Click on 'Save' button to save JPEG files.