Stellar Phoenix Mail Recovery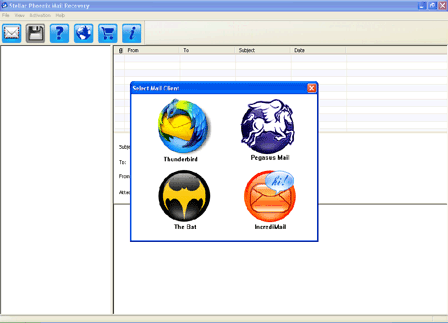 Step 1:- This is the main screen of Stellar Phoenix Mail Recovery software. Click the respective icon from which email client, you want to recover your lost, deleted emails.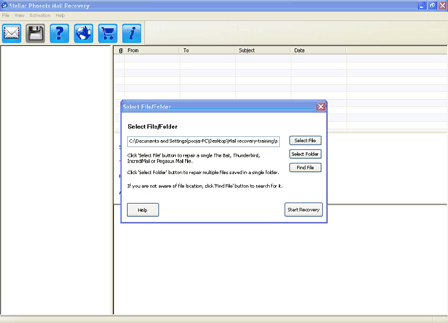 Step 2:- Click the 'Select File' button to choose the email client file that contains your mailbox. For those who do not know the exact location of the file, the software provides the option – 'Find File'. By clicking 'Select Folder' button, you can choose multiple files for recovery, simultaneously. Note that the files must be inside a single folder. Click 'Start Recovery' to begin the scanning process.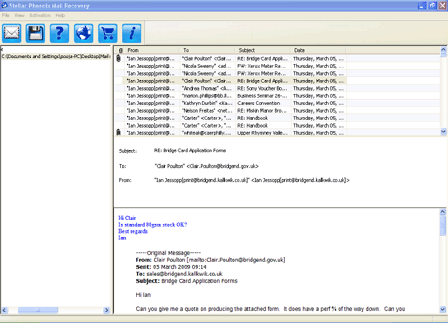 Step 3:- After successful completion of the scanning operation, the software shows preview of the recoverable emails. The upper right pane shows all the recoverable mails and the bottom right pane shows the content of the selected email.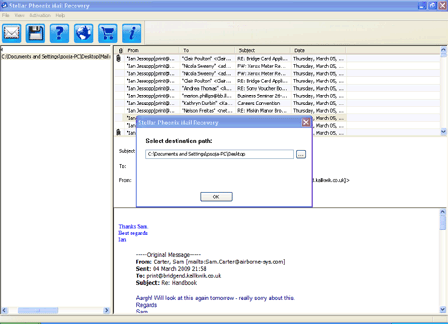 Step 4:- In order to recover the mails to your system, select the mails and click the 'Save Mails' button on the tool bar. Provide the desired destination at which you want to save the recovered emails and click 'OK'.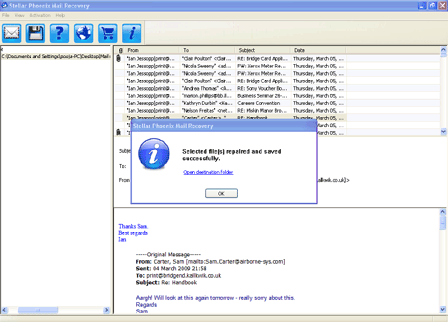 Step 5:- Once the recovered emails are saved at the desired location of your system, the above process completion message box is displayed. You can click the 'Open destination folder' link to see the folder with all your recovered mails. Click 'OK' to close.