Stellar Phoenix Messenger Password Recovery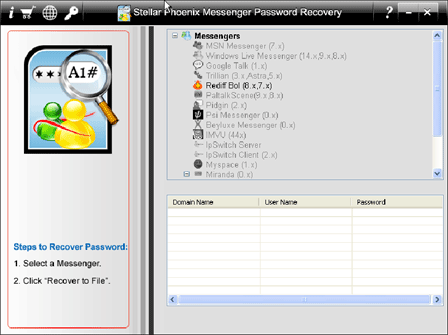 Step 1:- This is the main interface of Stellar Phoenix Messenger Password recovery software. The application window displays all the supported Messenger/Chat applications. However, the installed Messenger applications are seen enabled, whereas all the others are seen disabled.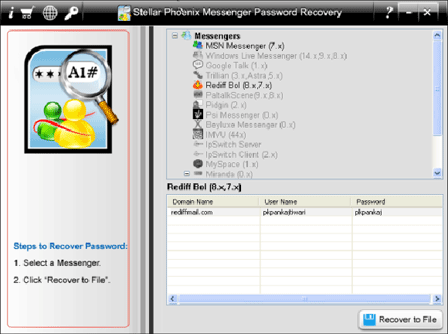 Step 2:- To recover the password of a Messenger application, select the enabled icon of the application from the list. The software will show the 'Domain Name', 'User Name' and Password' for the selected Messenger application. Click the 'Recover to File' button to save the retrieved password in a text file.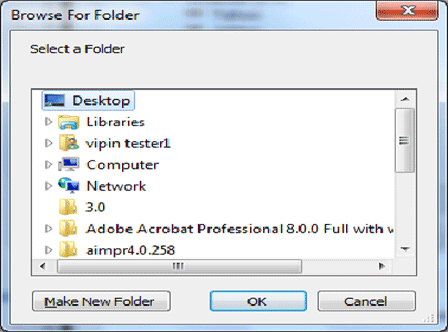 Step 3:- The 'Browse For Folder' window opens. Browse for the folder in your system, where you want to save the text file, containing the recovered Messenger password. Select the folder and click 'OK' to continue.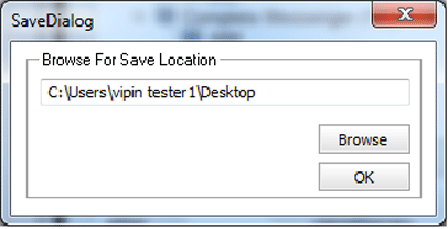 Step 4:- The 'Save Dialog' window opens. Click 'OK' to confirm saving the recovered password at the specified location.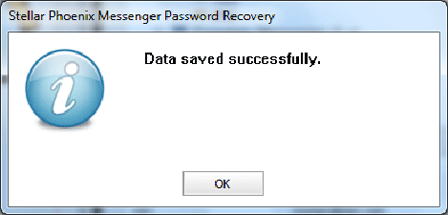 Step 5:- On successful saving the file that contains the recovered Messenger password, the above message box opens. Click 'OK' to close.