Step 1: Start 'Stellar Phoenix Database Repair for MySQL' software and you will see the main interface as shown in the screenshot.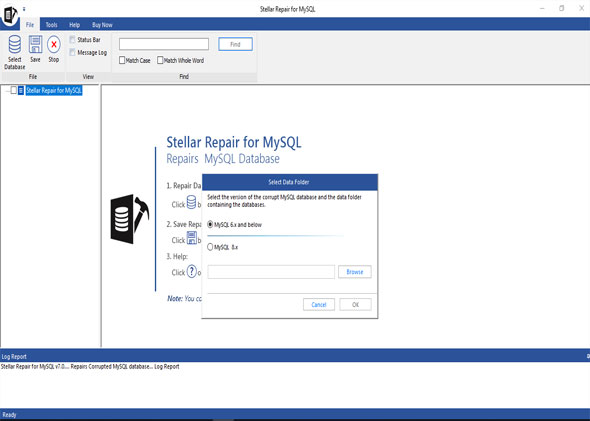 Step 2: Click on 'Select' button & then Select 'Repair corrupt database(s) stored at default location of MySQL' option to select your database from default location & then Click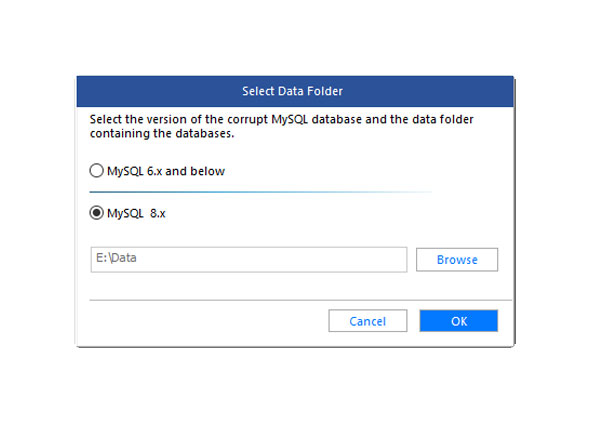 Step 3: After completing scanning process, the left pane shows the preview of database and its components in a tree like structure.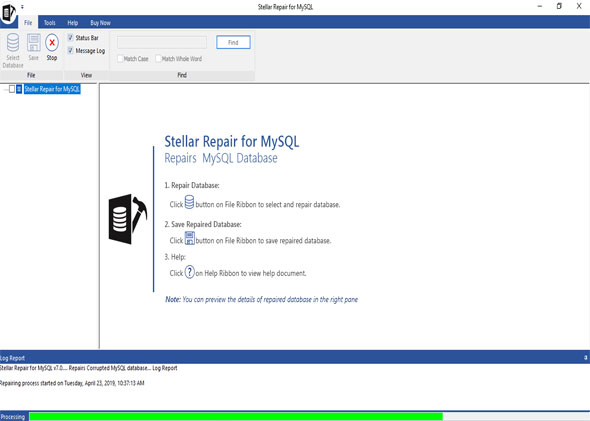 Step 4: After previewing your database, click 'Repair' button in File menu on the main user interface to start repair process. Stellar Repair Phoenix Database Repair for MySQL dialog box appears. Click Yes.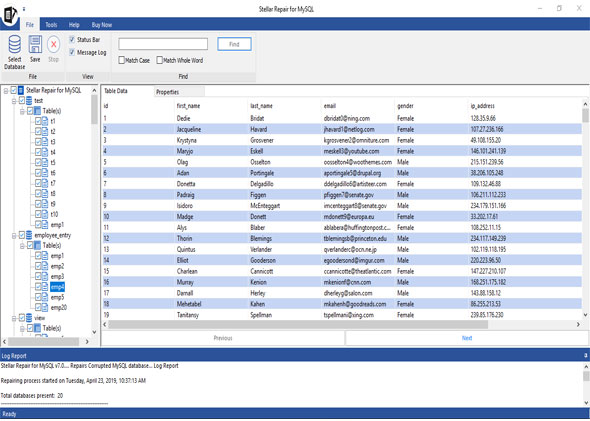 Step 5: After successful completion of the process, the 'repair process finished successfully' message box is displayed. Click 'OK' to close this message box.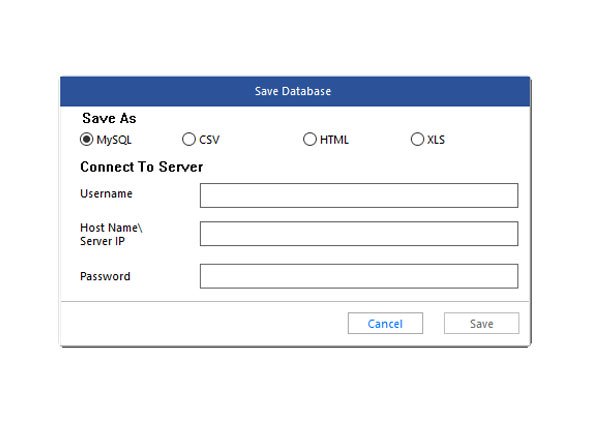 Step 6: If you want to select your database manually then Select 'Manual selection of database(s) to repair' option & then Click Browse. Browse for Folder dialog box opens. Select the folder that contains database(s). Click OK. Other steps will be same as automatic selection.