Stellar Phoenix Office Password Recovery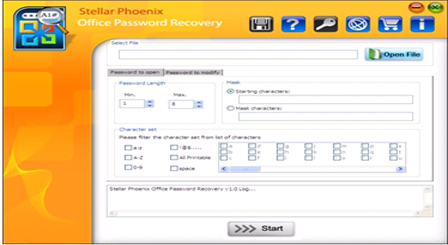 Step 1:- Here is the main interface of Stellar Phoenix Office Password Recovery software.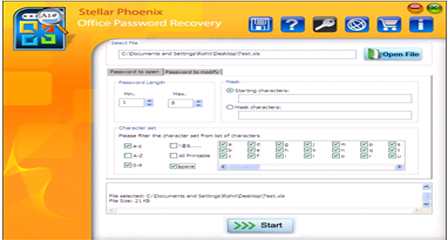 Step 2:- Select MS Word/MS Excel/MS PowerPoint file whose password is to be recovered by clicking 'Open File' button. Here you get the options - 'Password to Open' and 'Password to Modify'. You can set various criteria, such as 'Password Length', 'Mask' characters, and filter characters. After all the relevant choices are made, click 'Start'.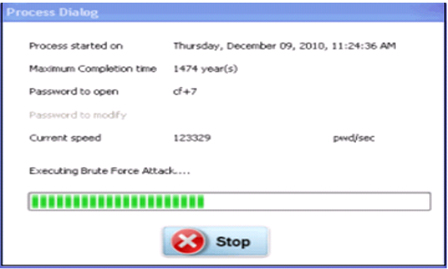 Step 3:- Process dialog box showing information, such as 'Process start time, 'Maximum Completion time, and 'Current speed' of the recovery process, etc is displayed.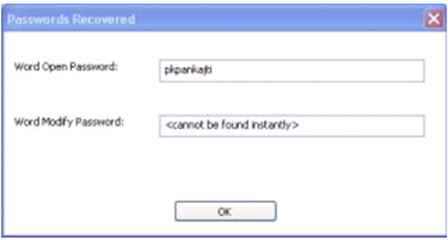 Step 4:- Recovered password is displayed after the process is complete in the 'Passwords Recovered' dialog box.