Stellar Phoenix oracle recovery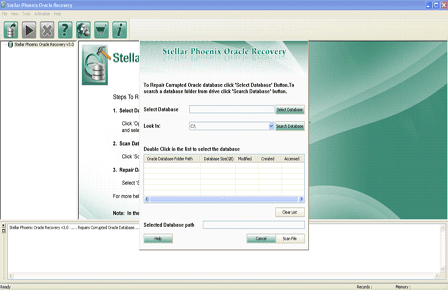 Step 1:- Initial screen of Stellar Phoenix Oracle Recovery with a pop-up window showing options to Select or Search corrupt Oracle databases in your computer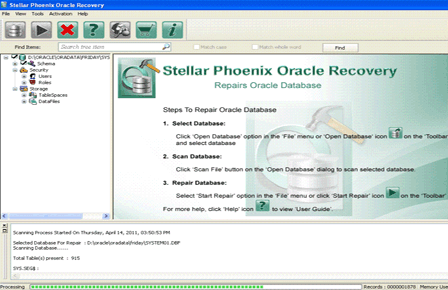 Step 2:- After selection of the Oracle database, click 'Scan File' to initiate the scan process. The recoverable database objects get listed in the left-hand side pane.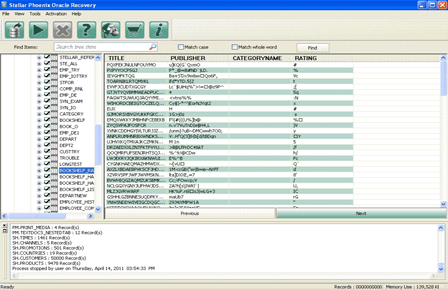 Step 3:- Click an object to see its preview.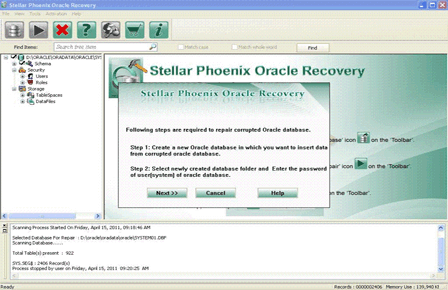 step 4:- Click 'Start Repair' in the icon bar to initiate the repair process. A pop-up window is displayed showing the steps needed to be performed further. Click next and Continue.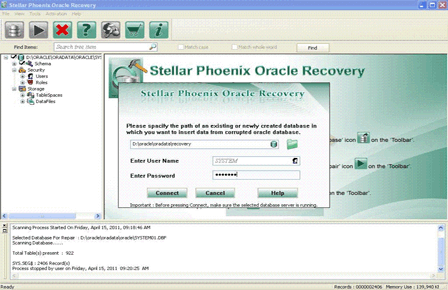 Step 5:- Give the user name, password, and path of the blank database where you want to save the repaired database objects.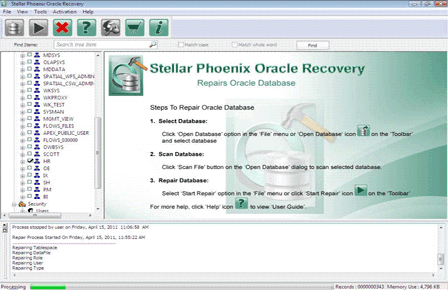 Step 6:-1.Repairing and restoring various database objects after establishing a connection with the blank Oracle database