The home screen of the software provides two options to initiate the OST to PST conversion process. Click 'Browse' if you know the file location, or click 'Find' if you're not sure where your OST file is located.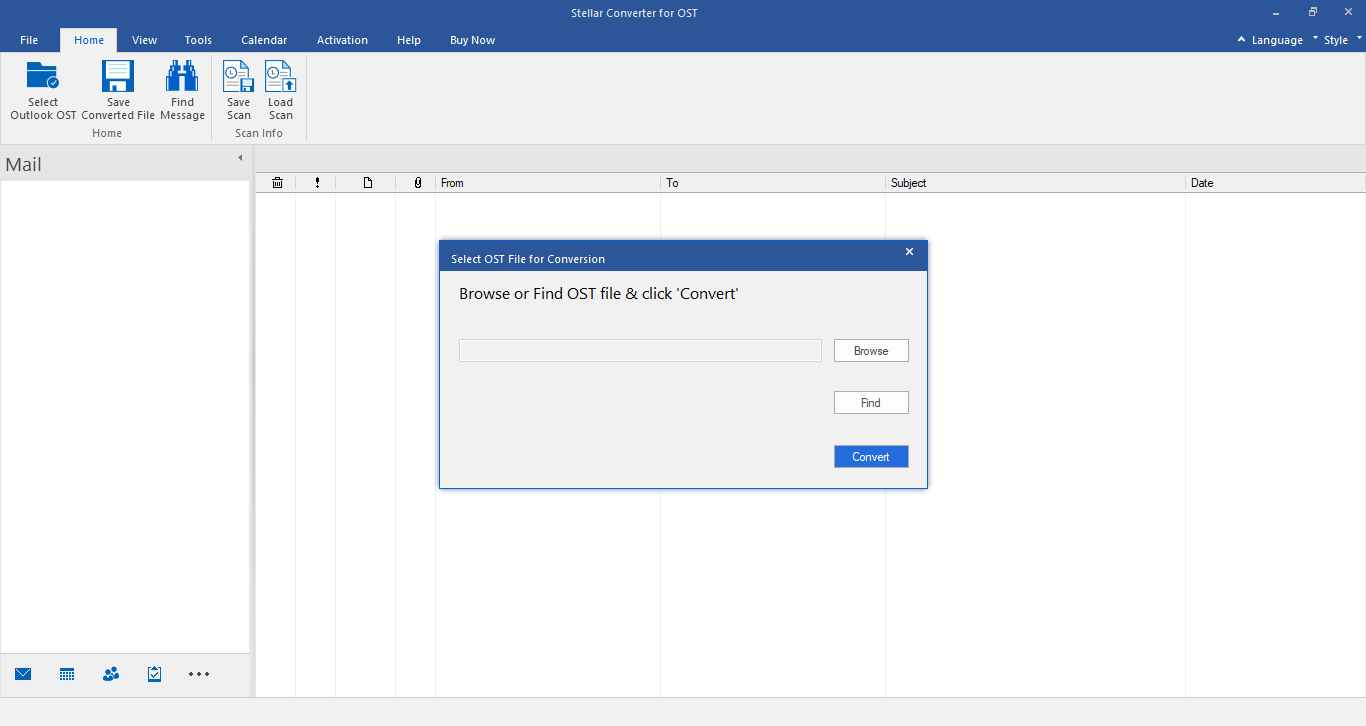 Once you've selected the OST file for conversion, click 'Convert' to initiate the process.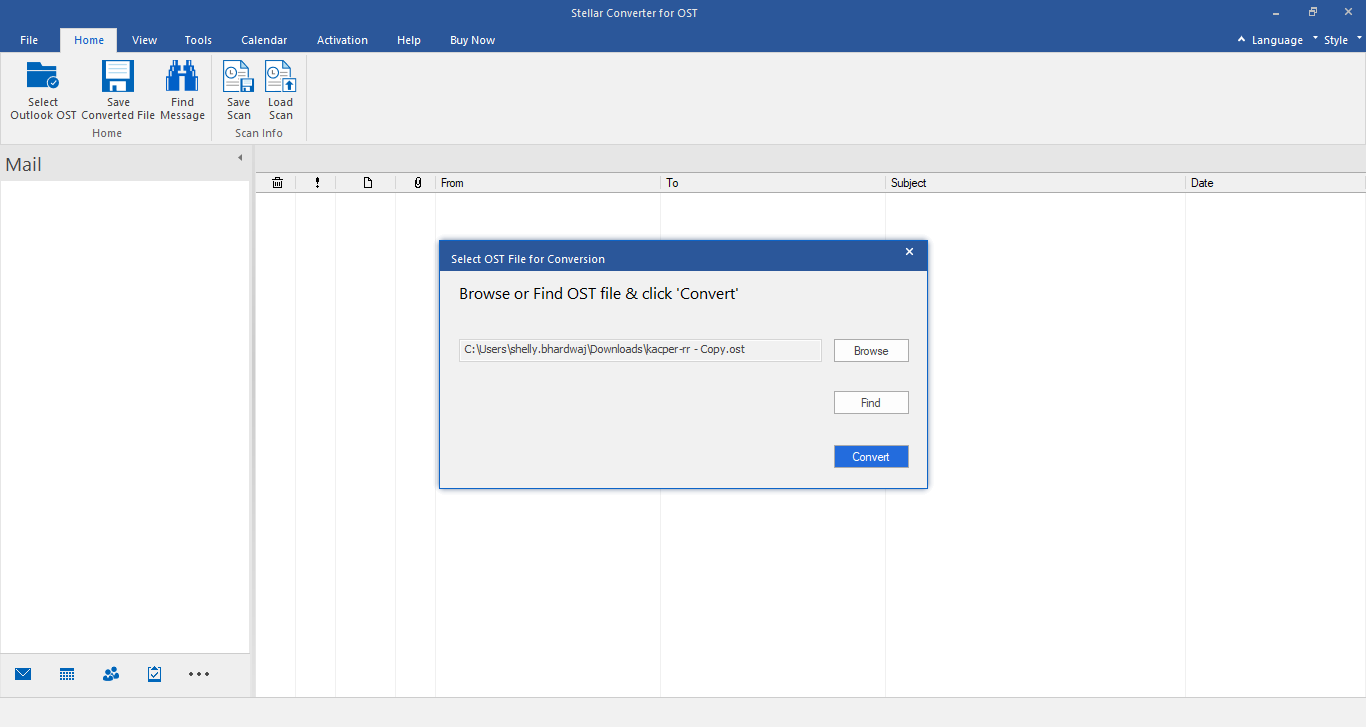 The Progress bar shows the current status of file scanning process. The estimated time to scan the OST file depends on the size of the file.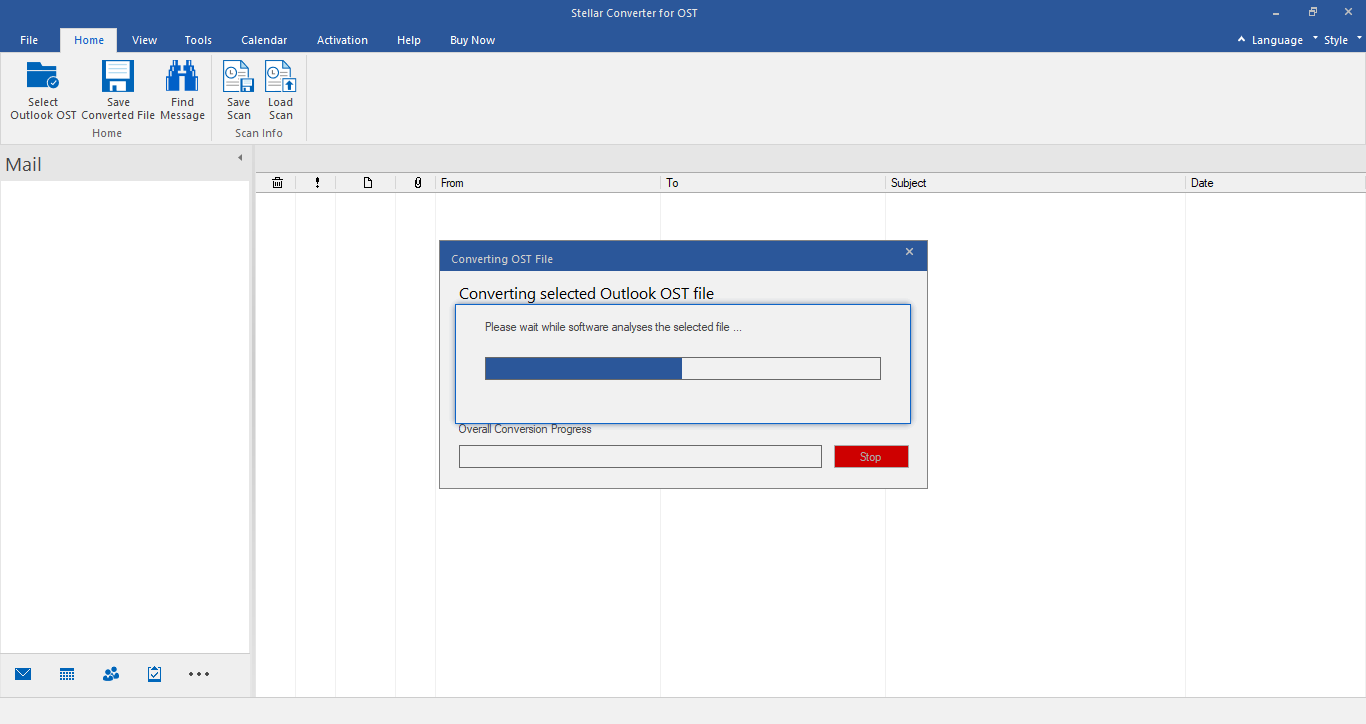 In the Outlook mailbox preview window, all the existing Outlook mailbox folders (items) and deleted items (red color) will be displayed in the left side folder hierarchy. You can browse and check every folder and the contained items by selecting a particular folder.
Select the folder(s) that you need to convert, and click the 'Save Converted File' button from the 'File' menu. Select the 'PST' from multiple saving options and choose 'Do not recover Deleted Items' option if you don't want to save deleted items. Select the desired location where you want to save the converted file. Click 'OK' to convert.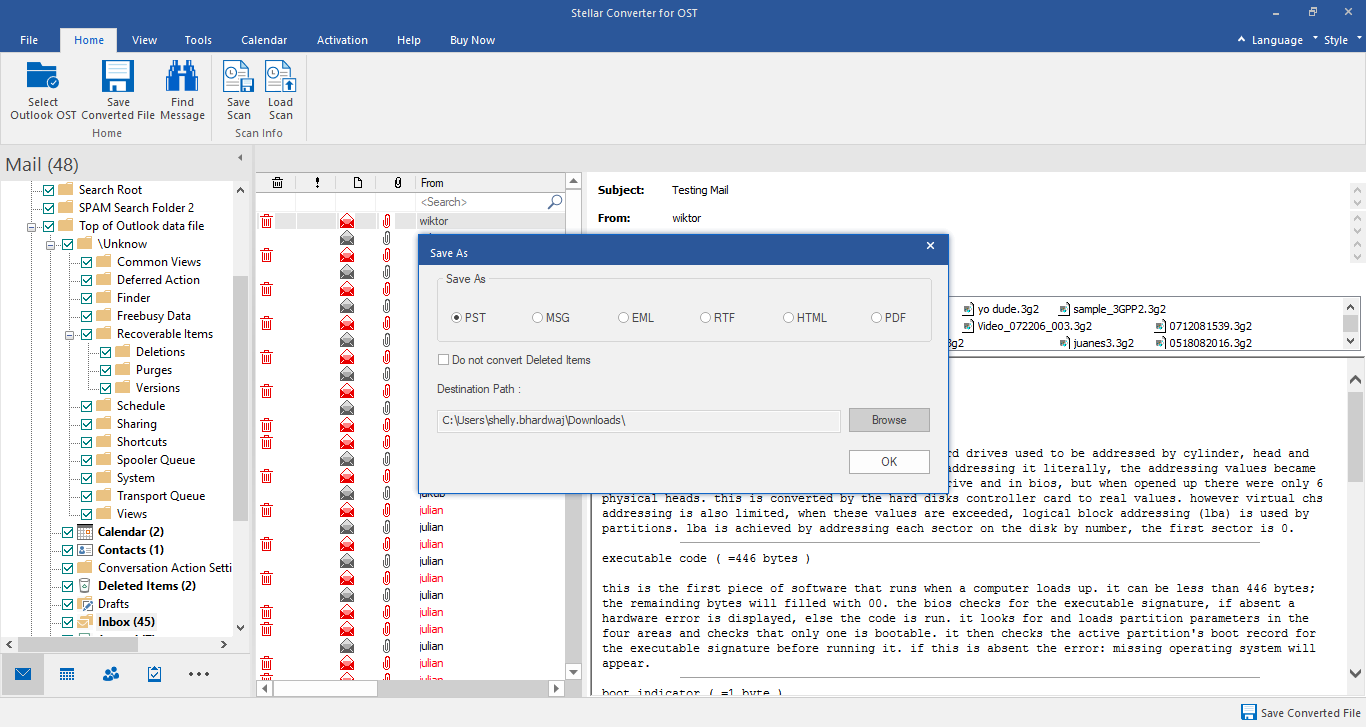 The progress bar displays the status of the saving PST file.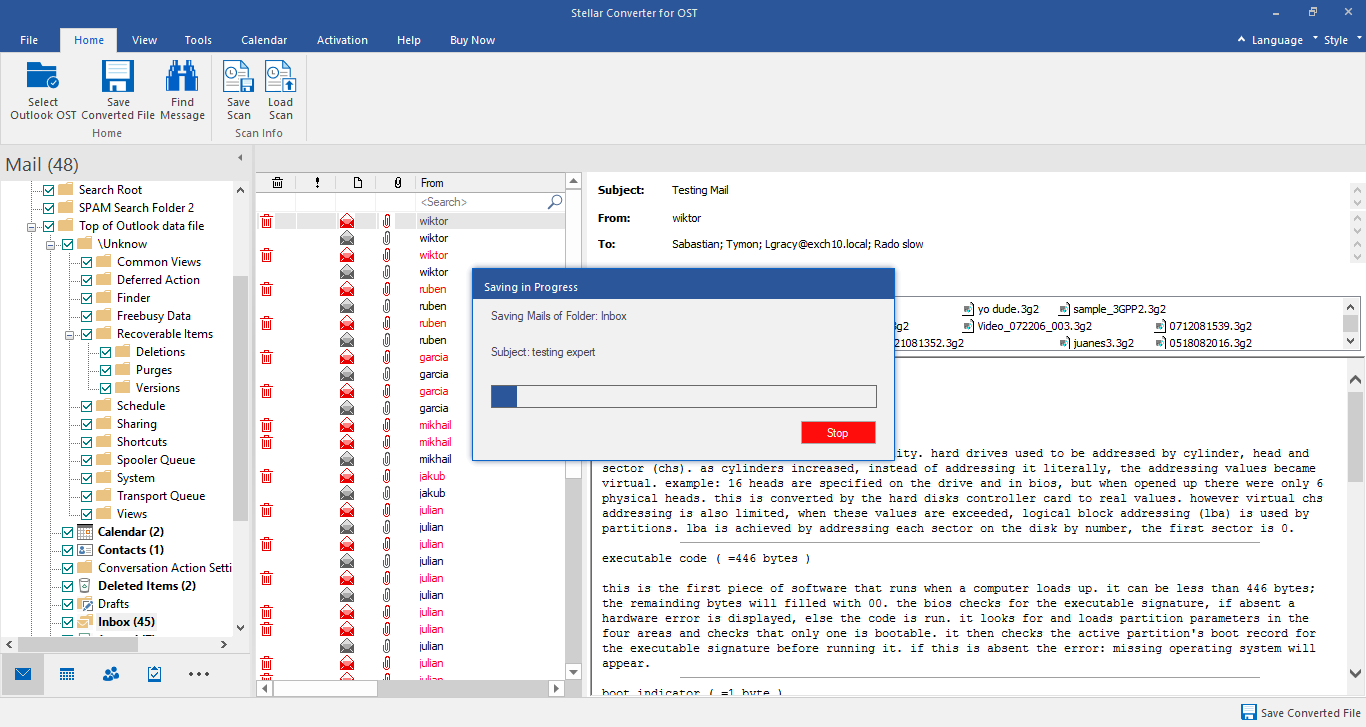 The PST file is saved at your desired location.