Step:1 This is the main user interface of the software. The 'Select PST File for Repair' dialog box provides 'Browse' and 'Find' options to select and locate the PST file respectively.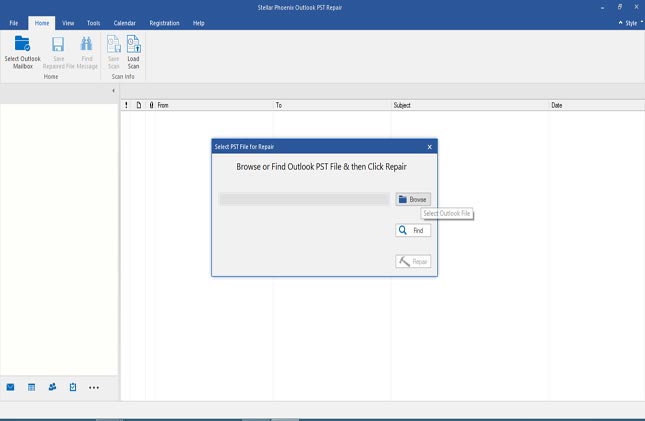 Step:2 If the location of PST file is known, click 'Browse' button. Once the PST file has been selected, click 'Repair' button to initiate the repair process.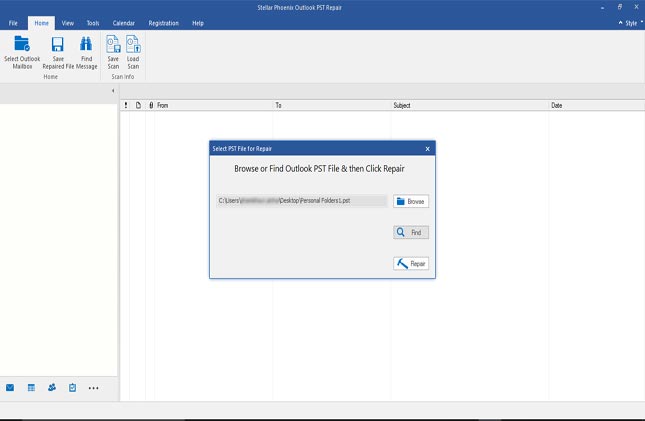 Step:3 If the location of PST file is unknown, then click on 'Find' button. Choose the drive in which you wish to search for PST files and click on 'Find' button to start searching of PST files. You can use 'Look in' to select folder from the drive.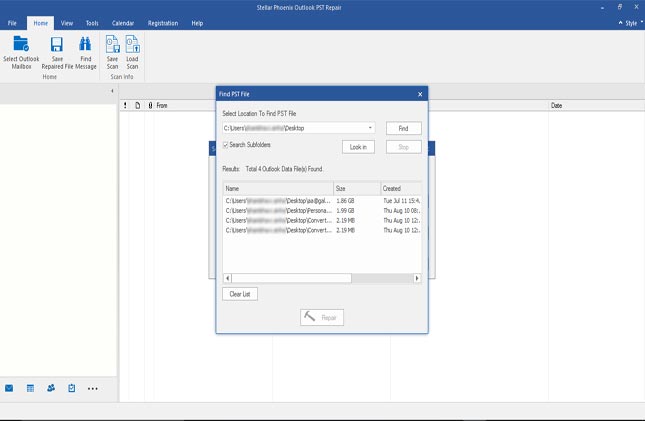 Step:4 Now, the software is scanning corrupt/damaged PST file. The estimated time to complete the job depends on the size of PST or the level of corruption in PST file.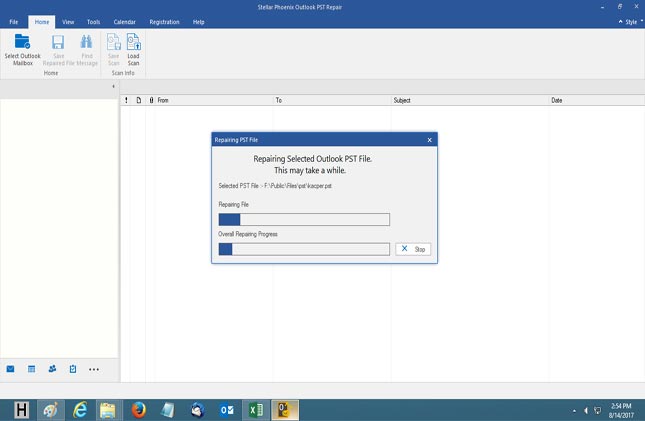 Step:5 In the Outlook mail preview window, all the repaired PST file items (folders) will be shown in left side tree. You can browse and check every item of the mailbox by selecting the folder.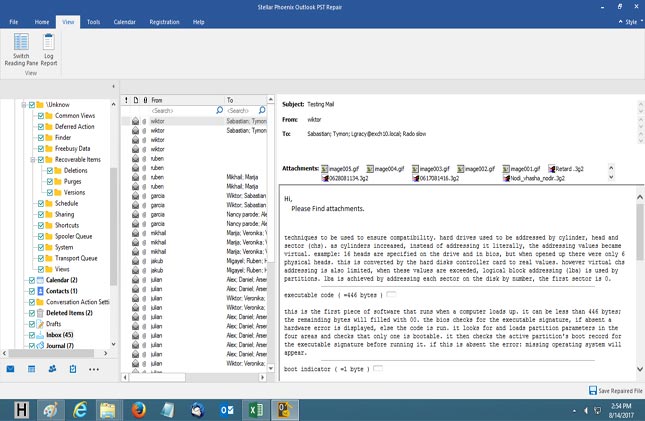 Step:6 If you want to save the scanned information about corrupt PST file, then Click on 'Save Scan' button. Now, you can save this file (DAT) at specified location. This feature helps you to skip the scan process for damaged PST file again.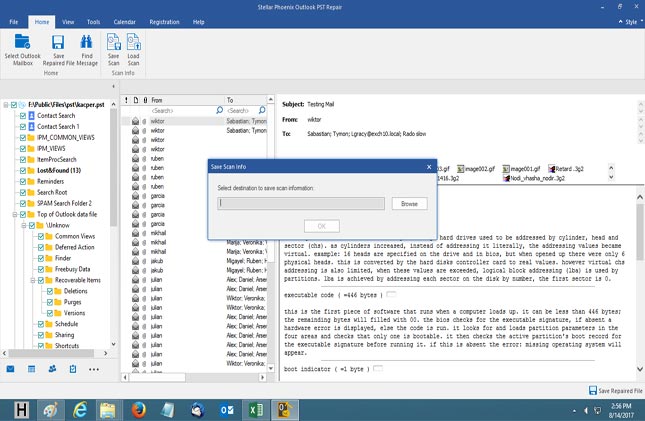 Step:7 You can load the saved scan information about file through 'Load Scan' option in the software.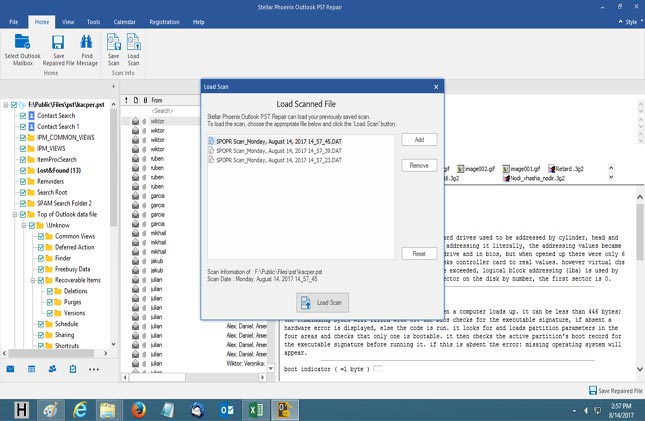 Step:8 Select any folder which you want to recover and click 'Saved Repaired File' button from the File menu. Select saving format as PST from the multiple saving options and browse the location where you want to save the recovered PST file. Click 'OK' to initiate the process.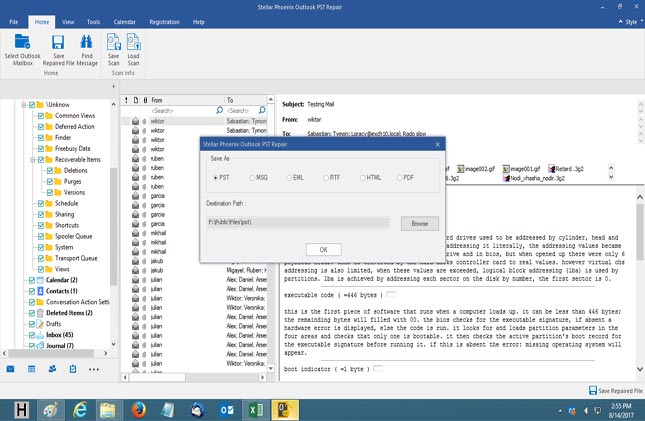 Step:9 The process bar display the current status of saving file.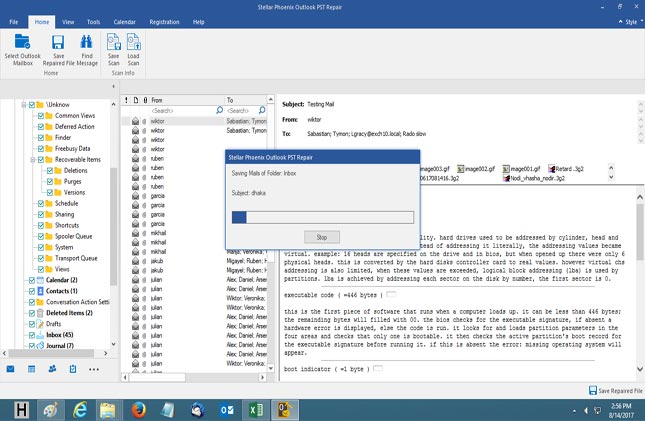 Step:10 File has been saved at the desired location.