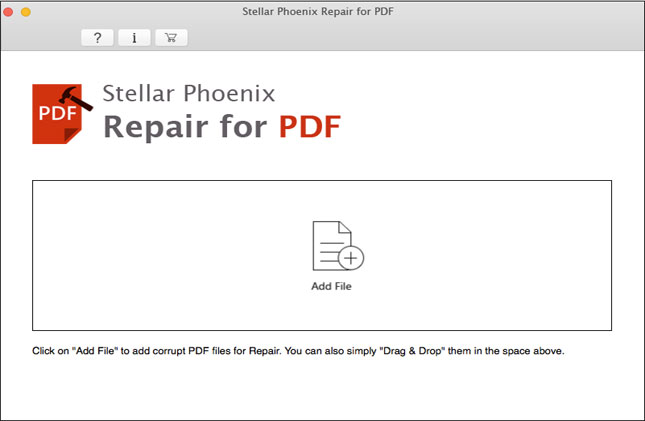 Step 1:- Main interface of Stellar Phoenix Repair for PDF (mac). Click on Add File button to select corrupt PDF filefor repairing.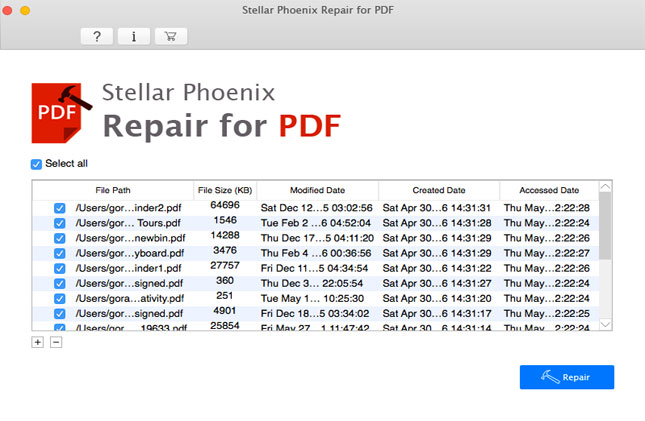 Step 2:- Use (+) or (-)for adding or removing select files. Click 'Repair' to initiate repairing process.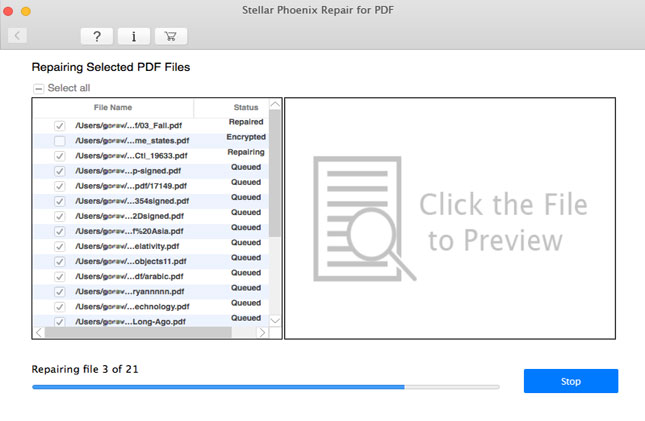 Step 3:- Software is repairing selected PDF files.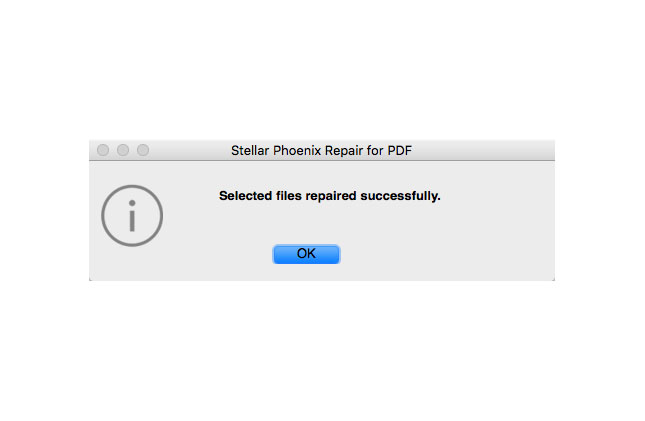 Step 4:- Repairing process completion message. Click on OK button.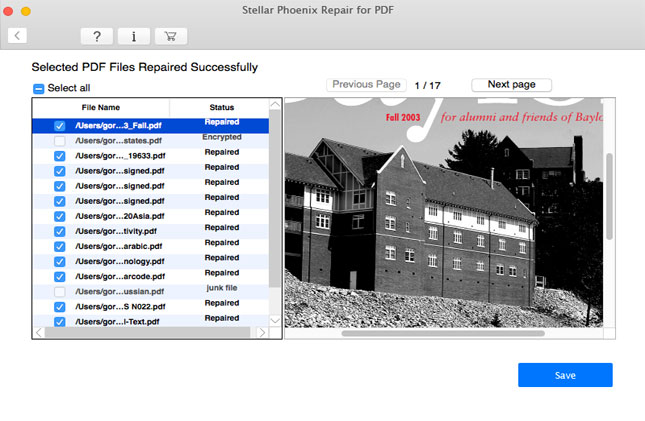 Step 5:- Select the file to see the preview. Click on the Save button to save the repaired file.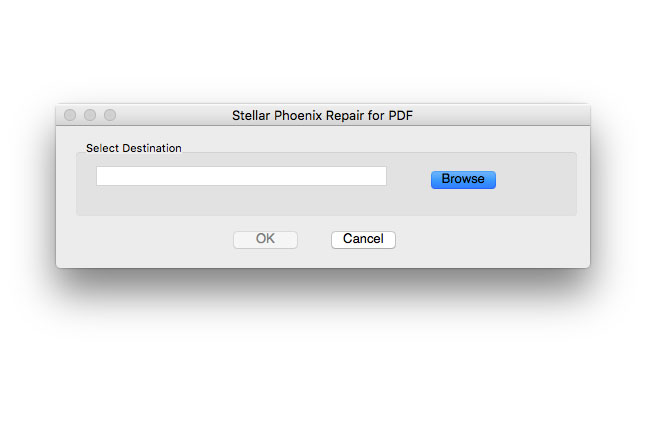 Step 6:- Select the destination to save files and click on OK button.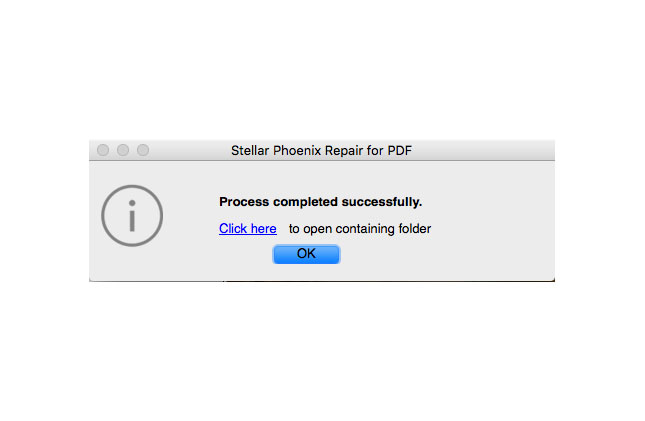 Step 6:- A process completion message will appear on the screen after successful repairing.