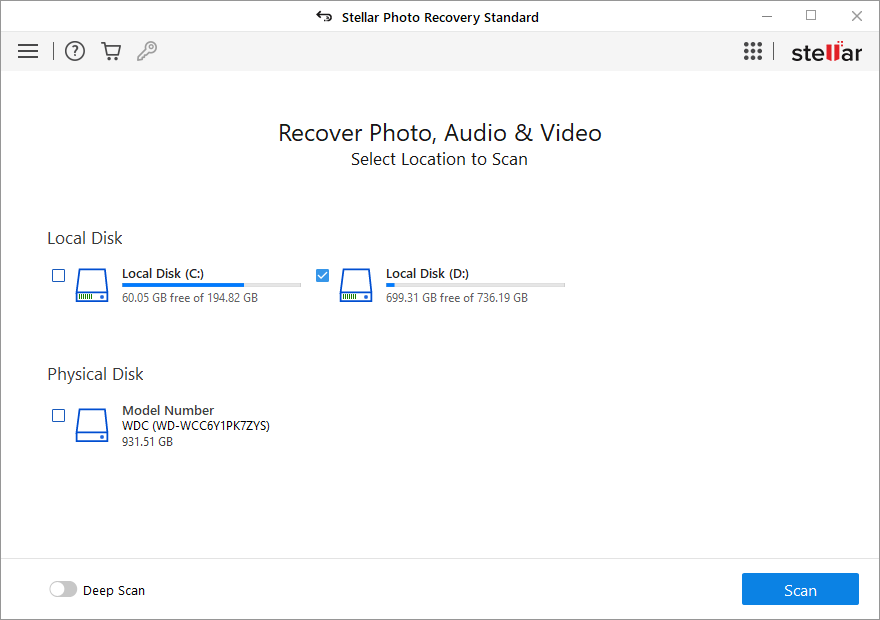 This is the first screen of Stellar Phoenix Photo Recovery software after successful installation of the software. Click on 'Recover Photo, Audio & Video' to recover lost or deleted multimedia files.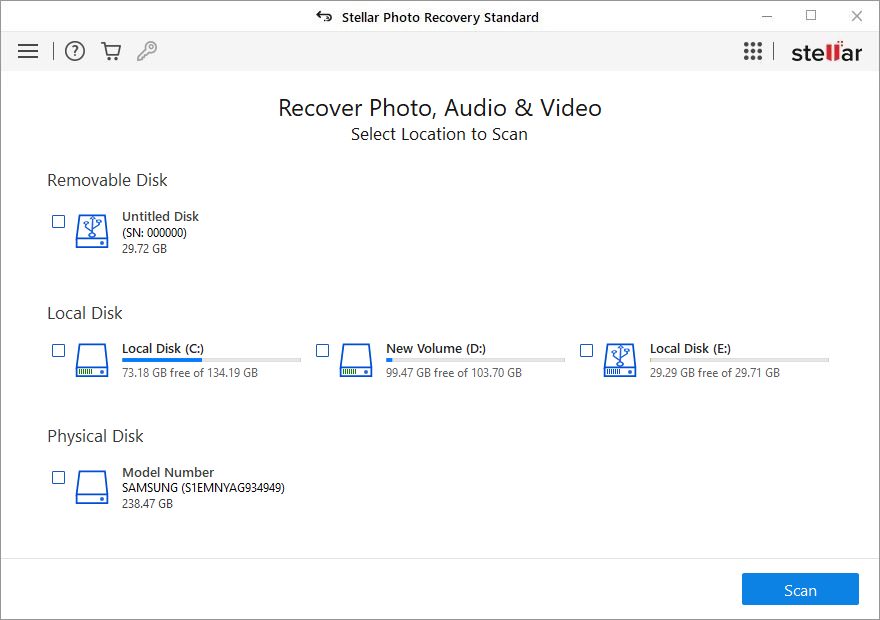 All the hard drives and media attached to computer are listedand you can select the desired drive or external media to recover photos, audios or videos.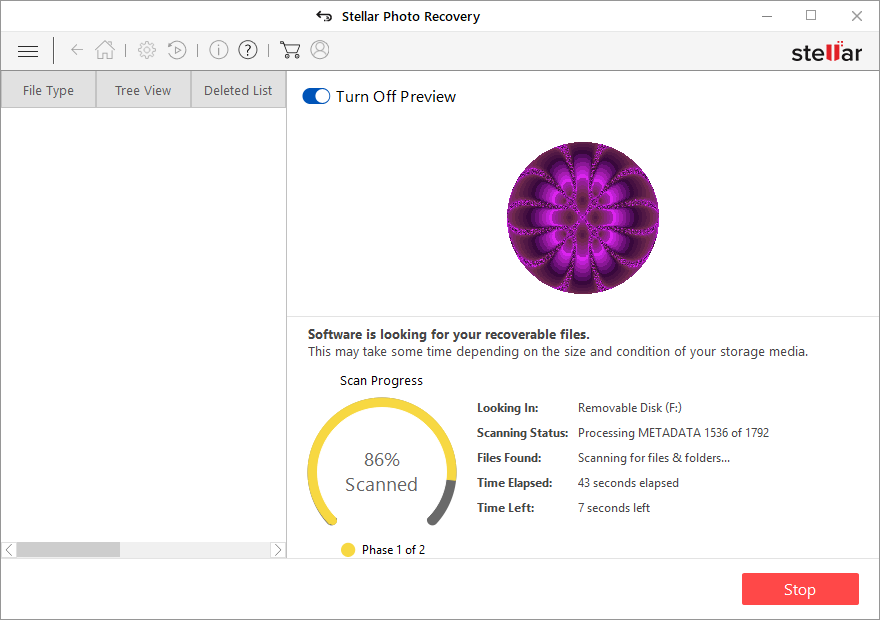 The software searches for all the multimedia files from your selected media or drive while scanning is in progress.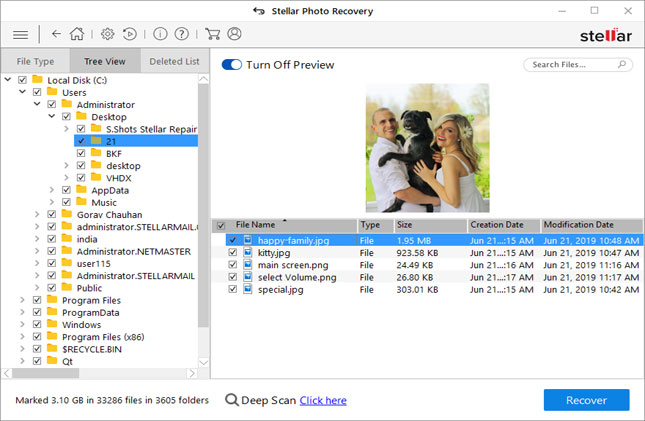 After scanning all the files that are found in the selected volume, hard disk or other attached storage media are listed.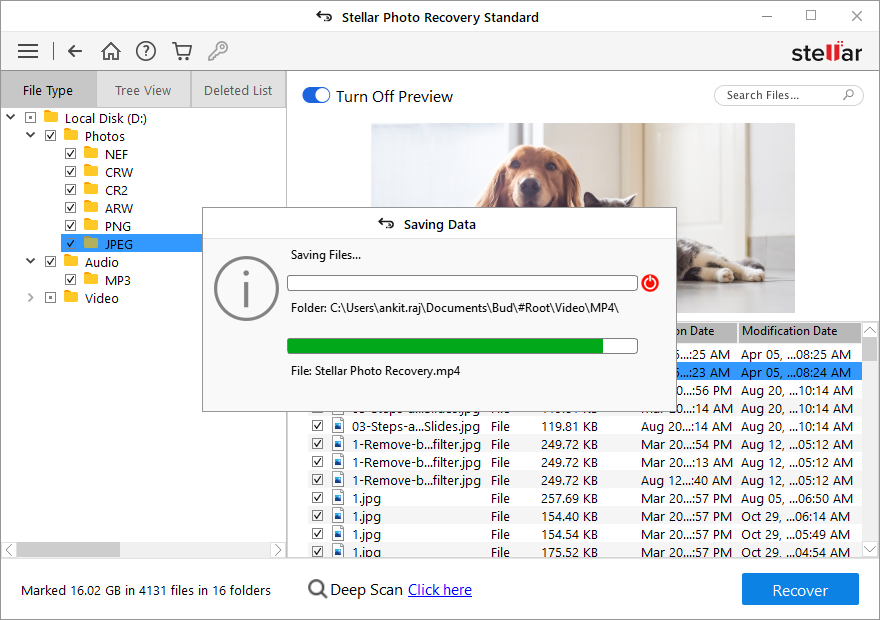 The main user interface also contains "Create Image" option. This option is used to create an image of preferred storage device for recovery at later stage.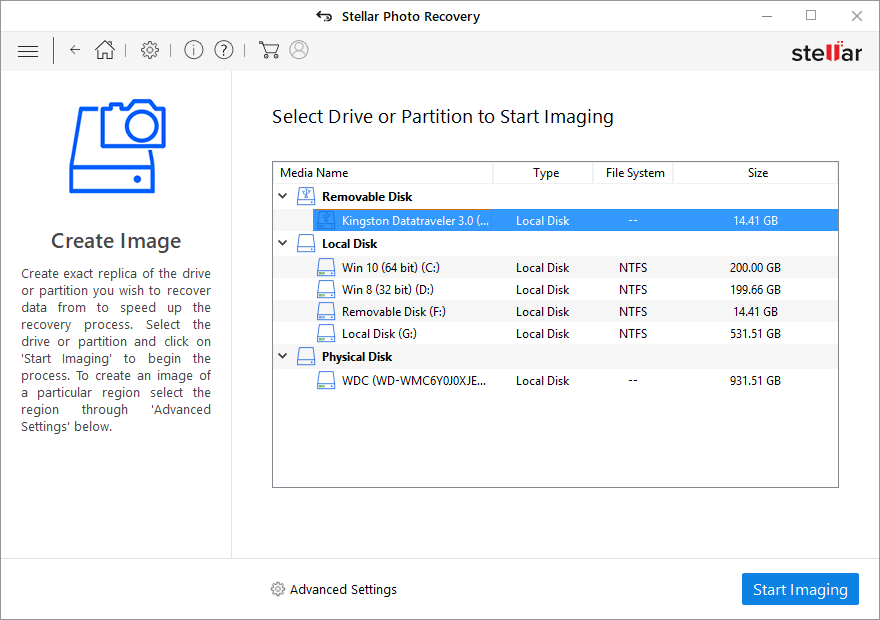 You can select the drive / volume, whose image is to be created.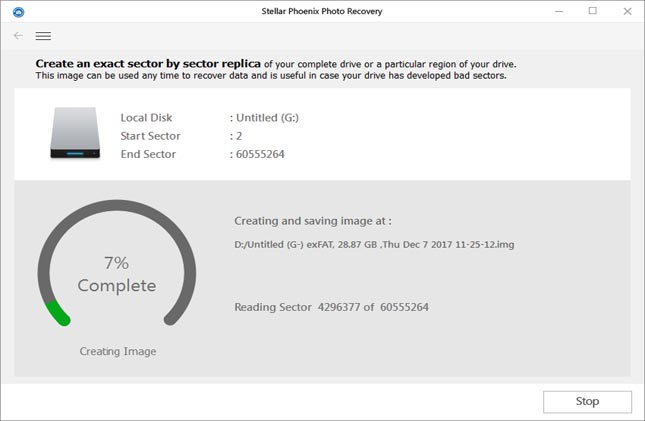 Go to Advanced Settings option to select range of media to create image for a specified region and click continue.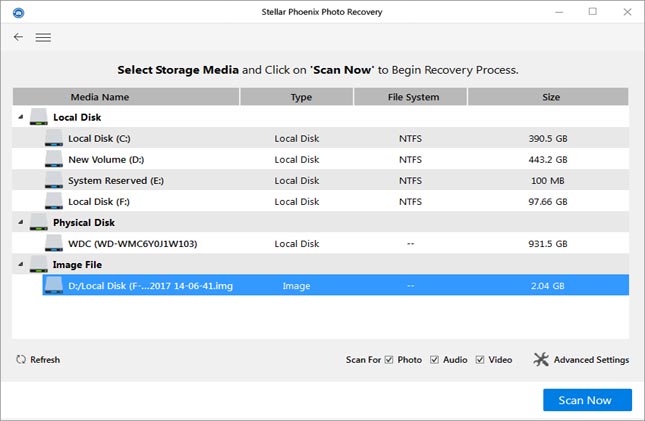 Image of the selected drive / volume is in process. You can save it at desired location.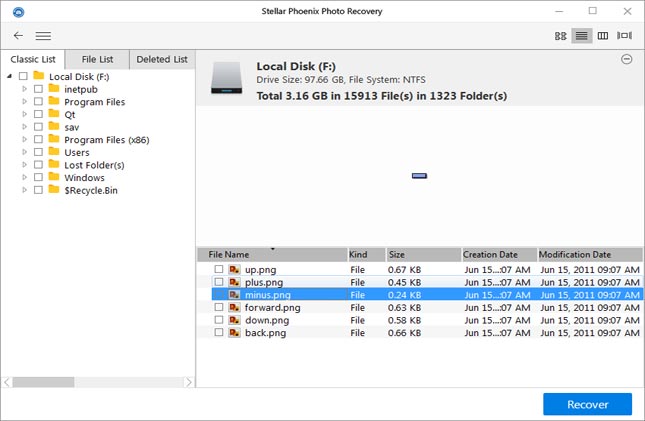 Click on the recover option to recover files from the saved image to the desired location.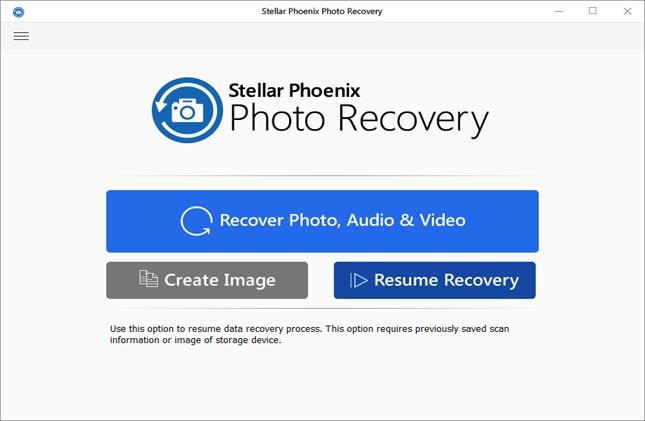 Resume recovery option is present in the main user Interface ofStellar Phoenix Photo Recovery window.
Files are listed in "Image(s) tab" and Saved Scan Information tab. You can click on desired file from the list and click Scan button.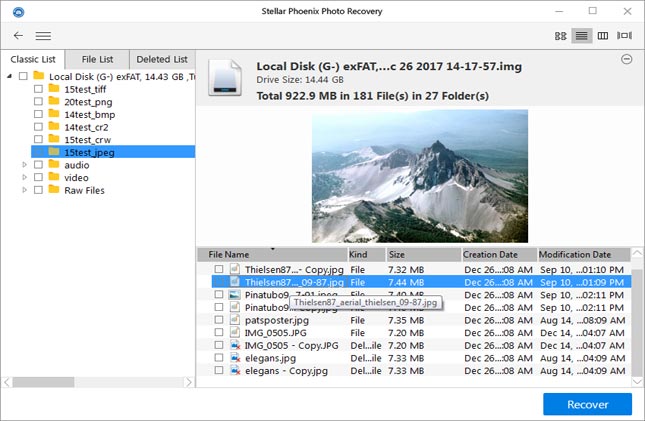 Click Recover button and specify the location where recovered files / folders are to be saved. All the selected files/folders are recovered at the desired location.