1. This is the main interface of Stellar Phoenix SharePoint Server Recovery. Choose 'Complete Repair' or 'Document Repair' option to repair corrupt SharePoint database or recover documents from database.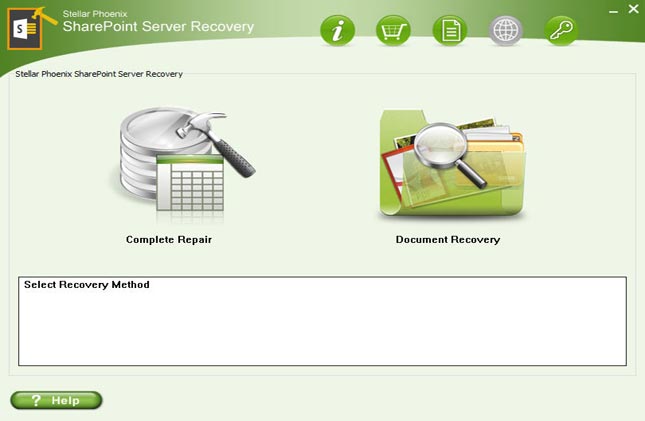 2. Complete Repair helps you to repair your corrupt or damaged SharePoint database and saves all recovered data as a new mdf file.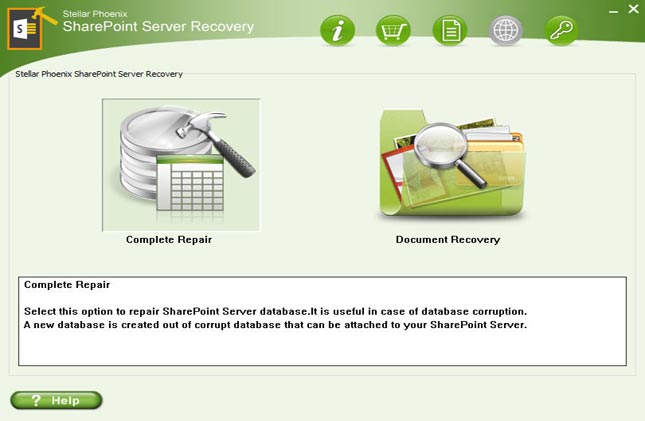 3. You can select the required mdf file, click Select Files and navigate to the mdf file. To search for mdf files, click Search File. All the mdf files in the specified drive will list out. Select the desired file from the list. Finally click on the 'Scan' button to start the scanning process.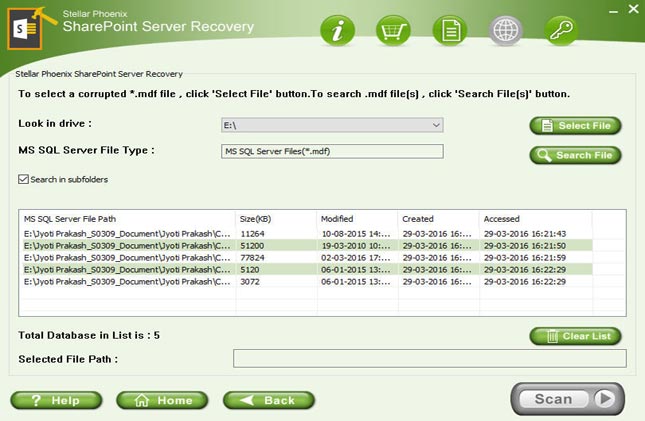 4. All the SharePoint Server tables will appear in the tree view. You can click on any table to see it's preview. Click on the 'Repair' button to initiate the repairing process.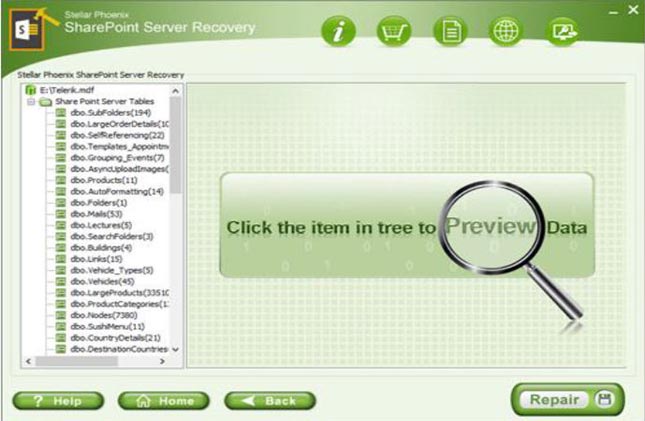 5. Provide the location to save the repaired database and click on the 'Save' button to save the repaired file.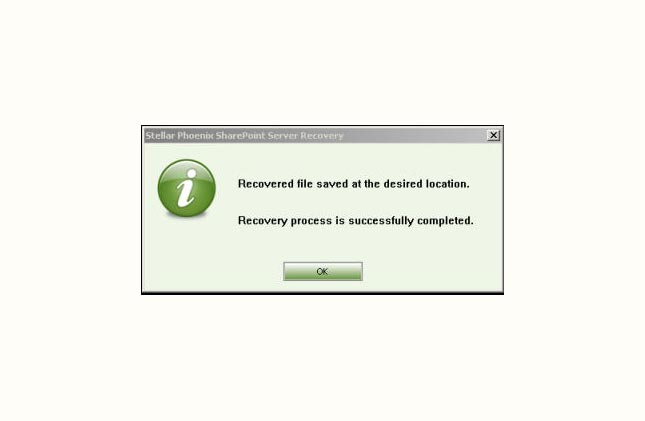 6. Document Recovery helps you to recover entire SharePoint website document like wiki, blogs etc. from the corrupt SharePoint server.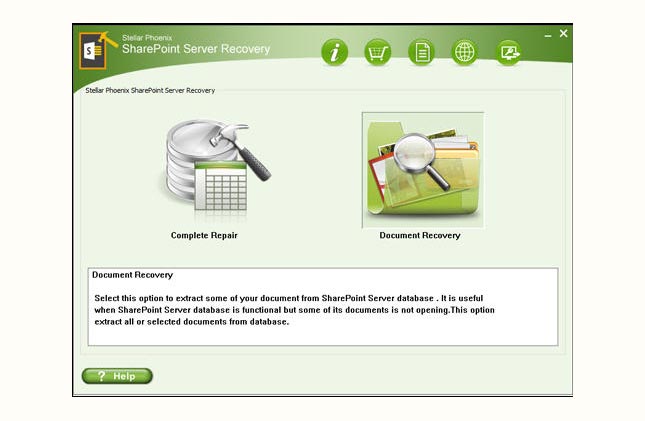 7. Repeat as of done in 'Step 3'.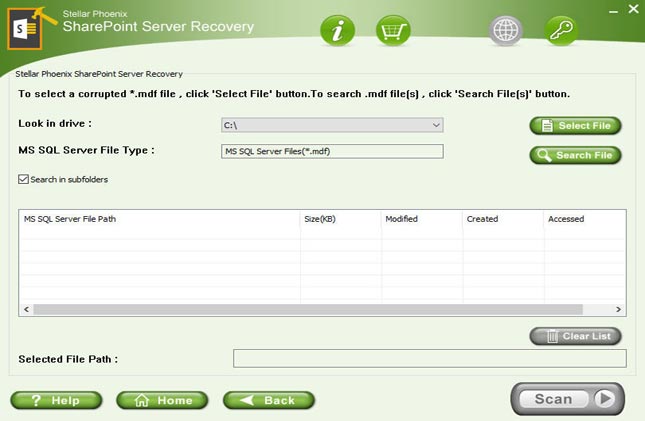 8. Click table listed in the tree view to preview the contents.