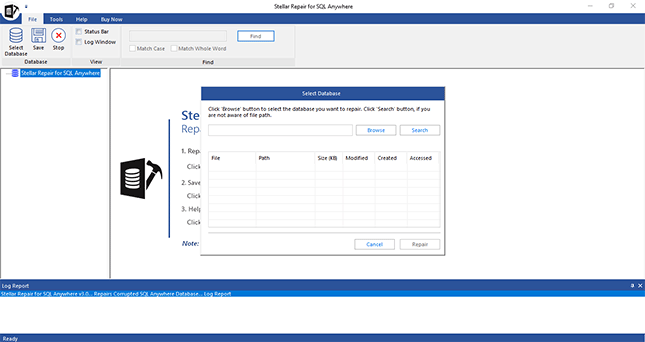 Once you start Stellar Phoenix Repair for SQL Anywhere, the main interface of the software appears as shown above. Click 'Select File' button to manually select the database you need to repair. In case you forget the location of the database to be repaired, you can locate the file using 'Search Files'.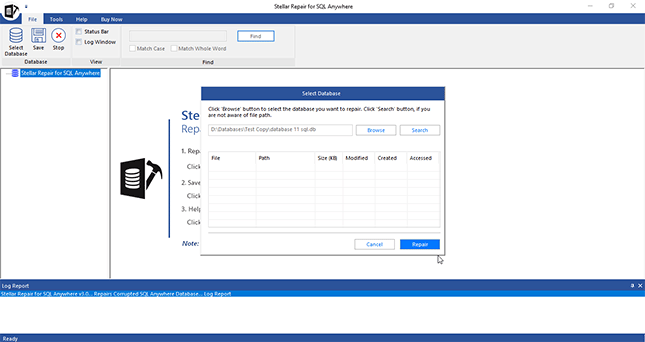 Specify the drive to be searched for '.db' files in the 'Look In' dropdown. You can mark the 'Search Subfolders' check box for searching in subfolders. Click 'Search Files' to begin the search process. After completion of the process, all the files found by the software are listed in the bottom grid. When you select the desired file, its path appears in the 'Selected File Path' text box. Click on 'Scan File' button to start scanning the selected file.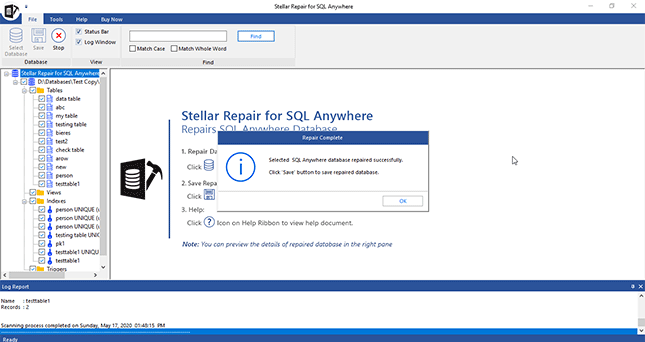 Once the scan is completed, all recoverable objects in your database are displayed in the left pane forming a tree structure. You can select any object to see its preview in the right pane. If you select a table, the preview displays table data, columns, constraints, and referencing constraints.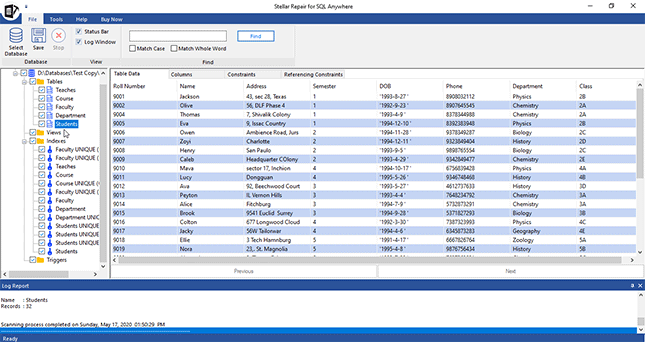 You can save the repaired database as SQL Anywhere database or different file formats: CSV, Excel and HTML. Choose the required format and click on 'Browse' button to save the file in the specific location.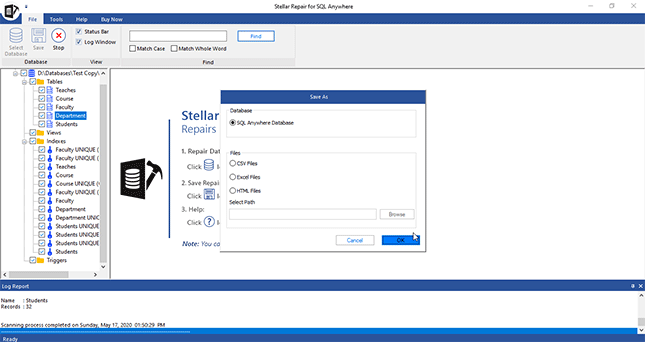 After completion of repairing process, you will get 'repairing process completed' message on the screen.