Step 1:- The main software interface showing the three major Virtual machine image file types. You also have the options to browse through the system to select or find the image file.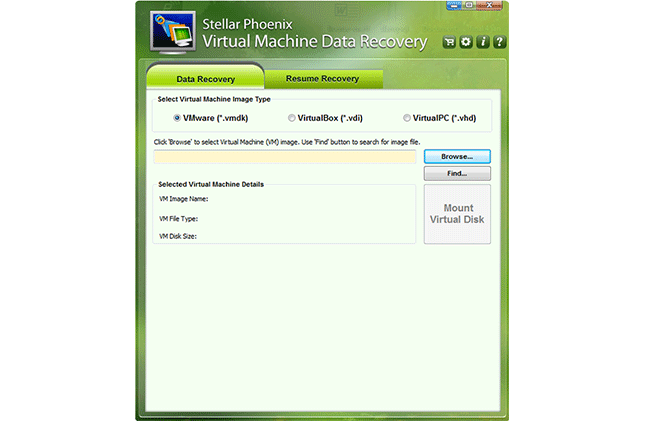 Step 2:- As the virtual image file is listed, the path gets displays in the bar. In addition, the 'Mount Virtual Disk' button also gets highlighted.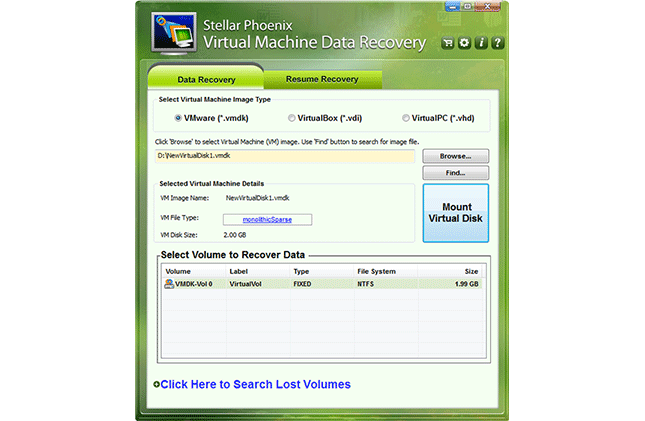 Step 3:- The software then lists the individual Virtual disk volumes and gives four recovery options – 'Quick Recovery', 'Deleted Recovery', 'Advanced Recovery', and 'Raw Recovery'. Chose the one appropriate for your need.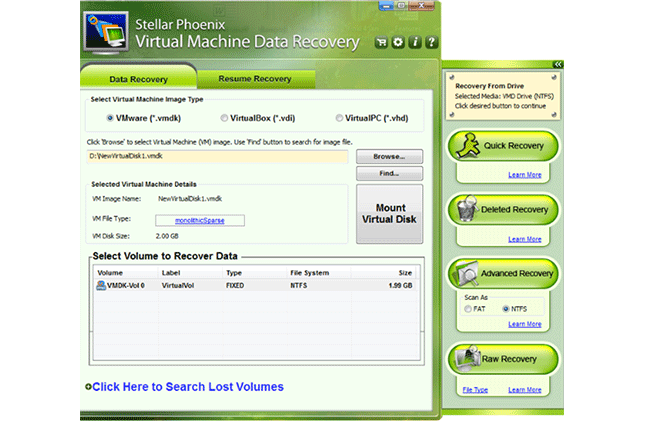 Step 4:- As the scanning of the virtual volume proceeds, all the data found are listed in tree structure in the left-hand side pane.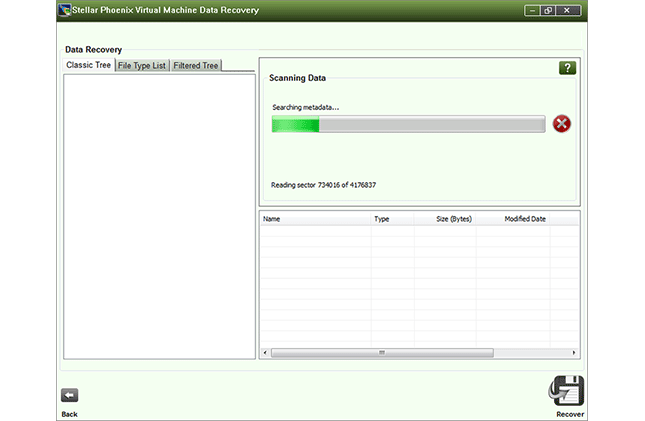 Step 5:- To see the preview of any file, check-mark the corresponding box. The 'Recover' button also gets highlighted.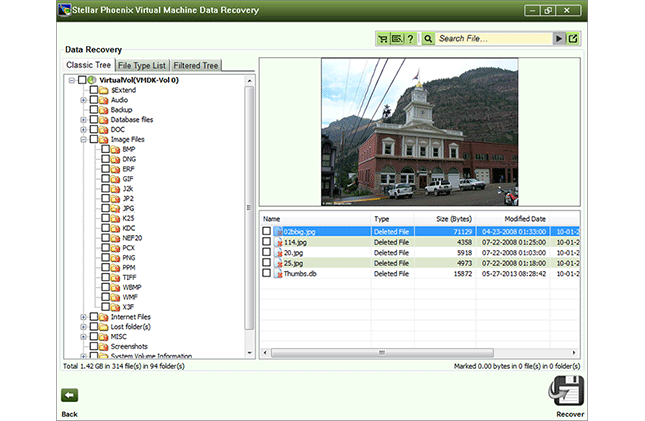 Step 6:- Select the files and folders and click the 'Recover' button to save the recovered data. You can save the data to any location on to the drive or on the FTP server.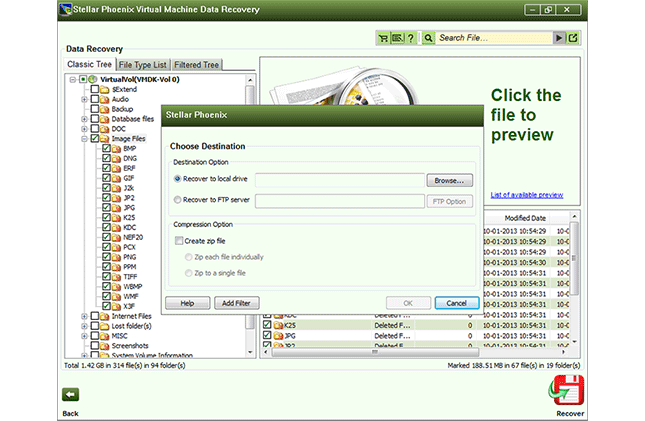 Step 7:- The screenshots shows the data saving process.