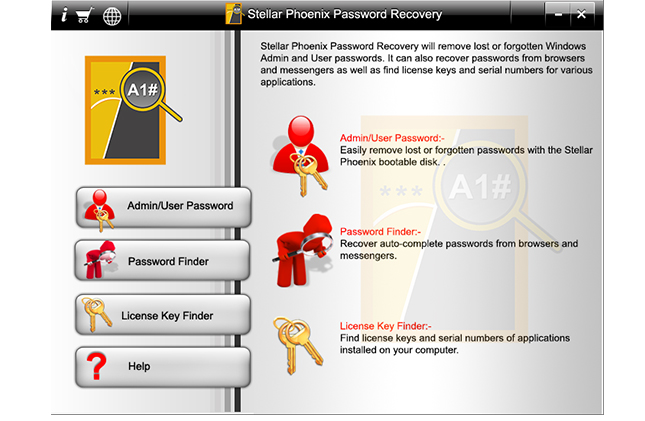 It is the main user interface of Stellar Phoenix Password Recovery Software. Click on the 'Admin/User Password' tab to reset password of all accounts the exist in your system.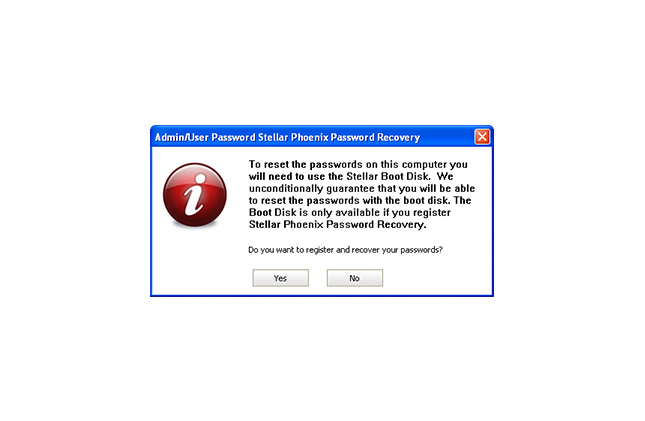 After clicking 'Admin / User Password' tab, you will see the message as shown below in image.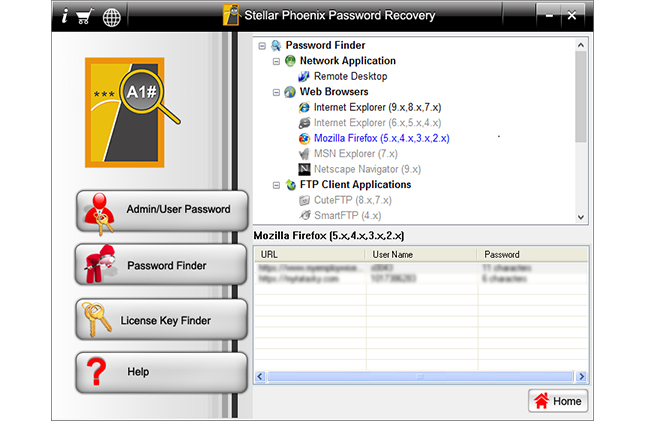 Click on 'Password Finder' tab to find the saved 'user name' & 'login password'. Software will list all supported 'Web browsers', 'Network application' and 'FTP client applications' in the 'Password Finder' box. Now click on your desired applications or web browsers for which you want to find password.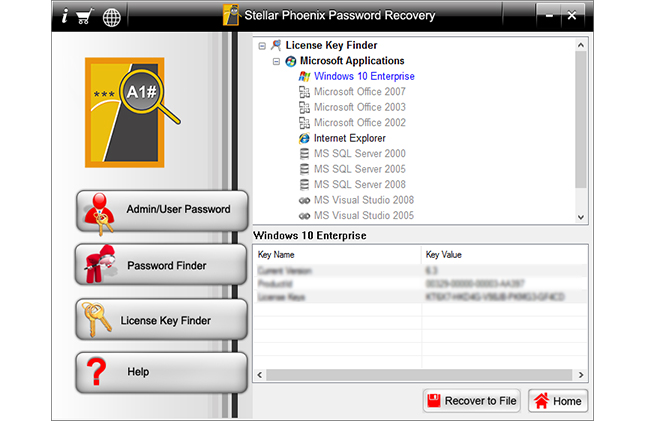 Click 'Keys Finder' button, the top-pane shows the list of 'Applications', keys of which can be found. Now click on an application name, the bottom-pane shows the key and information related to the selected application. Finally click 'Recover to File' button. A text file containing the key and related information will be generated.