Stellar Phoenix Word Password Recovery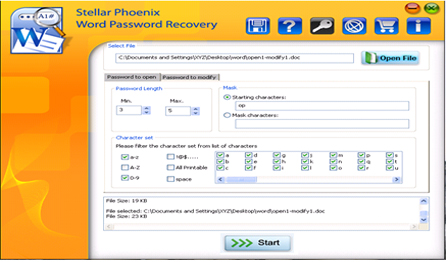 Step 1:- Start 'Stellar Phoenix Word Password Recovery'. Click 'Open File' to select the MS Word file whose password is to be recovered. Set 'Password Length', 'Mask Character', and 'Character Set' for password to Open and password to Modify. Click 'Start'.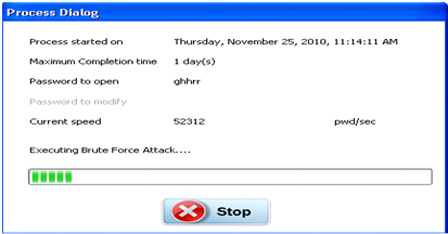 Step 2:- Upon clicking 'Start', the password recovery process gets started. Process dialog showing process start time, expected completion time, and speed of the process are displayed.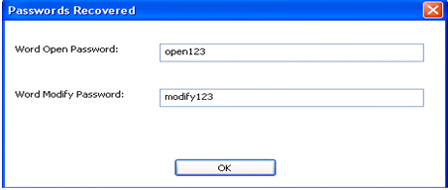 Step 3:- After completion of the process, both recovered passwords: Password to Open and Password to Modify are displayed in the dialog box.