Stellar Phoenix Zip Password Recovery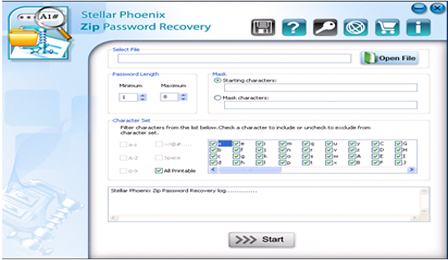 Step 1:- The main interface that you see upon launching Stellar Phoenix Zip Password Recovery software. To select a Zip file whose password is to be recovered, click 'Open File' button.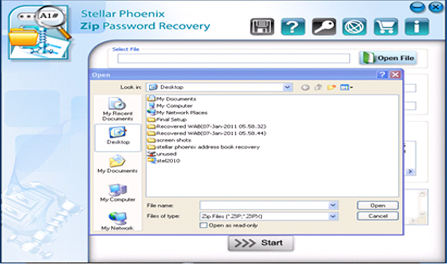 Step 2:- The 'Open File' dialog box is displayed. Navigate to the location where your Zip file is saved and press 'Open' button.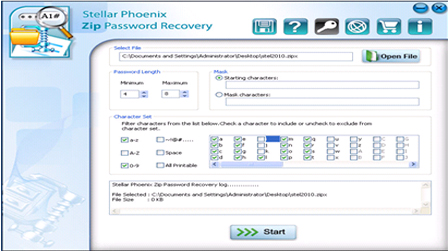 Step 3:- After selecting the zip file, apply filters on it. You can specify password length, masking characters, and character filter set. After selecting all the appropriate options, click 'Start'.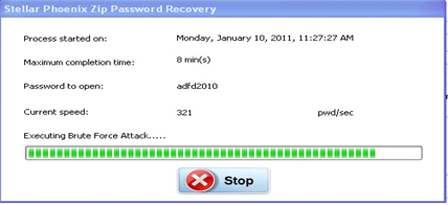 Step 4:- A process dialog box is displayed after clicking 'Start' button. This dialog box contains process start time, expected completion time, and speed of the password recovery process. Recovered password is shown at the end after completion of the process.