Stellar Repair for Exchange automatically maps the recovered mailboxes to the user mailboxes on the destination Exchange server. Additionally, the software also provides options to manually map the mailboxes or create a new mailbox in the Exchange server with a few clicks, if required. After creating new mailboxes on the destination live Exchange server, users can map the mailboxes and then export the recovered data.
Create Mailbox in Exchange Server
The steps to create a new mailbox in the Exchange server by using Stellar Repair for Exchange are as follows:
After scanning the EDB file, when you select mailboxes or mail items for saving and choose the 'Export to Live Exchange' option, a Map Mailboxes window with Create Mailbox option appears.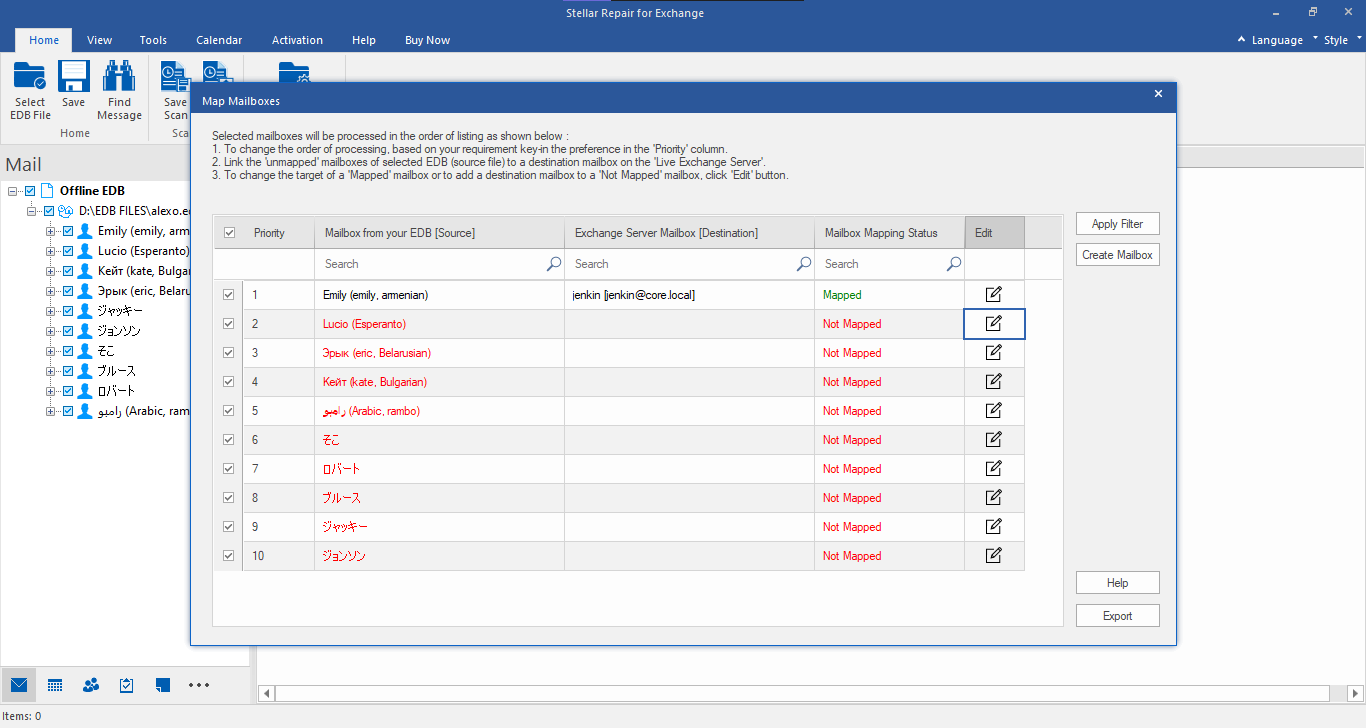 Click on Create Mailbox button to create a new mailbox for mapping.
Click Create New and then enter the User Name to be created in the User Details dialog box. Click OK.
Select the users you want to create and then click OK.
The user's mailbox will be created successfully. Click OK.
You can edit Full Name, Alias Name, Password, and Mailbox Database fields. You cannot edit Mailbox Domain.
For more help, refer to the Stellar Repair for Exchange user guide or reach us via the Self Help and Support page.