Stellar Photo Recovery 6 has incorporated an impressive feature 'Deleted List' to the existing list of file listing options. Earlier the software was showing two lists - 'Classic List' and 'File List'. However, there was a constant need felt to recover only the deleted files from all the files listed after scanning. The software now integrates this module along with these two regular features.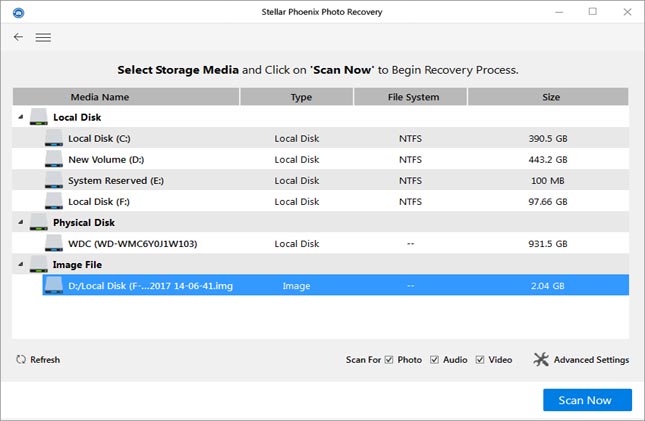 Now, you can select any drive in your computer for scanning and after the scanning, click the 'Deleted Files' list. All the Folders in that drive and only the deleted photo files inside the folder get listed. The software leaves deleted files of any other type present within the folder. The important aspect is that the software retains the ORIGINAL names of the files given during creation when it lists during recovery.
This feature is particularly important, when you have a number of multimedia files in the drive you are scanning for recovery and you need to recover only the deleted ones. Using the 'Deleted List', you make the recovery very targeted and specific, at the same time, saving enormous time and efforts for yourself.
Update: 'Deleted File List' feature is also available in Stellar Photo Recovery 7.0.