Stellar Repair for MS SQL software helps perform faster recovery of database using parallel processing technique. The SQL recovery tool can process and save up to 8 tables simultaneously. Essentially, parallel processing helps reduce the time to process, repair, and save multiple tables from a corrupt SQL database.
IMPORTANT! The software requires at least 16 GB RAM to process and save multiple tables at the same time.
The steps to process and save multiple tables using the software are as follows:
On the software home page screen, click Browse or Find to select the corrupt SQL database (.mdf) file. After selecting the file, click Repair.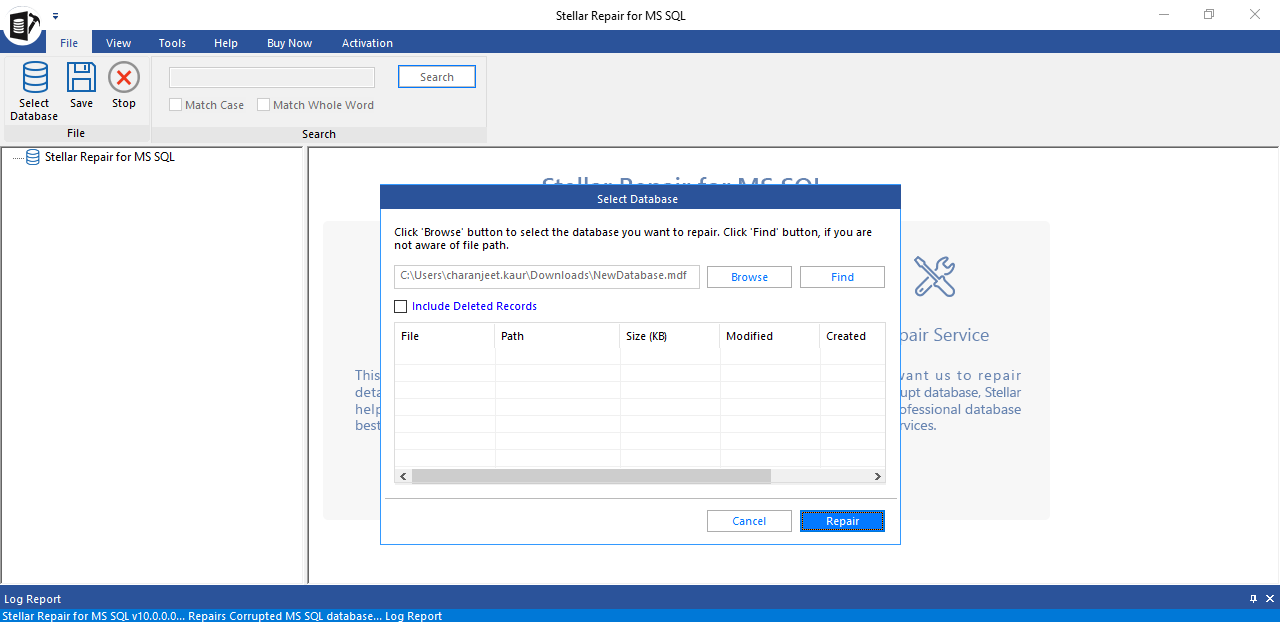 Select the recommended Standard Scan to scan the corrupt MDF file. If it fails to give desired results, rescan the database file using the Advanced Scan option. Click OK.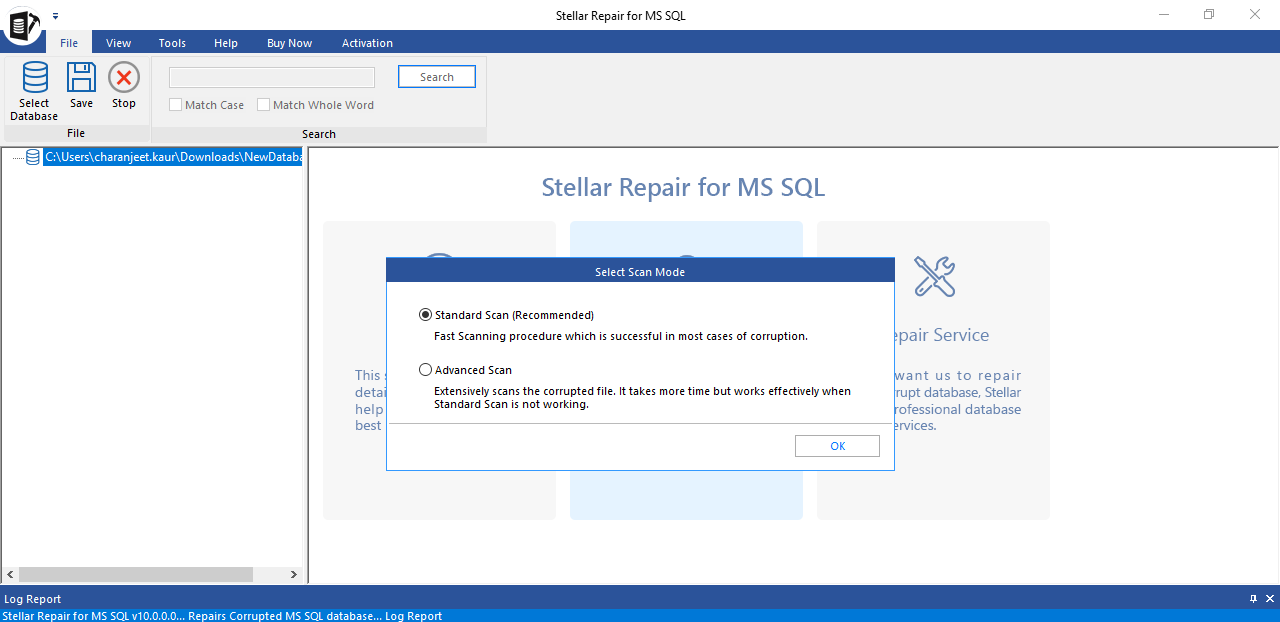 A "Selected MS SQL database repaired successfully" message box appears on completion of the repair process.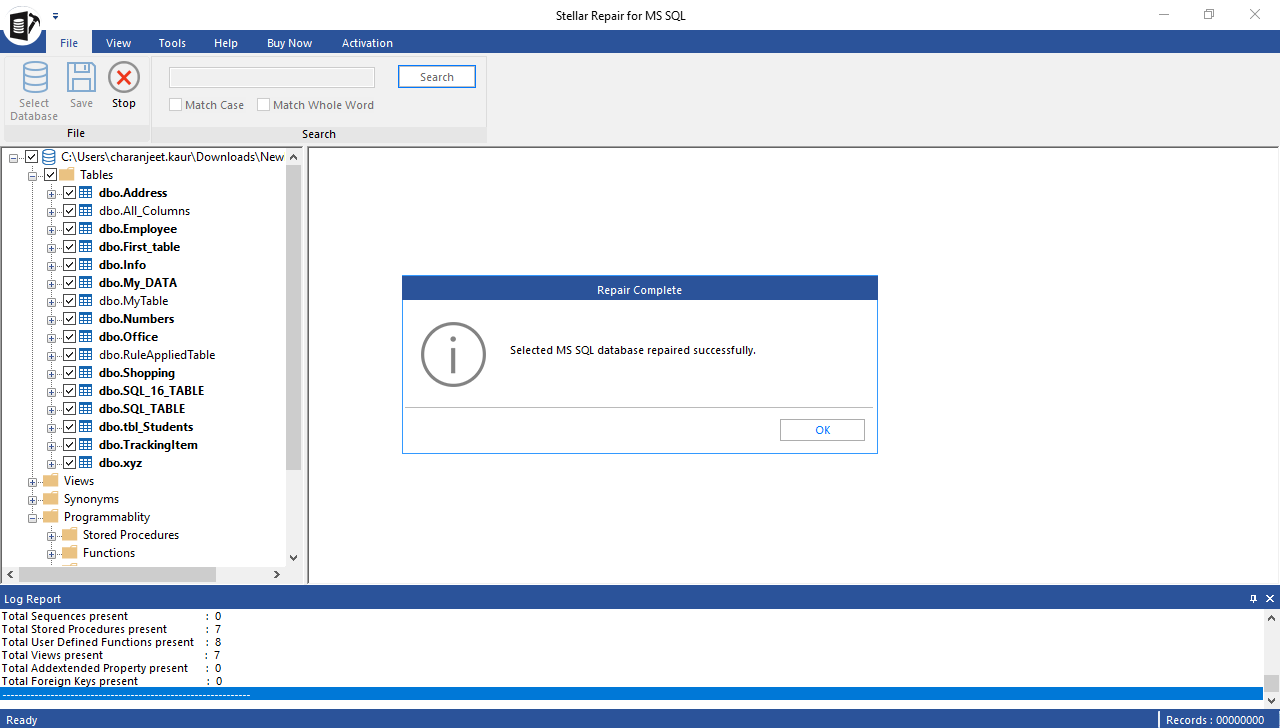 Preview the recoverable database objects, including tables, views, stored procedures, etc. Select all or specific tables you want to restore.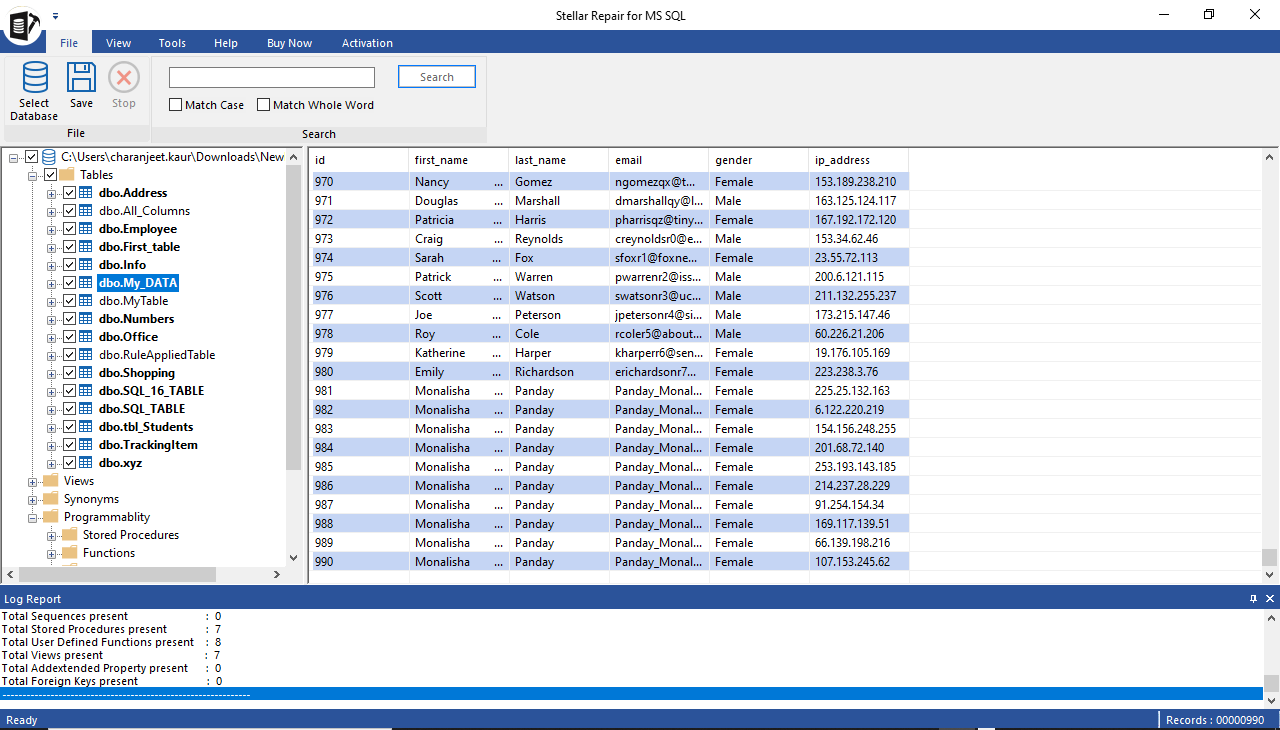 Use the Save option on the File menu for saving the repaired tables.
On the 'Save Database' dialog box, choose an appropriate saving option, then click Next.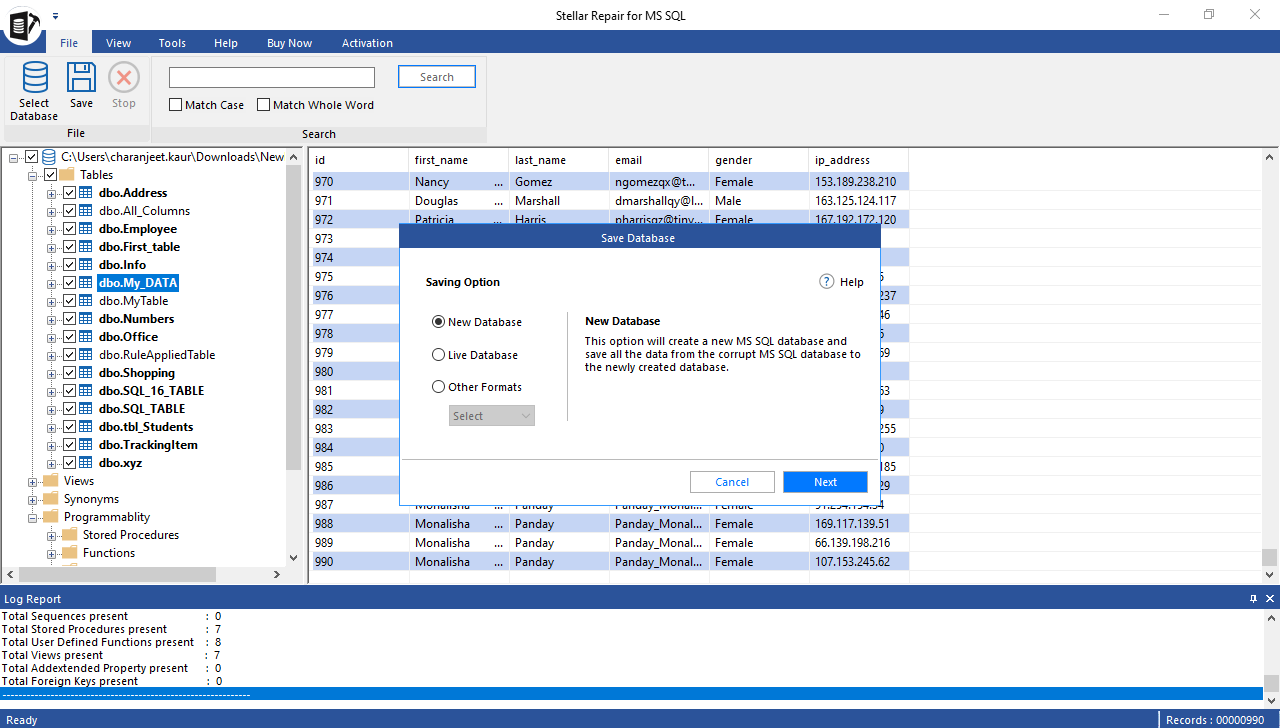 When prompted, enter server details and location to continue with the saving process. Click Next.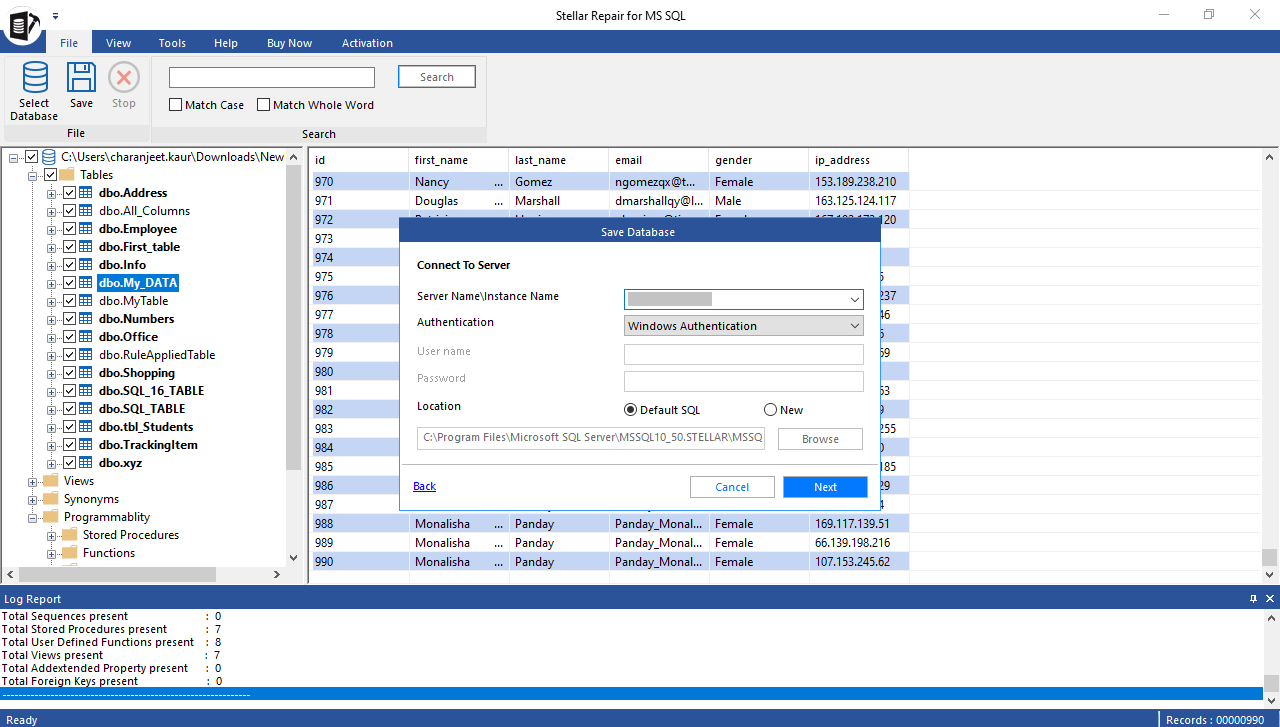 Select any of these save modes:

Fast Saving – Use this to save the recovered tables quickly. This option is recommended for large databases.
Standard Saving – This is the recommended option for saving the data and indexes together.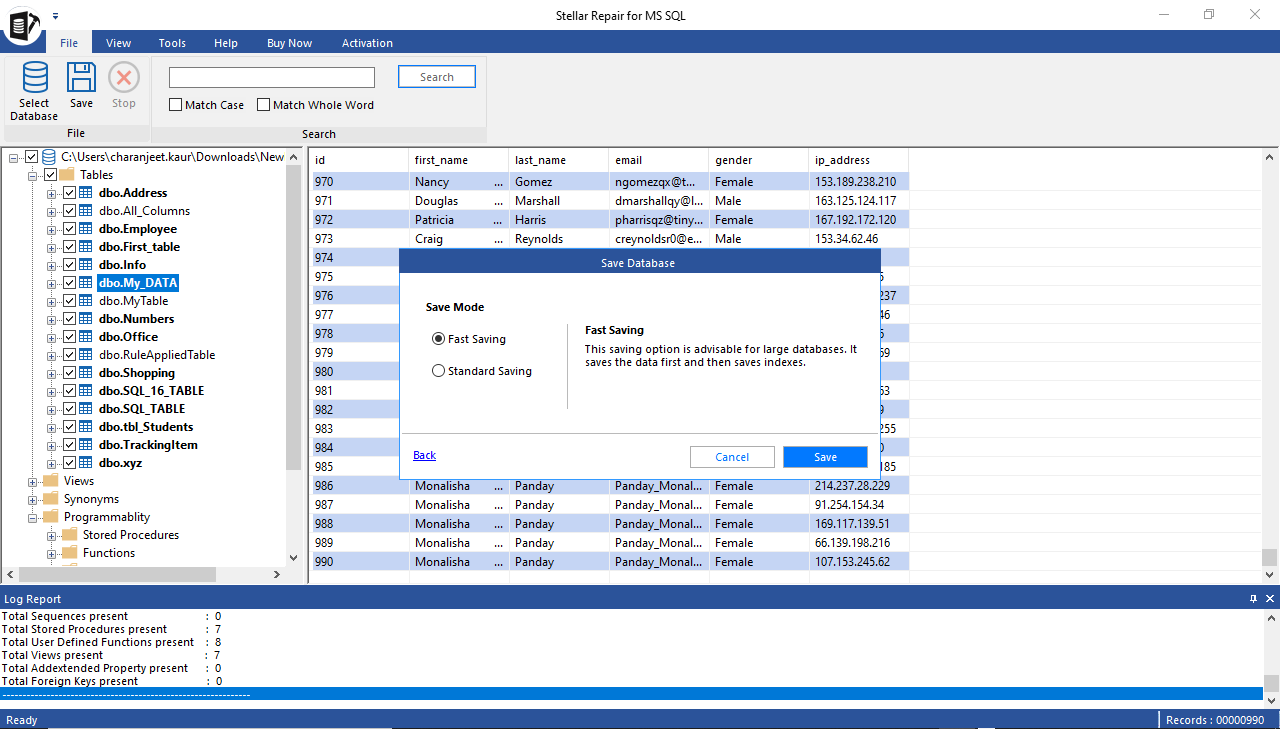 Click Save. The software initiates processing and saving multiple tables. It then shows the saving status of records as Processing, Completed, or Pending.