Stellar Converter for Audio Video has an added feature to add subtitles to videos. You can add English language subtitles to video with no audio or to those in different languages. The feature helps to better comprehend the video, especially the tutorials, how-to, or training videos.
The software supports .srt files for adding video subtitles.
What is an SRT file?
SRT or a SubRip Subtitle file is a text file that has information about video subtitles. It includes the start and end timecodes (as hours:minutes:seconds,milliseconds) of the text, so that the audio matches with the video.
You can create an SRT file in TextEdit, Notepad, or Notepad++.
Example subtitle text in a .srt file:
00:00:03,254 --> 00:00:08,467 Welcome to our show Discover Science.
00:00:10,001 --> 00:00:11,032 Today, we'll examine NASA's most curious expedition.
Steps to add subtitle to your video with Stellar Converter for Audio Video:
Download and launch Stellar Converter for Audio Video on your PC or Mac.
Click on Add File to insert the video file on which you want to add Subtitle.
Click on Edit.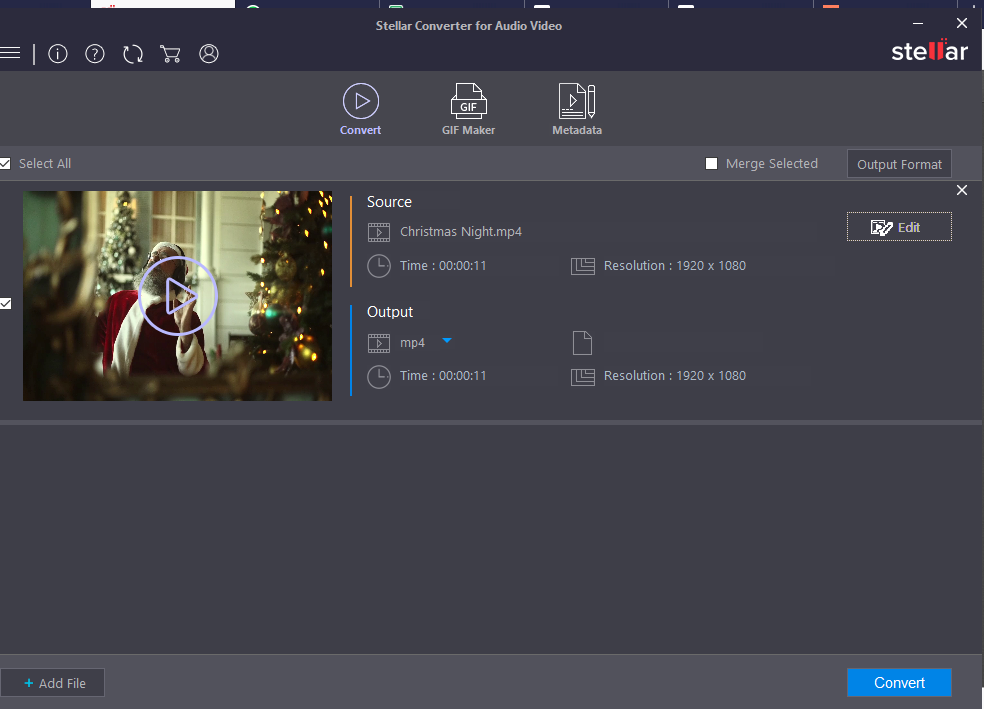 Click the Subtitle tab.
Across Select SRT File, click on the 3 dots to browse and add the SRT file.
The subtitles will appear in the video preview. You can choose the font style, size and color of the text.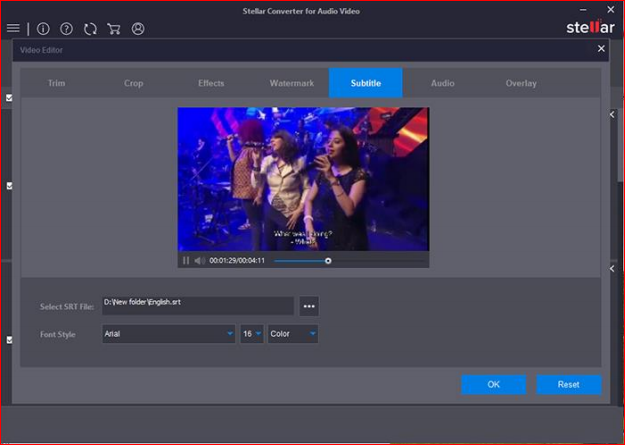 Click Apply when the output meets your requirement. To undo the changes, you can click the Reset button.