Sometimes, when you try to repair the linked tables in the Access database file using Stellar Repair for Access, you may get a warning message "Database Components Missing". This message usually pops up while trying to repair a split database and when the software could not find the database at the correct path.
The complete message displays the name of the missing item, along with the item-linked path.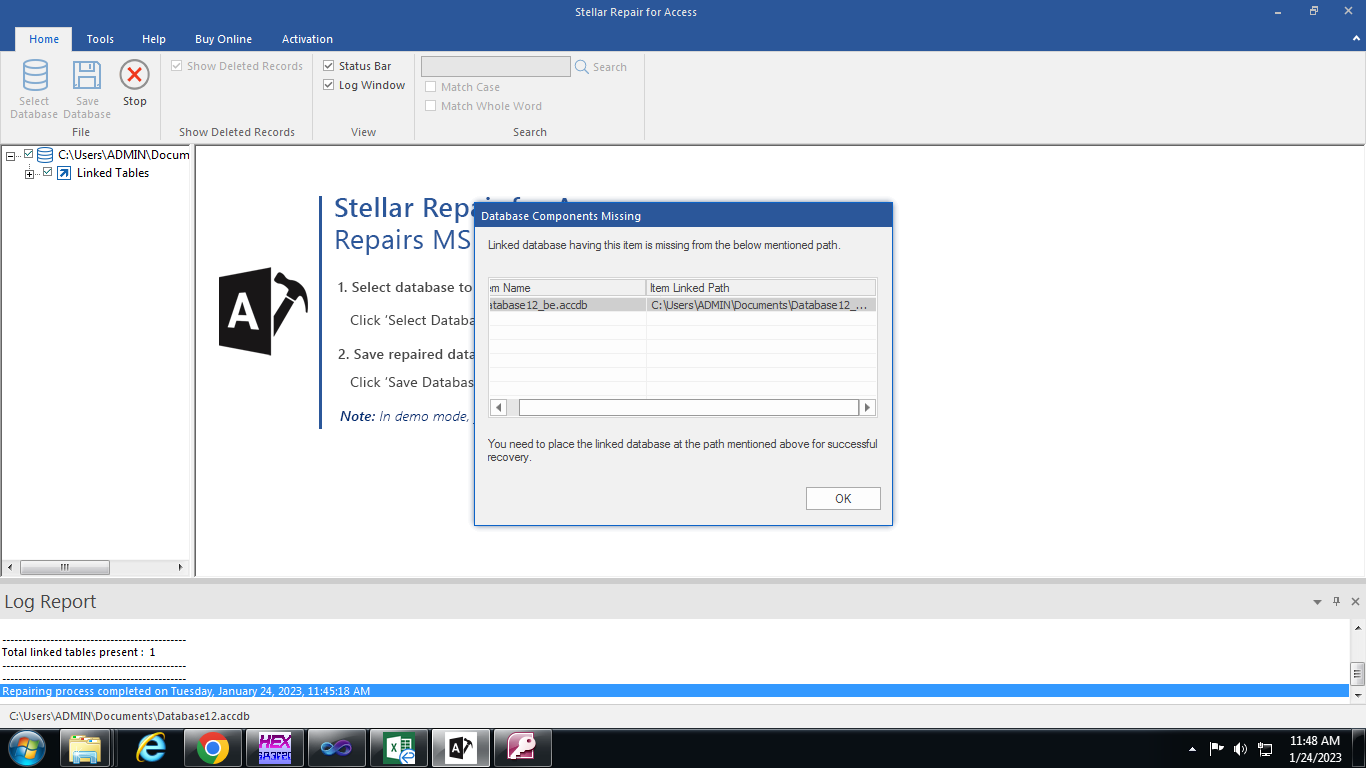 In case you ignore the message with the path link, then you're not able to see the path.
However, you can click on Linked Tables in the left pane. It will show the path in the right pane.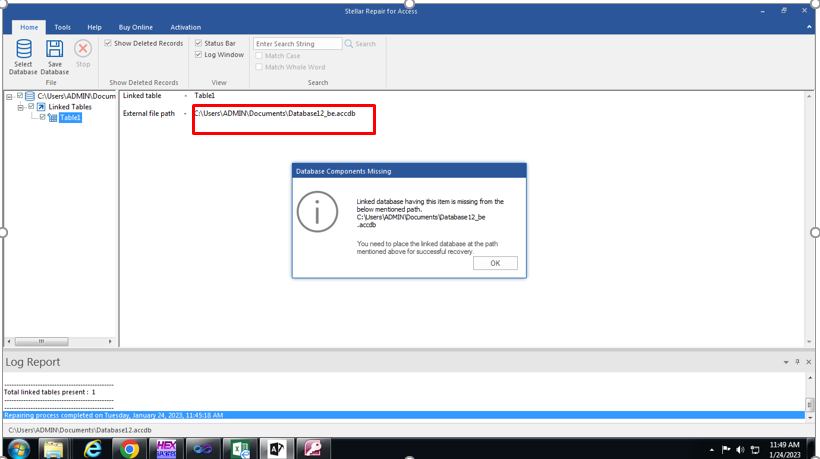 Also, if you see the checked box against the Linked Table, it specifies that the item is not repaired.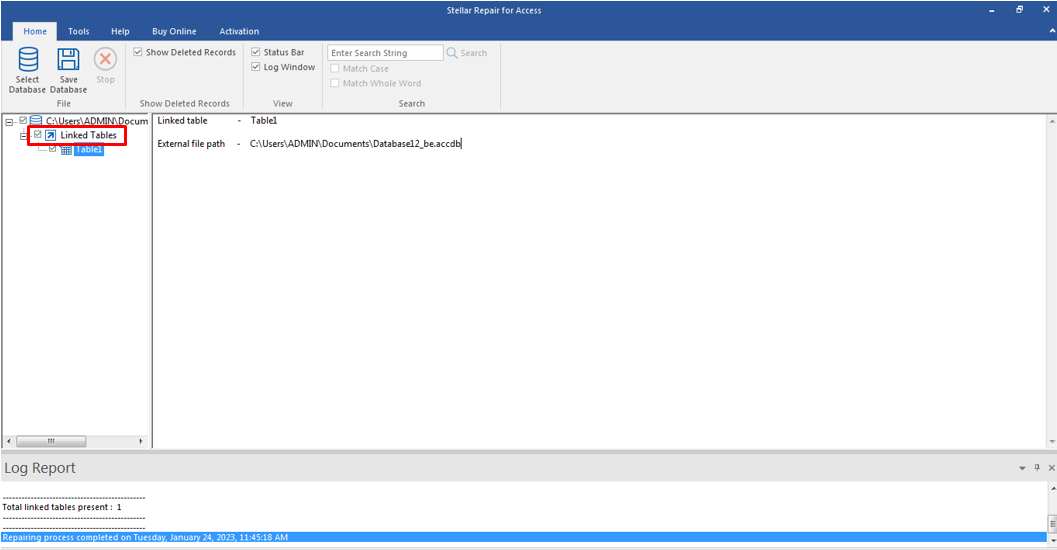 To repair the linked table, you need to check and correct the path of the database. To do so, follow these steps:
Go to the path mentioned in the warning message. For example:
C:\Users\ADMIN\Documents\Databasename
Check if the location of the database is the same while splitting it.
If it is not correct, change it to the original location and then again try to repair the linked table.
If it is successfully repaired, the message "Repaired file saved successfully" will appear.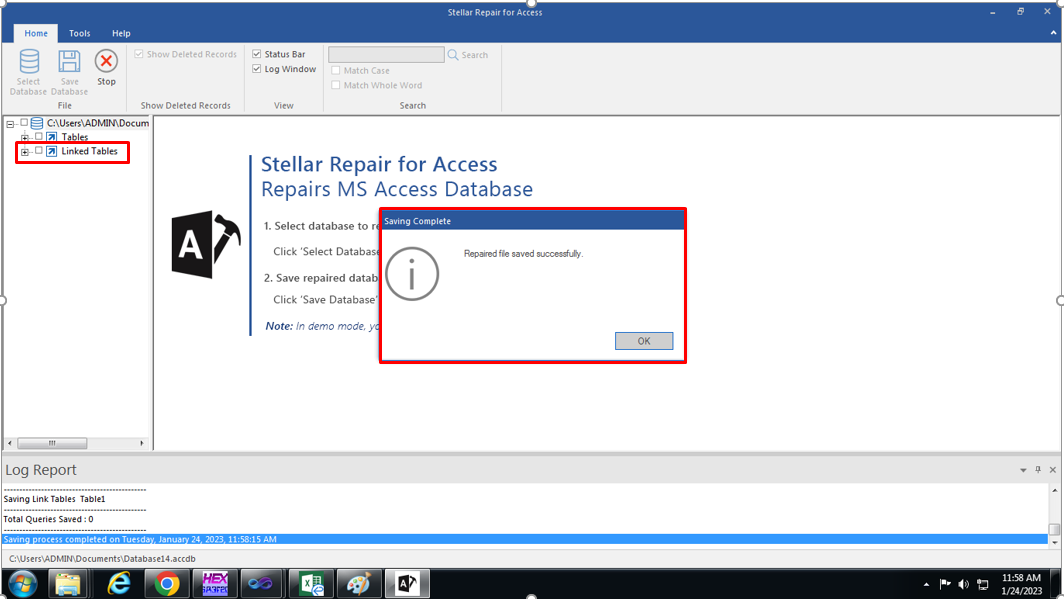 To verify, you can also view the number of repaired Linked Tables in the Log Report.