'Select What to Recover' is the very first interface of >Stellar Data Recovery Professional. Majorly, it has two options — 'Recover Everything' or 'Customize Your Scan'. 
In the case of Recover Everything, which is also a default selection, all the file types ranging from Documents, Emails, Videos, Audio, and Photos will be auto-selected.  
In case of Customize Your Scan, you have the liberty to select or unselect any particular file type(s). It is a time-saving option especially when you want to recover some specific file.
For instance: You can click and OFF Documents & Emails when you need to recover only media files such as pictures, audio, and videos.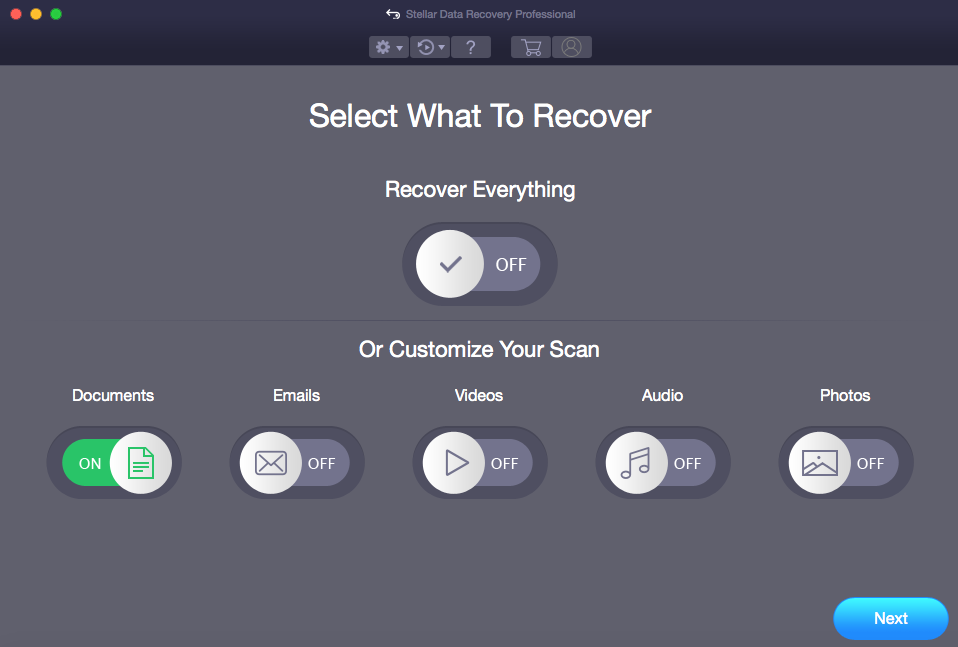 Once you are done with File Type selection, just click 'Next' and proceed ahead.