Stellar Phoenix Mac Data Recovery Platinum Edition is Mac software bundle consisting of powerful Mac disk recovery and Mac hard drive repair software. With the help of Platinum Edition, the user can win over Mac data loss as well as Mac drive failure instances.
Below are two bundled utilities of Mac Platinum Edition software
1) Stellar Phoenix Mac data recovery software 8.0
What's New in Version 8.0 for You
2) Stellar Volume Optimizer 2.0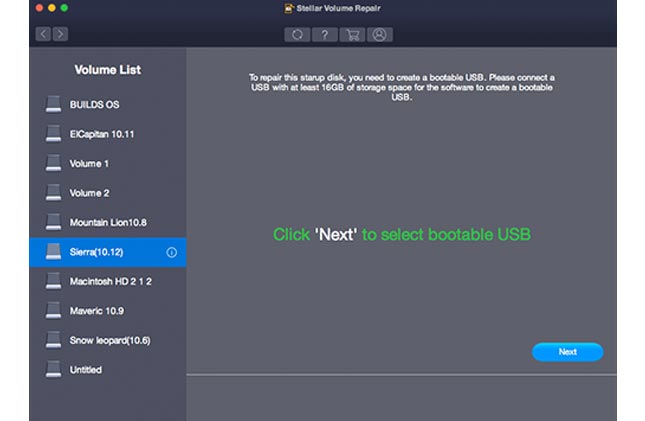 Vital Mac data recovery software 7.0 that supports recovery from all files system
Complete disk recovery software for Mac OS X that recovers trash emptied files initialized drives, formatted files, and inaccessible files. With this data recovery Mac software, you can restore HFS, HFSX, HFS Wrapper, NTFS, Boot Camp, FAT and EXFAT file systems.
Scans Macintosh HD and restores lost/deleted partitions
Just like the restoration of files, this software performs Mac partition or disk recovery by scanning the entire Apple HDD and recovers data from lost partitions and volumes. It can recover deleted partitions of all the key file systems including Apple (HFS), Windows (NTFS), FAT and EXFAT.
Recovers Pictures, Videos, Music from Apple HDD, SD Cards, CF Cards, SDXC etc.
Connect your device to Mac and scan it with Mac recovery software to make restoration of all deleted, formatted inaccessible media files from Apple drives, SD, CF, SDHC and SDXC cards. Use built-in Raw Recovery feature to restore only media files from targeted storage media.
Resurrect deleted/erased files from Time Machine backup hard drive – New Feature
Time Machine saves all your important Mac data but if it fails or data from Time Machine gets deleted or erased then consider using this software to restore deleted/formatted/lost and inaccessible files from Time Machine backup hard disk drive.
Recover deleted/lost files from an Encrypted hard disk drive – New Feature
Create an Image (DMG) files of your entire Mac system
This software can image your entire Mac hard drive and save it as Disk Image aka DMG format. This DMG file can be used at any point of time to initiate data recovery using software 'Resume Saved Scan' functionality.
Repair Mac Startup hard disk drive permissions using Stellar Volume Optimizer 2.0
Take no worries if Disk Utility is unable to repair Disk Permissions on Mac boot drive. Run Stellar Volume Optimizer which is professional Mac disk repair software that 'Verify & Repair permissions on OS X drive'.  
Advance software that repairs corrupt Mac hard drive and save life
Consider using this disk repair tool in repairing a corrupt Mac hard drive when Apple Disk Utility fails to repair the said hard drive. This software can repair over 30 types of cryptic disk errors including Invalid file or directory ID found, Incorrect size for file, Invalid B-tree header, Invalid leaf record count, Invalid volume file count, Invalid volume free block count, Invalid directory item count, Invalid extent entry, Invalid extent entry, Invalid record count.
Rebuilds bad directory structure on Mac startup drive & other partitions
Mac Volume Optimizer rebuilds corrupt directory structure of the Startup drive by first creating a bootable media. Though it can repair other Mac partitions and external hard drive without a bootable device. 
Repair Mac-formatted external hard drives and other media
Volume Optimizer disk repair functionality is not just limited to internal Apple hard drives but it can repair external drives, Time Machine and other USB devices of any file system.
Enables Journaling on severely corrupt Mac drives
Stellar Volume Optimizer enables journaling on Mac drives and partitions to safeguard the integrity of the Mac volumes.