Stellar Phoenix Mac data recovery is one of software that facilitates recovery of files, folders and media objects from a logically corrupt HFS disk.

What is a logically corrupt Mac disk?

The hard drive or partition, which fails to mount on OS X, is an example of a corrupt Mac disk. Such disk or partition will not appear on the Finder menu or on the desktop. Disk utility will show such partition as faded as compared to other healthy partitions.




Repair a corrupt disk or partition

Disk Utility's own 'Repair Disk' feature fails to fix the corruption on the Mac partition. The data inside the corrupt disk remains inaccessible until unless scanned & recovered by Stellar Phoenix Mac software.





Recover data from a corrupt disk: Follow below guidelines to successfully recover data from logically corrupt Mac disk drives.

1. Install Stellar Phoenix Mac data recovery on your Intel Mac machine.
2. Launch the software and click 'Create Image' button. This will create an image of the corrupt hard drive on desired location.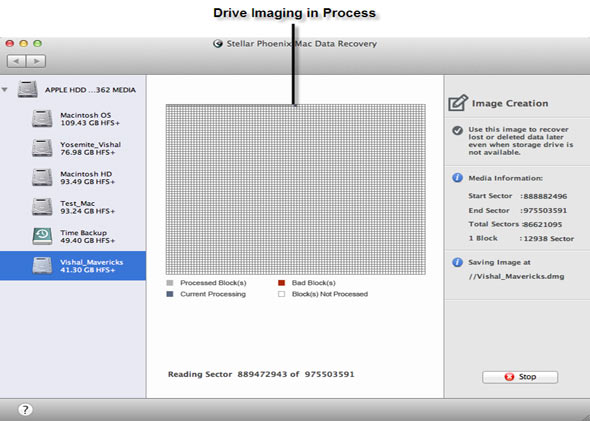 3. Upon clicking the button, 'Image Creation' of the corrupt disk begins. Software scans each block of the corrupt disk and images it to user-defined location. Once software finishes "Imaging" the drive, it will give a message to proceed for drive recovery.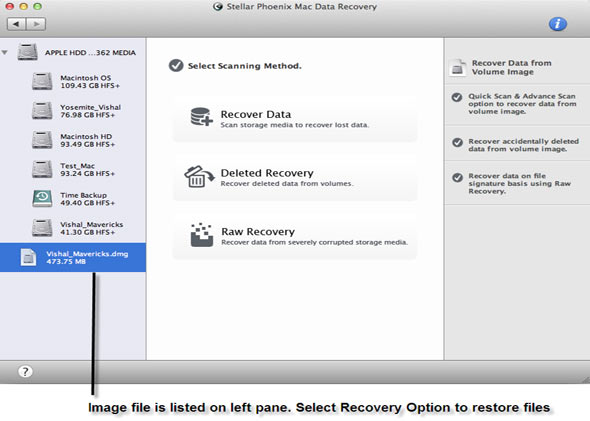 4. Select a data recovery menu to recover files from damaged disk. In this, case, "RAW Recovery" is opted.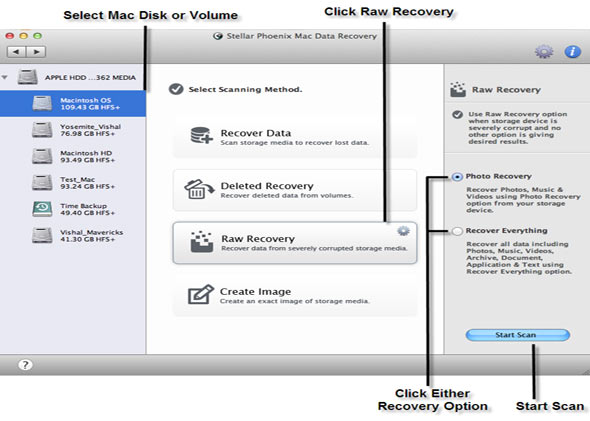 5. Select a corrupt partition of the disk. Once 'Scan' button is clicked, the software will launch intensive search for lost or inaccessible files from the corrupt disk.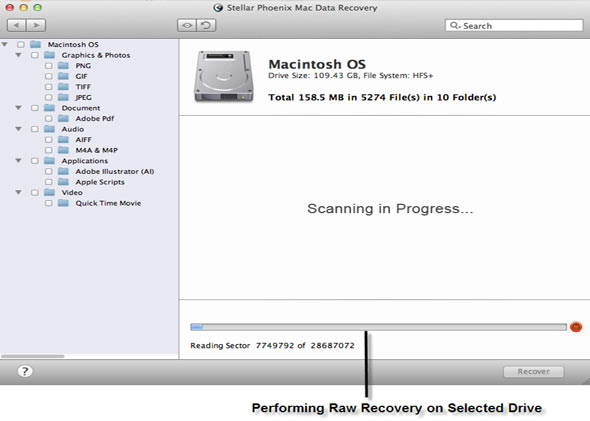 6. Scan beings & ends after some time. The scan time depends upon the size of the hard drive and amount of corruption done to the disk. Once scan is finished, it will show a message.

7. Preview & Recover files:

After the scan is done, user can take his/her time to preview each recovered file(s). Software successfully shows preview of media files including audio-video, image and documents. Preview assists user in selection of recovered files to be saved on an external media.

Recover: Select all files or desired files for recovery. Now, Click 'Recover' button to provide destination for saving recovered files.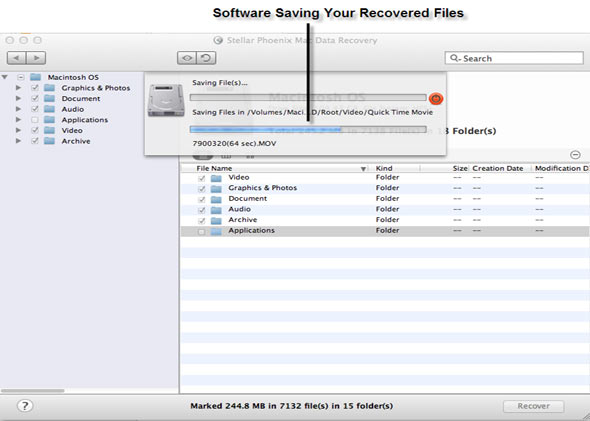 If your Mac or hard drive is suffering through logical corruption, then Free Download Stellar Phoenix Mac data recovery software to scan corrupt disk or partition. For any technical support, reach us at support@stellarinfo.com.