Though the migration from MS Office/Excel 2003 to Excel 2010 provides so many new features and functionalities to MS Excel, it is seen that people get the following error message when they (not always) try to open their .xls files:
"Excel found unreadable content in '[filename].xls'. Do you want to recover the contents of this workbook? If you trust the source of this workbook, click Yes."

Your Excel file may get opened after clicking 'yes', but there are chances of lost formatting, replacement of formulas with values, and other such inconsistencies. Moreover, this error is often followed by various other errors when you click 'Yes'. Whatever the situation is, the final output is the same, i.e. you are unable to access anything stored in your Excel sheet.
Causes:
The most probable cause of encountering this error message is corruption of complete Excel file or corruption of one or more object in this file.
Resolutions: 
You can try any of the below mentioned resolution methods in order to resolve this error message:
See this: How to recover data from corrupt or damaged Excel file 2010 & 2007
Try to open your '.xls' file by making it 'read-only'. (Follow below procedure to make document 'Read-Only'):
Click on the 'File' and select 'save' for new document or 'save as' for previously saved document.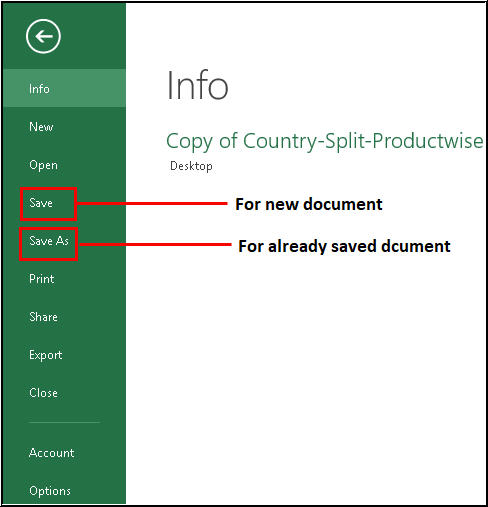 Now click on the 'Tools' and select 'General Options'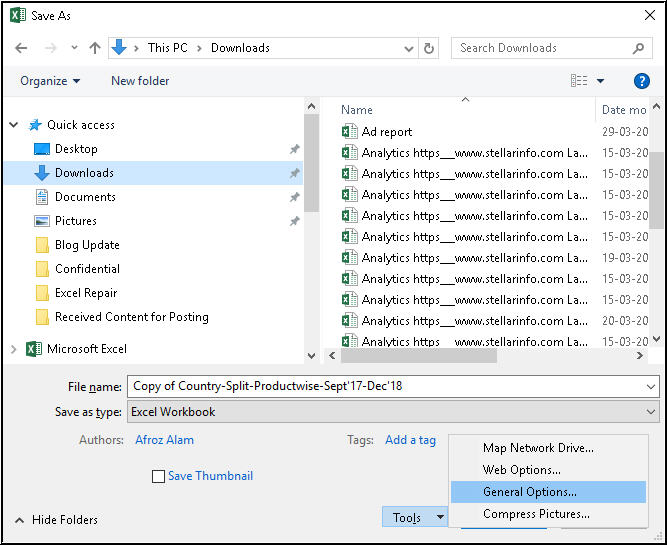 And finally click on the 'read-only' check-box to make document read-only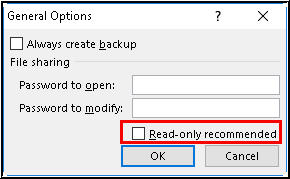 Open a new and blank '.xls' file and copy everything from the corrupt Excel file to this new file. Save this file and try to open it again.
At times, it is seen that installing the 'Visual Basic' component of MS Office 2010 resolves the error message. Follow the below mentioned steps to do the same:
'Navigate to 'Control Panel >> Programs' -> select Microsoft Office 2010, and then click 'Change >> Add or Remove Programs' -> at the bottom of this list, click the 'plus' sign provided next to Office Shared Features -> click Visual Basic for Applications -> After that, right-click and choose Run from My Computer ->  click Continue'.

Reboot your system when this process finishes.

However, it is possible that all the above-mentioned resolutions fail. In such situations, use of Stellar Repair for Excel is recommended. This utility repairs corrupt MS Excel sheets without modifying its original content and formatting. Therefore, if the above resolutions are unable to do any good to you, then use of Excel recovery software is the best way to overcome data loss.

Follow below steps to repair corrupt Excel file with Stellar Repair for Excel software:
Click 'Browse' button to select corrupt file. To search corrupt excel file, click on the 'Search' button.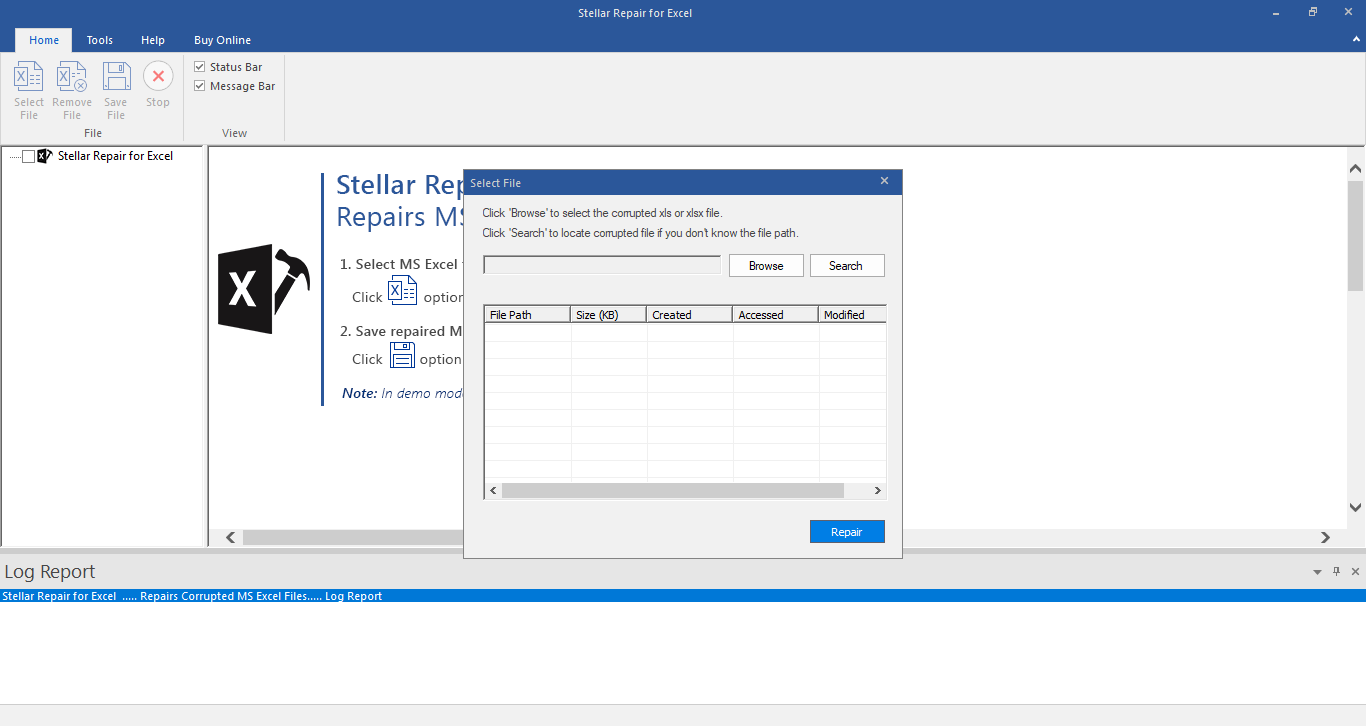 Click on the 'Repair' button to scan selected file.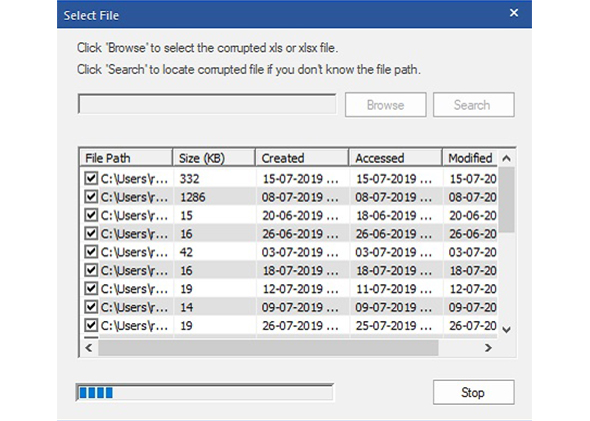 Now see the preview of corrupt file from right-panel of the software.If you are satisfied with the preview result, then click on the 'Save' button to start repair process.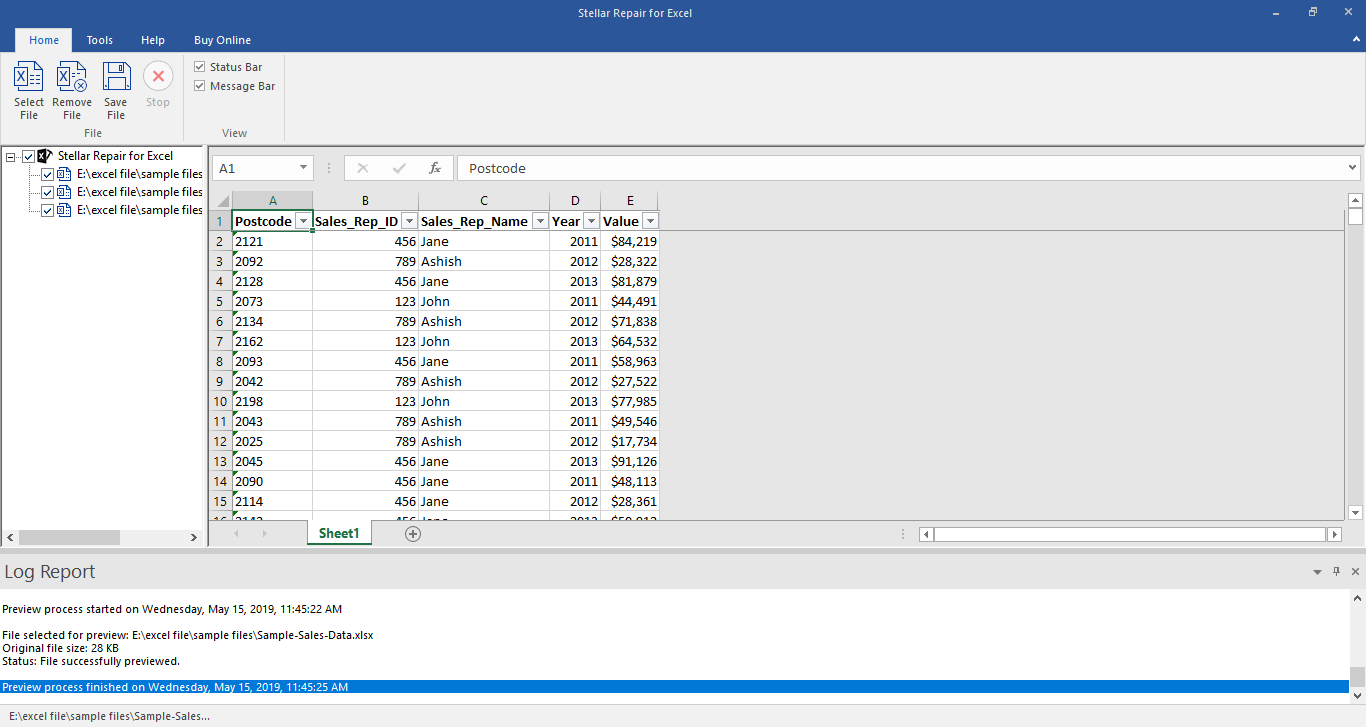 Select the destination to save the file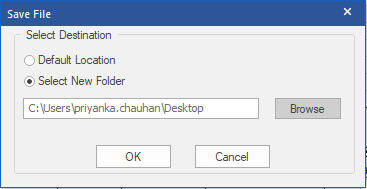 A message will pop-up on the screen "File Repair Process Finished"