OK!! I've tried everything but nothing seems working, now what?

Just take a deep breath. You don't need to worry about your data as its still clicking somewhere on the drive and can be seen only by a memory card recovery software.

Follow the few simple steps to recover deleted photos and videos from various cards such as Compact Flash Cards, SD Cards, Memory Sticks, Micro SD cards etc. 

Stellar Photo Recovery is equipped with latest technology and capabilities to detect, scan, and recover all types of flash memory cards. It performs smooth recovery from the corrupted or damaged SD card that is no longer accessible.

Just prepare few things before getting on board:

•    Problem SD Card
•    Connective Media: USB Cable that isn't damaged or faulty or external card reader.
•    Download Stellar Photo Recovery on your Windows or Mac system.

Note: You can also free download the trial copy of Stellar Photo Recovery and install it on your PC or Mac system. The trail version scans the problem memory card and shows media files that it can actually recover. To save the recovered files, purchase a license copy by clicking on the Buy button. 

Ready to recover deleted files from memory card?
Follow the simple steps below:
1.    Launch Stellar Photo Recovery Software
2.    Select the removable memory card from which you want to recover. Click Scan .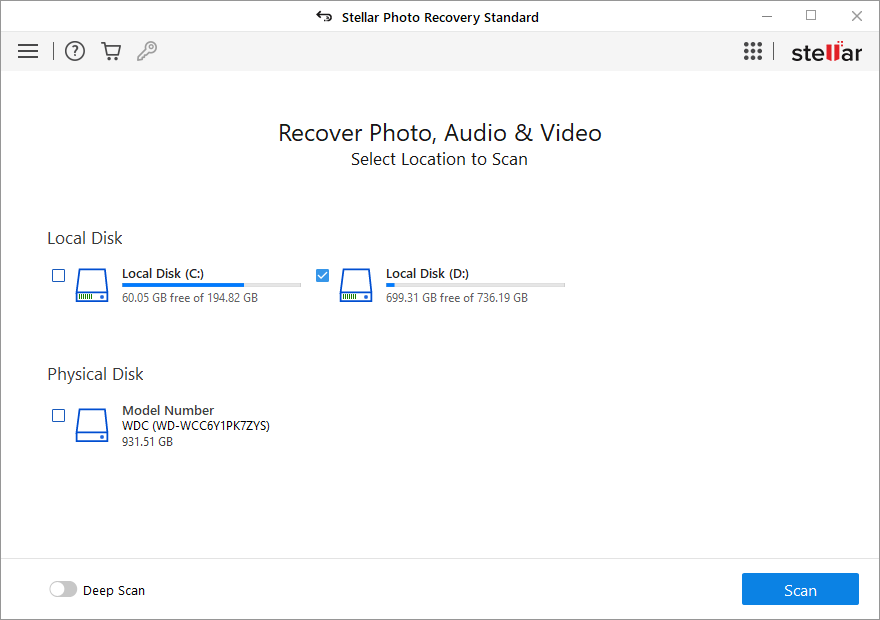 Software home screen to select what you want to recover
3.    Select the removable memory card from which you want to recover. Click Scan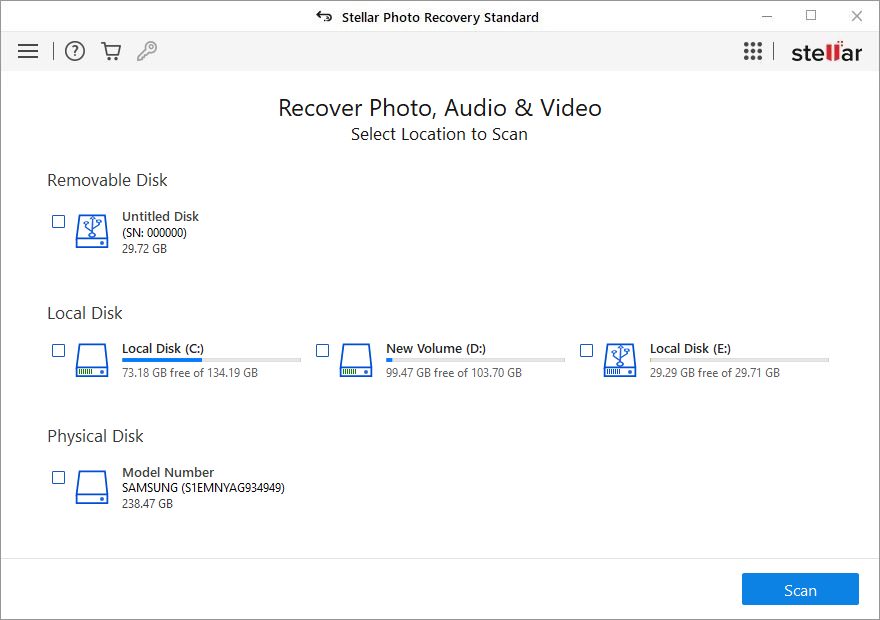 Second screen to select location from where to recover videos
4.    Scanning process begins. You can stop the process at any stage and resume recovery later.
                                          Scanning process
5.    List of found photos, videos and audio files appears. Preview them and click Recover. Note: If your required media files are not in the list, choose Deep Scan for advanced scanning of the memory card.
                                       Results of scanning. Preview found files and recover
6.    In the dialog box, select destination to save the recovered videos. Click Start Saving. The software saves the recovered files at the chosen destination.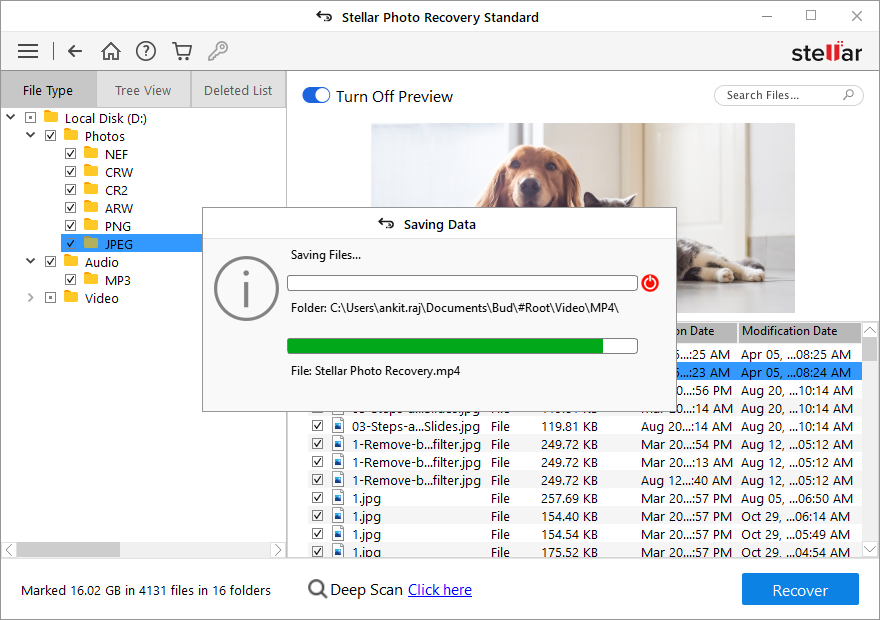 Stellar Photo Recovery is quick to recover lost or deleted photos, videos, or audio files from any storage media. However, the turnaround time to complete the scanning procedure depends on the capacity of the storage drive.

In case you still face some issue during recovery of multimedia files or are stuck somewhere, let us know the situation in the comment box below, to help you further.