Some users have reported experiencing the "Unable to establish the connection. Please restart the connection" error while saving the recoverable data of Access database file in Stellar Repair for Access.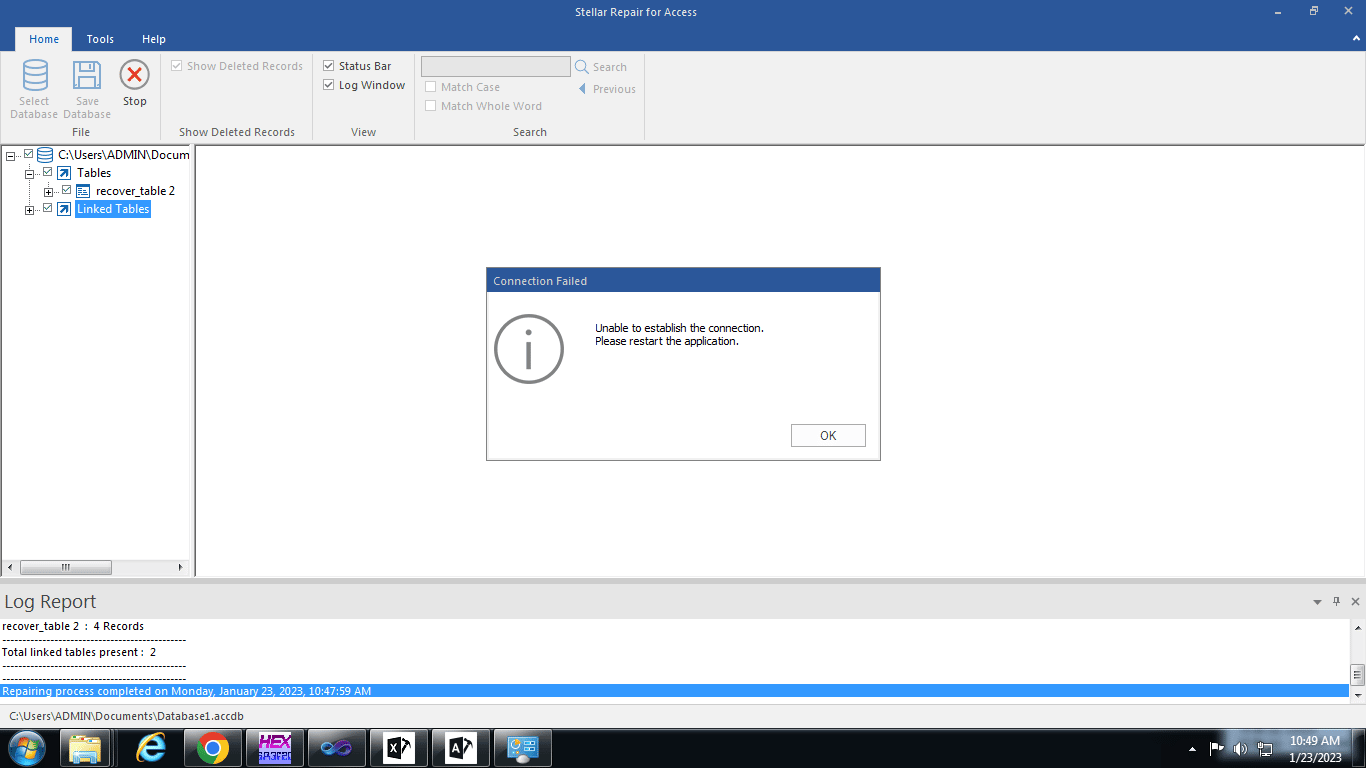 This error primarily occurs if the system, on which the software is installed, lacks the minimum requirements required to run the software. It may also occur if the MS Access application is not properly installed or Windows OS is not activated.
Ways to Fix the "Unable to establish the connection. Please restart the connection" Error
As the issue is not directly related to the software, you can easily fix the issue by following the given methods:
Method 1: Check Minimum System Requirements to Run the Software
Make sure your system meets the following minimum requirements to run the software.
Processor: Intel compatible (x86, x64)
Operating System: Windows 11, 10, 8.1, 8, or 7
Memory: 8 GB (recommended), 4 GB (minimum)
Hard Disk: 250 MB of free space
MS Access version: 2019, 2016, 2013, 2010, 2007, 2003, or 2002
If your system doesn't meet the above requirements, then upgrade it. It will resolve the issue.
Method 2: Repair Microsoft Access Program
If there is a problem with your MS Access program, you can try repairing it. Here are the steps:
Note: This process will repair the entire Office suite.
Go to Control Panel > Programs and Features.
 Right-click on Microsoft Office and select Change.
 Select Repair and click on Continue.
Follow the instructions on the screen to complete the repair process.
If this doesn't work, you need to reinstall Microsoft Office.
Method 3: Check if your Windows is Activated
You can check the Activation status of your Windows using the below steps:
Click the Start button.
Go to Settings > Update & Security and then click Activation.  
If your Windows isn't activated, enter the product key and activate it. For this,
Click on the Start button and then select Settings > Update & Security > Activation > Enter product key.
Click OK.