Wie man gelöschte YouTube-Videos wiederherstellt
Youtube ist eine großartige Videoaustausch-Plattform für Einzelpersonen, Organisationen und Unternehmen, um ihre Ansichten, Meinungen, Witze, Produkte usw. darzustellen. Die Website ist zu einem mächtigen Instrument geworden, da Unternehmen, Musiker, Filmverleiher und Serienunternehmer ihr Geschäft in die Höhe schießen lassen, um über diese ideale Kommunikationsplattform mit Millionen von Nutzern in Kontakt zu treten. Ob Gary Vaynerchuk's Channel, PewDiePie (YouTube Sensation), Ryan ToysReview (das Kind, das Millionen verdient), CNETTV, LinusTechTips, TechTomorrow, Android Authority, Justin Guitar oder Rockstar Games, alle Videos sind von größter Bedeutung.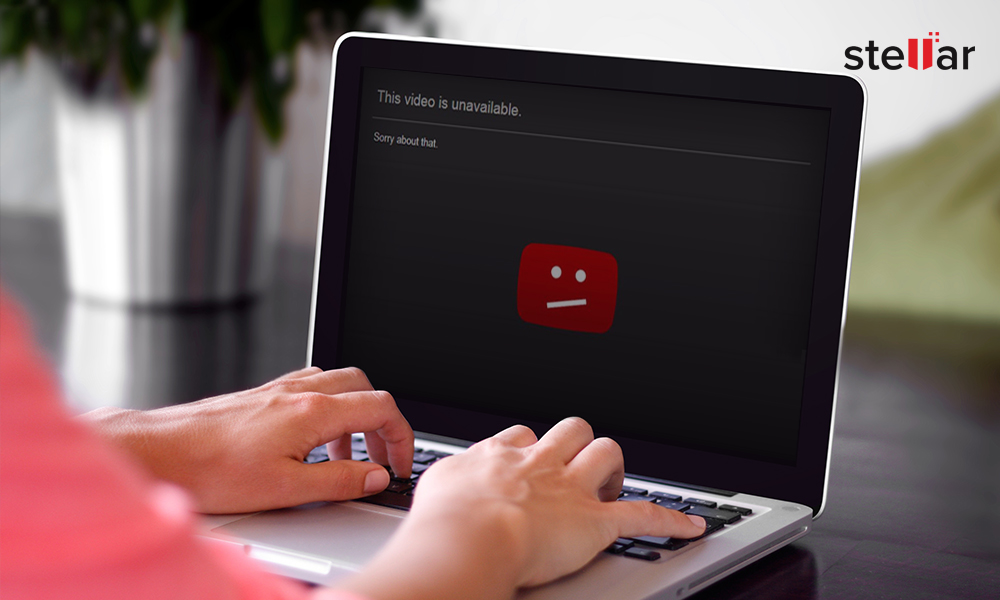 Stellen Sie sich eine Situation vor, in der ein sehr wichtiges Video versehentlich von Ihnen während der Videobearbeitung, der Freigabe oder des Hochladens von Ihrem Google-Konto, PC oder, sagen wir, von Ihren jeweiligen Kanälen gelöscht wird. Bist du auf einen solchen Unfall vorbereitet?
Melden Sie sich bei Ihrem Channel an und scrollen Sie nach unten zum Ende der Seite und klicken Sie auf Help.
Klicken Sie auf Need more help < Creator Support erhalten
Wählen Sie aus der Kategorie das gewünschte Problem aus und klicken Sie auf Email Support. Außerdem müssen Sie möglicherweise auch auf den Link "contact the Creator Support team" klicken.
So, in diesem Zusammenhang, lassen Sie uns einen Blick auf einige Methoden werfen, um gelöschte Youtube-Videos wiederherzustellen.
Methode 1: Hilfe Unterstützung

Senden Sie eine E-Mail an das Unterstützungsteam, um verlorene oder gelöschte YouTube-Videos von Ihrem Kanal wiederherzustellen. Außerdem sollte Ihr Kanal mindestens 10,000 Aufrufe haben oder sich im YouTube-Partnerprogramm befinden. Führen Sie diese Schritte aus, um den Hilfe Unterstützung zu kontaktieren:
Methode 2: Wiederherstellen gelöschter YouTube-Videos aus dem Internet Archiv Way Back Machine

Führen Sie diese Schritte aus, um gelöschte YouTube-Videos von archive.org (Way Back Machine) wiederherzustellen:
Greifen Sie auf Ihr YouTube-E-Mail-Konto zu, um relevante Informationen über zuvor hochgeladene Videos (einschließlich verlorener oder gelöschter YouTube-Videos) abzurufen.
Suchen und klicken Sie auf die Videoinformationen, um die URL des gelöschten YouTube-Videos zu öffnen. Das Video kann jedoch nicht über die URL abgespielt werden.
Sobald Sie die entsprechende URL erhalten haben, gehen Sie zur archive.org und fügen Sie die URL des gelöschten YouTube-Videos in das Suchfeld ein und klicken Sie auf Browserverlauf.
Dadurch wird die YouTube-Video-Upload-Historie angezeigt, in der Sie Videos mit dem jeweiligen hochgeladenen Datum finden können.
Nachdem Sie alle Informationen über das gelöschte YouTube-Video erhalten haben, können Sie es herunterladen oder erneut hochladen (und natürlich sichern).
Manchmal schlägt die obige Methode fehl. In diesem Fall lesen Sie die folgenden Methoden, um Ihre Videos abzurufen
Methode 3: Wiederherstellen aus dem Backup, falls vorhanden

Dies ist der Zeitpunkt, an dem Ihnen die Sicherung Ihrer YouTube-Videos zu Hilfe kommen kann. Wenn Sie über Unterstützung verfügen, dann brauchen Sie keine Hilfe, da Sie sich aus der widrigen Situation herausziehen können. Suchen Sie einfach die Videodateien aus dem Backup und laden Sie sie auf Ihren YouTube Channelhoch. Auch wenn Sie vermieden haben oder zögern, um Ihre Dateien zu sichern, tun Sie es jetzt.
Wenn Sie kein Backup haben, ist die Software zur Wiederherstellung von Fotos abgedeckt! Da die Videos online von der Festplatte oder einem anderen Gerät hochgeladen werden, gibt es also die Möglichkeit, dass die Fotowiederherstellungssoftware Ihre verlorenen oder vom PC oder Mac-System gelöschten Videos herausfinden kann.
Methode 4: Stellar Photo Recovery um gelöschte youtube Videos wiederherzustellen.

Stellar Photo Recovery ist die beste Methode, um verlorene oder gelöschte YouTube-Video-Originaldateien vom PC wiederherzustellen. Selbst wenn die Originaldateien von Ihrem PC gelöscht oder verloren gehen, sucht Stellar Photo Recovery nach den ursprünglich erstellten Videos von Ihrem Computer und stellt alle diese Videos wieder her, die Sie auf den YouTube Channelhochgeladen haben. Nach dem Herunterladen und Verwenden dieser Software können Sie das Hochladen oder Anzeigen Ihrer Videos wieder genießen.
Testen Sie die kostenlose Demoversion der Software, die auf Ihrem MAC oder PC/Desktop läuft und gelöschte Videos abruft.
Lassen Sie uns sehen, wie Sie bei der Verwendung der Software vorgehen müssen, um die verlorenen oder gelöschten YouTube-Videos wiederzuerlangen.
Starten Sie die Stellar Photo Recovery Software. Auf dem Startbildschirm der Software -'Select What to Recover'. Klicken Sie auf Next.
Wählen Sie anschließend den Standort aus, von dem Sie die Wiederherstellung durchführen möchten. Klicken Sie auf Scan, um den Scanvorgang zu starten.
Ein Dialogfeld von "Scanning Completed Successfully!" zeigt die Scanergebnisse an. Im linken Bereich des Hauptfensters werden alle wiederhergestellten Daten aufgelistet. Sie können sie im rechten Fensterbereich in der Vorschau ansehen.
Hinweis: Wenn Sie die erforderlichen Videos in der Liste nicht sehen, wählen Sie die Option Deep Scan unten.
Klicken Sie auf Recover. Sie können auch wählen, nur die ausgewählten Dateien wiederherzustellen – wählen Sie die Videos aus, die Sie benötigen, klicken Sie mit der rechten Maustaste und dann auf Recover.
Geben Sie im Dialogfeld den Speicherort für die Bilddateien an. Klicken Sie auf Save. Alle Dateien werden am angegebenen Speicherort gespeichert.
Andere Methoden:
Versuchen Sie, die YouTube Unterstützung per Telefon zu kontaktieren und fragen Sie ihn, ob er diese wiederherstellen kann. Zögern Sie auch nicht, sie zu kontaktieren, sobald Sie das Video gelöscht haben, um eine erfolgreiche Wiederherstellung zu gewährleisten.
Ihre Videos wiederherstellen

Das Löschen von YouTube-Videos aus Ihrem Kanal während der Bearbeitung/dem Hochladen sind einige der Gründe, die zum Verlust dieser Videos führen. Zu diesem Zeitpunkt kommt Stellar Photo Recovery zu Ihrer Rettung. Egal, ob Sie Videos versehentlich löschen oder Speichermedien formatieren, dieses Werkzeug stellt sie ohne jegliche Unordnung wieder her. Folgen Sie den oben genannten Methoden, um Ihre wertvollen Videos zurückzugewinnen und Ihr Lächeln zurückzugewinnen!