Updated on February 26, 2020
MacBook Pro and MacBook Air are the two best laptops available in the world today. MacBook is not only a famous brand of Apple, but one of the most desired laptops for all types of users. However, losing data from a MacBook storage drive can ruin your day. Imagine, how are you going to perform MacBook data recovery if you don't have the backup of your MacBook? Do not lose hope. Read the blog to learn more about MacBook data recovery.
How you can lose data from MacBook Pro:
Here are some common situations:
You accidentally emptied your trash
You have formatted the backup disk 
You replaced files by mistake
MacBook Pro SSD or external drive is corrupt
The Time Machine backup disc is unable to restore your lost data. 
How to recover lost data for free from MacBook Pro?
Method

1

: Recover Data from MacBook Pro Using Time Machine

Note : This method requires Time Machine backup for data recovery. This data recovery method is not applicable if you have not configured Time Machine on MacBook Pro, or if the backup is corrupt / not updated.

If you've set up Time Machine, follow these steps to recover lost or deleted data from MacBook Pro:
Open the Time Machine application from your macOS
Naviguez jusqu'à l'heure à laquelle les données étaient disponibles sur votre Mac
Recherchez dans les fichiers à partir de la Time Machine
Prévisualisez le fichier en appuyant sur la touche Space Bar 
Sélectionnez tous les fichiers requis et cliquez sur Restore. 
Time Machine récupère efficacement les fichiers effacés ou supprimés de MacBook Pro SSD. Cependant, Time Machine peut ne pas récupérer les éléments supprimés si vous avez spécifié plusieurs fichiers/dossiers à exclure des paramètres Time Machine.
Méthode 2

: Récupération de données MacBook en utilisant le logiciel de récupération

En plus de Time Machine, le logiciel de récupération de données est une autre option efficace pour restaurer les données perdues sur Mac. Il complète Time Machine, car avoir un logiciel de récupération de données vous permet d'avoir une solution « complète » pour faire face à la majorité des situations de perte de données. En outre, l'exécution d'un logiciel DIY est plus facile que Time Machine pour récupérer des données. Voici les étapes à suivre pour utiliser Stellar Data Recovery Professional, un logiciel spécialisé dans la récupération de données à partir de périphériques MacOS :

Step I. Téléchargez Stellar Data Recovery Professional sur MacBook

Step II. Dans l'onglet Sélectionner quoi récupérer, choisissez le type de fichier requis et cliquez sur Suivant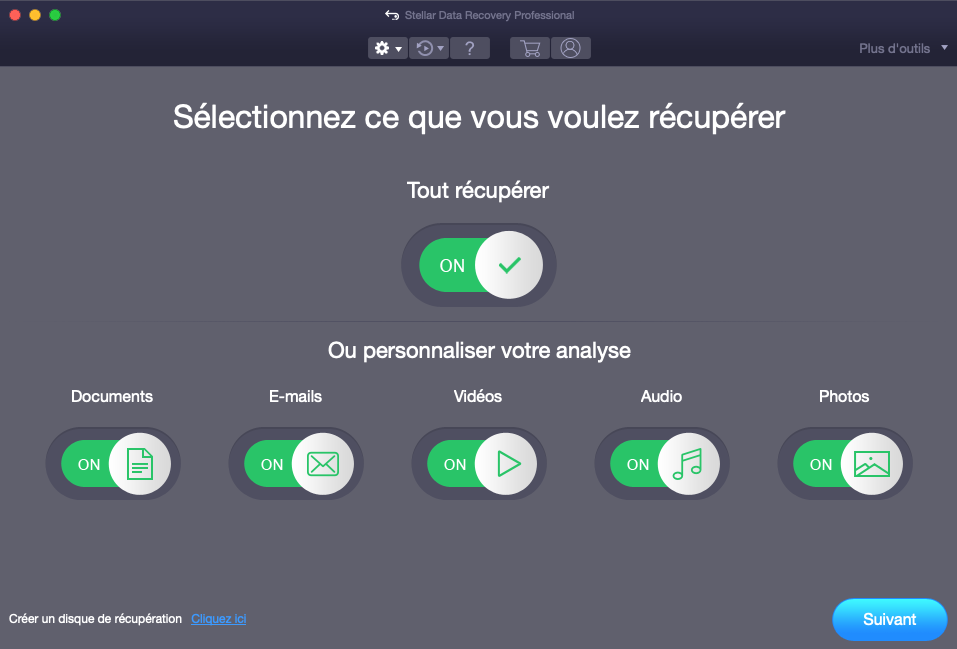 Step III. Dans l'onglet Sélectionner l'emplacement, spécifiez le MacBook Pro SSD dans lequel la perte de données s'est produite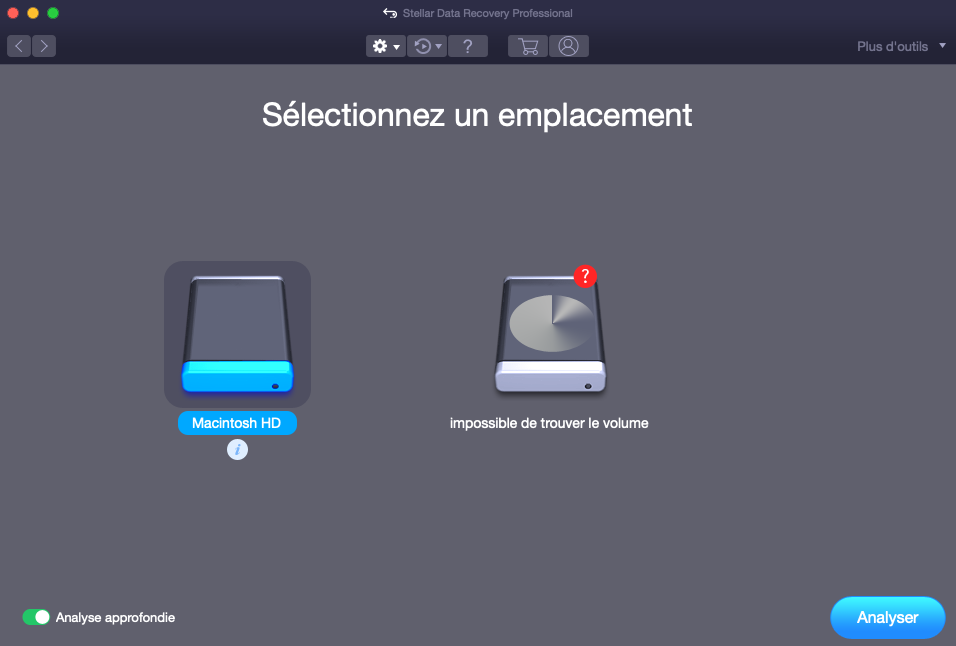 Step IV. Pour une recherche rigoureuse de l'emplacement de stockage, basculez à Analyse approfondie et cliquez sur Analyser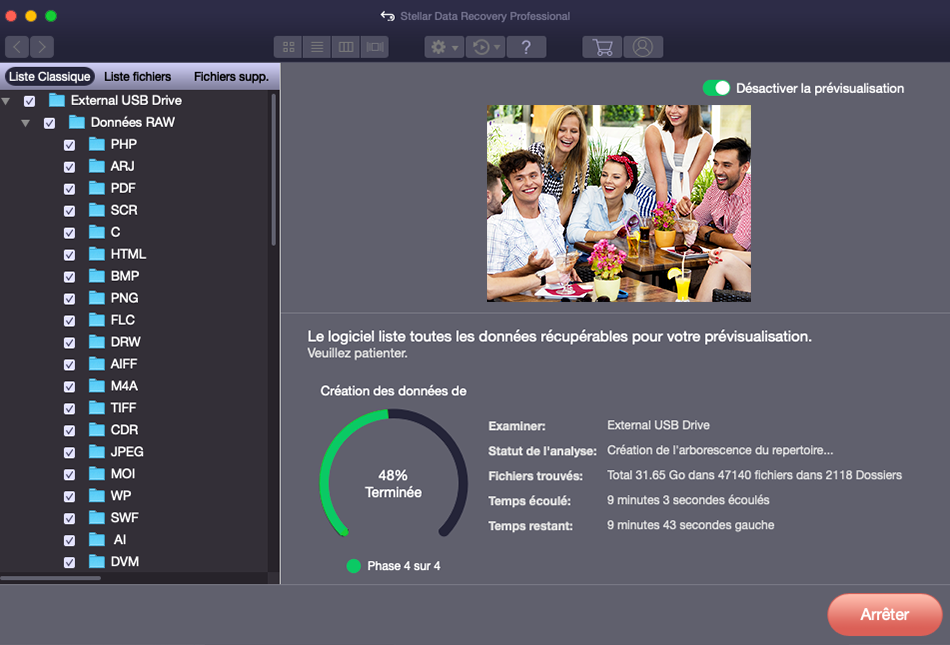 Step V. Dans la liste d'analyse, prévisualisez les fichiers et sélectionnez tous ceux qui sont essentiels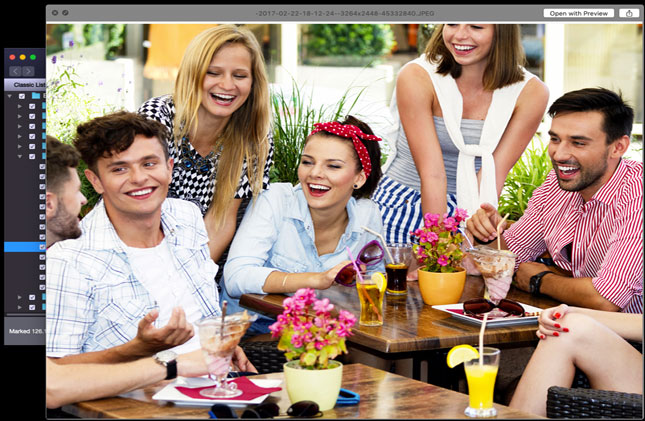 Step VI. Cliquez sur Récupérer et fournissez un emplacement pour sauvegarder les données récupérables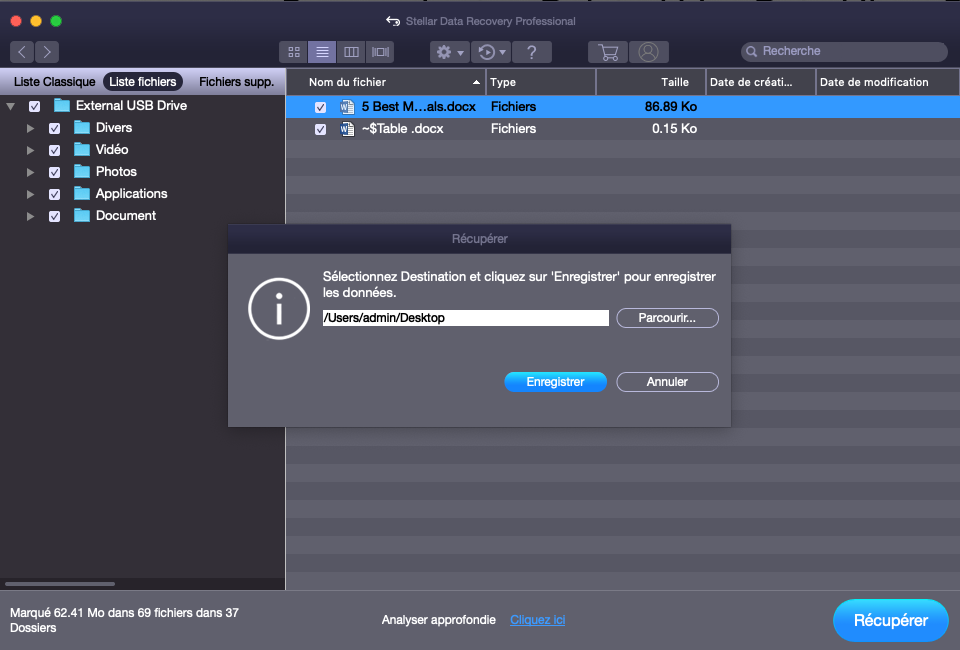 Step VII. Cliquez sur Sauvegarder et attendez que la récupération des données soit terminée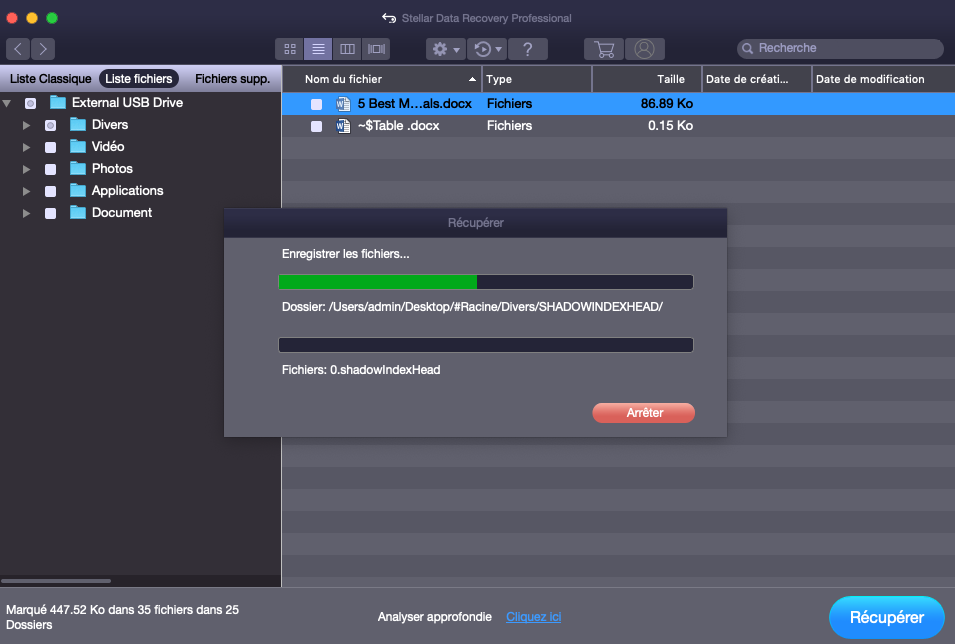 Regardez la vidéo pour des informations détaillées sur l'utilisation du logiciel.
Conclusion
Le blog a élaboré les situations courantes de perte de données que vous pouvez rencontrer sur MacBook Pro, et les différentes méthodes pour récupérer les données supprimées de l'ordinateur MacBook. Au cas où vous auriez configuré Time Machine, utilisez-le pour restaurer les données supprimées de la sauvegarde.
Pour récupérer des données supprimées sans sauvegarde, utilisez un logiciel de récupération de données Mac. Les logiciels tels que Stellar Data Recovery Professional for Mac fournissent une variété de caractéristiques pour toutes les situations de perte de données. Le logiciel effectue la récupération de fichiers et la récupération de disque dur sur MacBook. Faites un essai gratuit du logiciel pour vérifier l'utilitaire ; l'essai gratuit analyse et prévisualise toutes les données récupérables.