Best Video Codec Packs for Windows 10/11 to Play All Formats
Summary: Are you wondering which video player to use for a particular format? Which format to encode your homemade video in so anyone can easily play it? Leave all your worries and use only the best format for your video. We have compiled the best video codec packs for Windows 10/11 to play videos of any format.
Have an unplayable video that made you search for the best video codec packs for Windows 10/11 to play all formats? Although the built-in 'Movies & TV' app is far more equipped to run most formats and the good old Windows Media Player, a lot is left to be desired.
The newer formats pack plenty of punch in their videos, with features such as 5.1 audio support, subtitles, and advanced controls. Therefore, we need more than what the built-in video player for Windows offers. We've compiled the solution for all scenarios where you're left wondering what to do when a video doesn't seem to play because of missing or incompatible codecs. We have a list of video codec packs that will transform your video viewing experience and eliminate errors like 'codec not supported.'
What's a Codec, and how it works?
While software or an application analyzes different media file types, a codec makes it feasible to refine audio-visual signals via encoding and deciphering electronic information streams. Let's look at some of the leaders providing video codec packs and media players for Windows 10/11 in 2023 and discuss their top features to help you pick the best. It is often better to have all-encompassing software than to look for individual codec packs. Such software hosts its codec packs that are updated regularly.
A Complete List of the Best Video Codec Packs for Windows 10/11 to Play All Formats
1. VLC Media Player: The Modern Legend
VLAN developed the VLC Media Player. It is an excellent application that's been in use for several years. Codec Packs are required to play different formats, which VLC does automatically. It offers solutions to different file formats while providing an advanced array of video controls. Since it is open-source, advanced users have also been able to work on fixes themselves for codecs.
VLC functions perfectly with various codecs by design, and the software consists of codec packs. Such formats include DivX, WebM, MP3, H.264, MKV, MPEG-2, MOV, etc. Another great reason to try VLC Media Player is that it comes for free.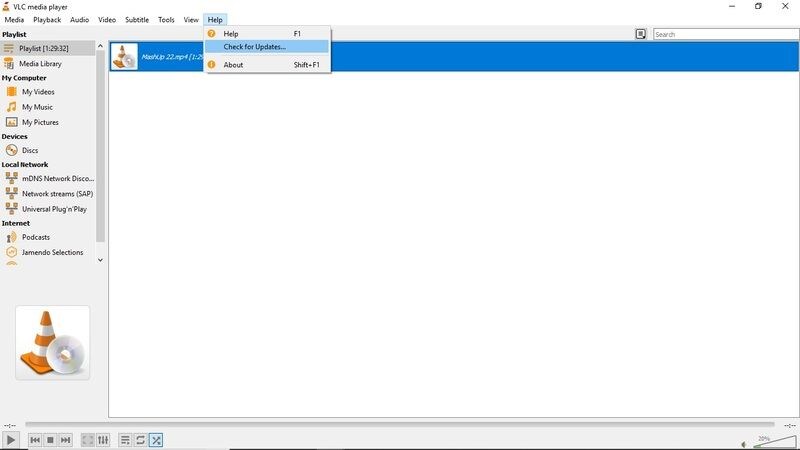 The huge demand for VLC is also because of the consistent updates provided by VLAN. Routine updates by VLAN ease any pertaining issues with the VLC player. In addition, they constantly update the application to allow for newer codecs automatically.
Being a global media player, VLC can be used exclusively without needing other media players and video codec packs. Programmers could develop other add-ons and extensions for VLC, apart from the newer codecs independent of the VLAN. It is, quite fittingly, among the pioneers in the list of best video codec packs for Windows 10/11 to play all formats.
2. K-Lite Video Codec Packs for Windows: The Complete Pack
K-Lite Video Codec Packs appear in the top results when searching for the best video codec packs for Windows 10/11 to play all formats. It is a virus-free and simple pack, or application, that helps you transform your video and audio playing experience. It has already garnered over a million downloads.
It comes in four different versions for various uses. The basic pack is a codec pack intended to be used with other applications.
Fundamental pack: It has vital tools for playing video codec files.
Criterion pack: K-Lite typical pack offers the best pick for an individual user. It, nevertheless, has extra attributes for playing video clip formats not found in the standard pack.
Full pack: The complete pack is richer with larger and better functions for individuals, like the inclusion of filters.
Huge Pack: K-Lite is the essential bundle for advanced users seeking all available options. It enables one to encode video and sound files.
3. CyberLink Power DVD: Home Entertainment Suite
CyberLink Power DVD Player is not a codec pack but a media player. Hence, CyberLink is the second such application on this list.
CyberLink Power DVD isn't a DVD player or even a Blu-Ray player, despite the name. Instead, it is a multimedia suite to enhance your media viewing and listening experience. It can play an entire array of video formats, apart from the audio and image formats. It also allows you to sync your content, including TV shows and films, across devices.
CyberLink Power DVD is a home entertainment system that reduces the need for codec packs.
4. WinX HD Video Converter Deluxe: Video Player and Converter
WinX HD Video Converter Deluxe is a multi-purpose software. It is both a video player and a converter, allowing you the flexibility to convert across different formats while playing almost any format with ease. WinX HD Video Converter Deluxe can handle formats HEVC, H.264, AVCHD, M2TS, WMV, MKV, MP4, AVI, and others.
Using industry-leading technology, you can play the files and edit, save, and share them. The level-3 hardware acceleration technology is truly cutting-edge, removing any lag or buffer and improving image quality. The improved hardware acceleration causes superior video transcoding. It also reduces the file size by up to 90% without affecting the image quality.
5. Media Player Video Codec Packs for Windows 10/11: Complete Your Media Player
The Media Player Video Codec Packs ranks among the best video codec packs for Windows 10/11 to play all formats. It is ideal for intermediate or advanced users. The support for up to 4k audio and video streaming is an excellent feature. In addition, the compression support of the media player with its video codec packs is highly effective.
It comes in two packages: 'easy installation' and 'expert installation.' The name explains the setup, with easy setup requiring the least steps and no modifications, while expert installation allows for advanced setup and more control.
6. GOM Player: Automatic Codec Search and Install
We have another media player in the list of codec packs in the GOM Player. It is a reliable video player that eliminates the need to search for codecs. When the applications come across a format or a file type it can't play, it searches, downloads, and installs codec/s for the file without needing manual intervention.
The video player itself is light and fast. The GOM player performs admirably without hinting lag, even while running 4K videos or Blu-Ray content. Switching audio, subtitles, audio, and subtitle sync makes the player even more exceptional. A top feature is automatically searching for subtitles for newer titles.
It also offers the ability to play 360° Virtual Reality Experiences. The pro version has priority technical support. The support for various file types includes AVI, MOV, WMV, MKV, FLV, and MP4. The list could be more comprehensive, as most modern-day media players keep themselves updated with all the newer file types and codecs. The experience of picking a media player or installing codec packs on your existing media player is like using anti-virus software. You must take a pick as per your requirement.
You might know about codecs and still need help playing video. There might be an issue with the video that might require fixing or repair. If none of the video codec packs work on your file, it is time to try the video repair software.
Recovering videos that can't be played by any means
Even if the videos don't play despite trying all software and codec packs, there's no need to worry. 'Stellar Repair for Video' comes from the house of Stellar, a leader in data recovery. The software is designed for businesses and home PCs and is very easy to use. So let's check out the steps involved in repairing a video using 'Stellar Repair for Video.'
Download and install the software Stellar Repair for Video.
Open the software post-installation.
Select the file/s that need to be repaired by clicking on 'Add File.'
Click 'Repair' at the bottom. Also, select the appropriate output location for the file/s.
You'll find your videos in the output location when the process is completed.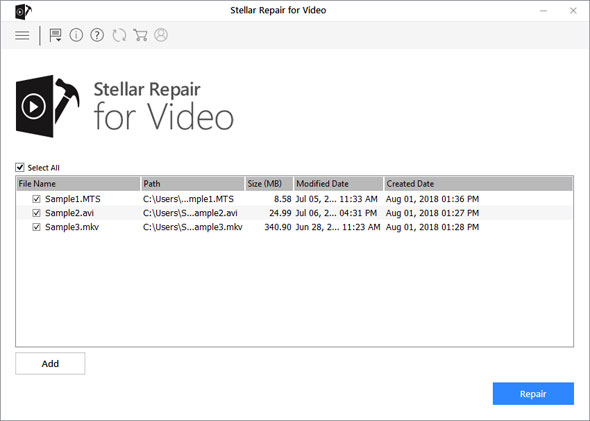 Still, trying to recover the video? You may need to run an advanced repair. Follow the steps below: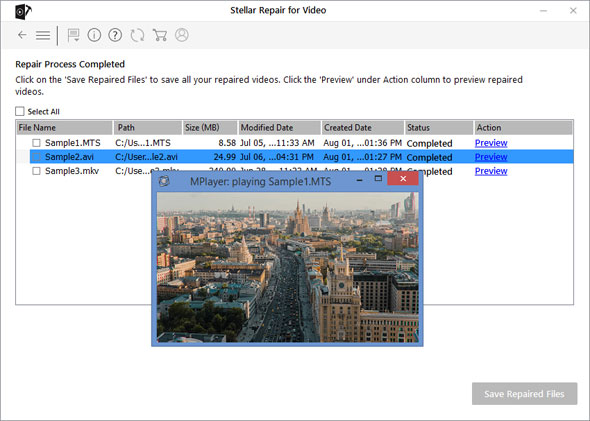 Click the 'Advance Repair' option.
Look for videos like the ones that require repair, be it in terms of format, type, or recording device. Then, add them as sample videos.
'Apply to All Files of the Same Format' when repairing more than one file of the same file format.
Stellar Repair for Video will prompt you to save files.
Finding the Best Video Codec Packs for Windows 10/11 to Play All Formats
We have covered the best video codec packs for Windows 10/11 to play all formats. Keep a backup video player installed on your PC, which has a codec pack compatible with your video format. The above options cover almost any video format there is. We also covered the fix in case the video won't play anyway and requires repair.
FAQs
Do I need codecs for Windows 11?
While Microsoft has focused on making each subsequent Windows edition self-sufficient, there might be a use case for codecs. One such example is the HVEC (H.265) videos that aren't originally supported by Windows 11.
How do I find the right codec for a video?
Many of the software allow you to search for codecs. For example, in VLC, you can go to Tools > Codec Information after opening the file to know the details.