Error Solved: "The file username.ost is in use and cannot be accessed" in Outlook
Summary: When MS Outlook is used with Exchange, all mailbox items on the server get saved locally within data files having OST extension. Problems within OST files can result in errors like 'the file is in use and cannot be accessed'. Going by popular user opinion, converting faulty OST file to PST format with Stellar Converter for OST is the best way to deal with this issue.
When using Microsoft Exchange with Cached Mode on, a replica of the mailboxes residing on the server gets created on the local machine. This replica is saved within Offline Storage Table files which are basically data files having OST extension.
OST files allow users to continue working with their mailboxes even when the connectivity with Exchange gets disrupted. When the server comes back online, all changes made in the local mailbox are merged with its server copy.
Quick Solution: Don't Panic, if you fail to fix this error using the manual method. Try Stellar Converter for OST to fix OST file errors and convert into PST file smoothly.
Keeping their usefulness aside for a moment, there are some prominent downsides to OST files including OST corruption problems, locking issues, and the restriction of transferring them between systems. Due to these problems, users often come face to face with errors like "the file is in use and cannot be accessed". Through this post, let us try to find out why this error crops up and how users can solve it easily.
How to find "The file username.ost is in use and cannot be accessed" Error and its causes
When trying to opt for "Save and Send" facility embedded within Office applications like Word and PowerPoint, Outlook error "the file xxxx.ost is in use and cannot be accessed" is often witnessed. While the error message indicates that the Outlook OST file is being used by another program, spotting that program can become quite difficult for users who aren't working on networked machines. Moreover, it isn't necessary that the OST file is actually being used by another program; there could be several other reasons the occurrence of the error:
Synchronization issues between the OST and associated Exchange mailbox
Conflicting applications with Microsoft Outlook
Multiple users trying to access the same OST file (typical case of networked systems)
Unreliable network connectivity or Slow Internet connection
Unauthorized access to OST file
Processes like Office Communicator 2005/2007, LYNC, UCMAPI.EXE etc. running in the background
How to fix "ost is in use and cannot be accessed in MS Outlook (2019/2016/2013/2010/2007)"
You can attempt to rectify "the file is in use and cannot be accessed" error by using any one of the below-mentioned methods:
Quit MS Outlook and related processes: Make sure multiple instances of Outlook aren't running and no other related process is running which can cause the OST file to be marked as "in use". Here are the steps:

Exit Outlook
Open Task Manager and select the "Processes" tab
In the list, look for "Outlook", "LYNC", "Communicator", or "UCMAPI" named processes
Select such processes and hit "End Task" button one by one
Disable Exchange Cached Mode: Follow these steps:

Quit Outlook and then open Control Panel
Go to Mail -> Email Accounts -> Email
Select your email-id and then click on the "Change" button
Uncheck "Use Cached Exchange Mode"
Click on the Next button
Click on Finish
Disable Outlook Add-ins: Though add-ins are meant to enhance Outlook's functionality, faulty add-ins can sometimes cause more trouble than benefit. Thus disable add-ins by launching Outlook in safe mode by typing outlook /safe in the Run dialog. Try "Save and Send" and if it works this time, a bugged add-in is the real culprit behind the error. You can also start Outlook in safe mode by following the below-mentioned steps:

Find the shortcut icon for Outlook.
Press and hold the CTRL key and double-click the application shortcut.
Click 'Yes' when a window appears asking if you want to start the application in Safe Mode
Repair OST file with ScanOST.exe in MS Outlook: Microsoft offers an inbuilt 'OST Integrity Checker' tool called ScanOST.exe which helps in rectifying minor corruption issues within OST files. Repairing Outlook OST file with ScanOST.exe is a good way to get rid of the "the file xxxx.ost is in use and cannot be accessed" error. However, this utility is available with Outlook 2007 and lower versions only. Here are the steps to use this utility:

Exit Outlook and navigate to the directory on your system where Outlook is installed. In that directory, navigate to the file ScanOST.exe and double-click to launch it
The application will prompt you to select OST file for repair. Browse to select the OST file. If unaware of its exact location, find it by typing the following in the Run dialog:"%LOCALAPPDATA%\Microsoft\Outlook\"
When prompted, select the appropriate mailbox or profile name and other options
Select "Repair Errors" and then click on "Begin Scan" to automatically check and remove the discrepancies in OST file
Convert OST to PST manually or with third-party software: If none of the above-mentioned techniques work or if you are using Outlook 2010 and later versions, converting OST file to PST format might be your last hope to remove errors and regain access to mailbox data. There are two ways to perform ost to pst conversion: manual and automatic.

Manual method

Launch Outlook and go to File -> Open -> Import
This will open the 'Import and Export Wizard'. Select 'Import from another program or file' and click on the 'Next' button
From the next screen select 'Outlook data file (.pst)' and click on 'Next'
Click on 'Browse' and then select the file to be imported
Select the appropriate option to replace, allow or ignore the import of duplicate items and then click on the 'Next' button
Pick a destination to save converted file and click on 'Finish' to complete the process. Note: The above-mentioned method is free of cost and easy to perform, but it suffers from major limitations like being time-consuming and involving the risk of data loss. Also, manual methods often fail in rectifying severe corruption within OST files. Thus, an automated method to convert OST to PST file is recommended.

Automated Method: To make the process of OST to PST conversion convenient, use reliable third-party software Stellar Converter for OST  armed with an easy to use interface and impressive features, this is indeed the best way to resolve errors associated with OST files.
Download now and preview all your mailbox component before saving to pst file absolutely free, conversion to PST with 100% data integrity and precision.

Wrapping things up
Resolving OST and PST related errors become easy if you have the help of competent automated tools like Stellar Converter for OST. Thus, if conventional methods fail to get you back to work don't hesitate to use this trustworthy product.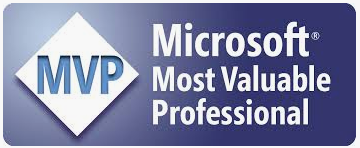 Read: What MVP's says about Stellar Converter for ost.